innovative Research
As big data continues to redefine processes and possibilities in agriculture, Purdue University helps lead the way through innovative, interdisciplinary research. This convergence of technology in agriculture is driving the industry forward across many applications.

Agriculture is an area ripe for technological acceleration; however, the data processing, computation, communication and storage requirements of research programs expands exponentially. To advance the field, Purdue partners with programs, organizations, and initiatives to reach shared objectives. Purdue is collaborating with information technology companies like Hewlett Packard Enterprise to combine Internet of Things (IoT) and high-performance computing to gather, transmit and analyze field and lab data to reduce the time to discovery.
Researchers in forestry, plants, animals, natural resources and human well-being incorporate the newest applications of technology to make faster and more informed decisions than ever before.
Revolutionary imaging systems raise the speed and accuracy of plant data collection through phenotyping, contributing to the fight against global hunger. UAVs pair with high-speed internet to capture and transfer valuable information in real time. Digital agriculture provides new ways to monitor livestock without human intervention, optimizing the contribution and well-being of individual animals. By incorporating the tools of digital agriculture, we can monitor and preserve forests and natural resources. New technologies and their adoption present opportunities to collect and transmit data in increasingly remote areas.
Research Story
Research Story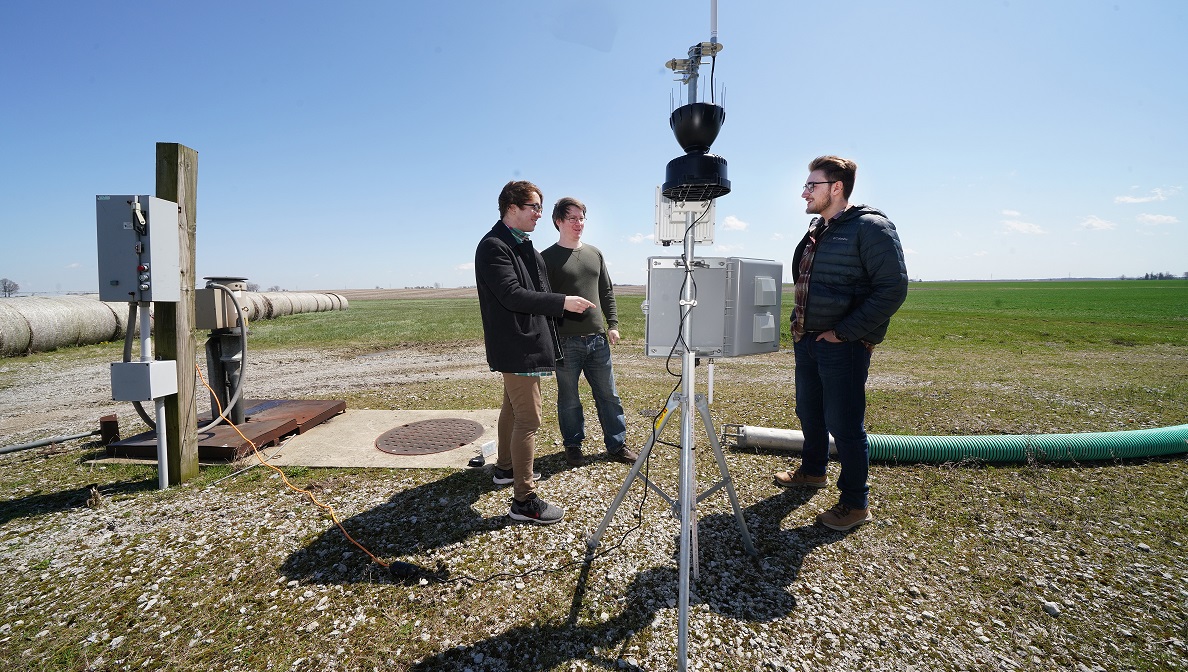 Long-range networks facilitate convenient producer data collection
Farming has forever and will always require efficiency and vigilance. Producers have long looked for ways to keep one eye on their fields at all times, a need that led to the implementation of technology such as UAVs and soil sensors and testing.
Read More
Research Areas
Digital agriculture and applied data science for agriculture encompass a wide range of topic areas. Purdue researchers within the College of Agriculture and beyond are working in these areas to improve agricultural and forestry efficiency, productivity and sustainability through modern, data-driven technologies.
Enhancing the production efficiency, quality and safety of meat, milk, fiber, and other animal products can be greatly enhanced by employing digital technologies.  Sensors on animals can enhance decisions related to managing animal health, improving comfort, and increasing production.  Automation can help streamline repetitive processes and accomplish difficult tasks, saving costs and helping to reduce human error.  Added insights of sensors, including image and video, can offer tailored intervention otherwise impractical in large-scale operations.
Using robotic operations to accomplish repetitive or difficult tasks in biological systems can reduce production expenses, enhance consistency, and free humans to accomplish other duties.  Examples include machine weeding around plants, robotic milking of dairy cows, robots that harvest nuts, fruits, and vegetables, or automation of implement control such as section controllers on sprayers, boom height, tillage implement depth, combine threshing/cleaning settings, and navigation.
As sensor data becomes more available and our ability to store and move data increases, our need to manage and extract insights from data increases.
We are turning data into insights – even unassisted action – through artificial intelligence, visualization, and virtual models of physical, biological, chemical and social phenomena.  But collecting, moving, managing, visualizing, analyzing, and interpreting data from disparate systems has significant technical as well as social challenges.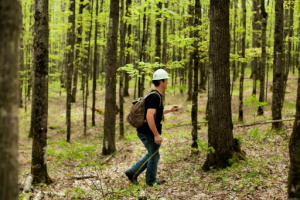 Researchers are working towards developing platforms and strategies that leverage digital technology to measure, monitor and manage urban and rural forests to maximize social, economic and ecological benefits. At Purdue University the Integrated Digital Forestry Initiative (IDiF) brings together a multidisciplinary research team to revolutionize forestry with an effective digital system for precision forest management and build a globally competitive next generation workforce for the information age. Learn more at https://purdue.ag/digitalforestry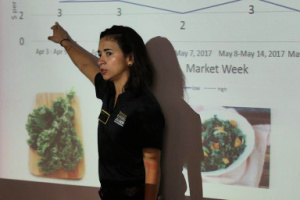 For digital agriculture to be successful, it must be economically viable, and be environmentally and socially sustainable as well.  In addition, digital technologies can enable new impacts well beyond production environments, such as product traceability and enabling environmental incentives.  As digital agriculture encompasses a related set of technologies that are often used differently depending on the region and production environment, it is difficult to make general statements about the economics or reasons for adopting digital agriculture.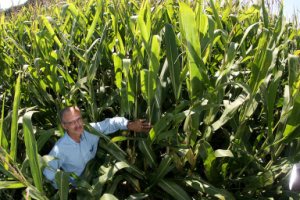 Field crop production has been a leading area for digital agriculture in many places around the world, due in part to large scale and mechanization.  Machine guidance and site-specific input application is commonplace.  Natural variations in soil characteristics, spatially and temporally managing water, nutrients, and pesticides offer great opportunities to add value.  Automation is poised to change production environments in the coming years.
All humans have a connection to agriculture through the food chain. Sensors and systems from harvest through consumption help to improve quality and safety. Added value can come through identity preservation (traceability) and associated marketing which relies on accurate trait, transport, and processing records.  Post-harvest systems in developing countries are particularly in need of improvement.
Plant breeders, engineers, computer scientists, and aviation scientists are collaborating in a space that impacts our entire food production system – the field.  Once laborious and time-consuming processes are now automated for measuring characteristics such as plant height, nitrogen content, and photosynthetic activity. The process of measuring and analyzing observable plant characteristics, phenotyping, allows researchers to observe and measure from remote sensors in the air and on the ground under variable environmental conditions. Understanding this variation will help farmers and plant breeders grow better crops regardless of the environment, and allow researchers to more quickly identify how and why genes are expressed.
Sensors that can quantify factors related to crop, animal, and woodland production and environmental management are the foundations of digital management.  When those sensors are interconnected and communicate in real time, that concept is Internet of Things, or IoT.  Sensors can be mounted on satellites, airplanes, unmanned aerial vehicles or drones, ground-driven implements, or in fixed or semi-fixed locations on plants or animals or in the soil.  Common measurements include geographic coordinates, electromagnetic reflectance within the visible, near infrared, thermal, and other spectrums, temperature, pressure, speed, resistance, vibration, and humidity.
The economic and societal importance of vegetables, tree fruits and nuts, berries, grapes, nursery and greenhouse production, as well as specialty grains and oilseeds offers boundless opportunities for implementing digital agriculture.  Challenges include the many unique production environments that characterize specialty crop production, the critical importance of product quality and time sensitivity of many operations.
Digital Agriculture Posts