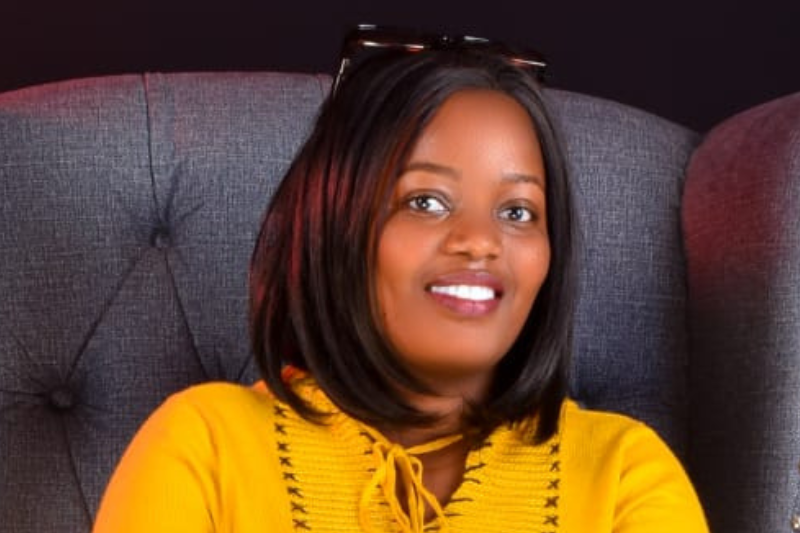 By Valeria Mendoza
Purity Njoki is a graduate student from Kiambu County, Kenya, with a strong commitment to the field of food safety. Currently pursuing advanced studies at the Kenya Medical Research Institute (KEMRI), Purity is interested in microbiology and public health, with a particular focus on combatting foodborne illnesses in her community. As part of her research, Purity is actively engaged with the Feed the Future Innovation Lab for Food Safety (FSIL), which works to strengthen food safety in Africa and Asia. We talked with Purity to learn more about her background, the intersection of food safety and public health, the FSIL project, and her vision for advancing food safety practices in Kenya.
How did you get interested in food safety?
At first, my primary interest was in clinical trials. However, with the growing prominence of foodborne illnesses as a major issue in Kenya, I felt compelled to shift my focus toward a field that addresses this concern directly – food safety. As a result, I am currently balancing my involvement in clinical trials, which was my initial passion, with my newfound dedication to the critical realm of food safety.
Your interests lie at the intersection of food safety and public health. How does your research with the Feed the Future Innovation Lab for Food Safety aim to tackle these challenges?
This research project is dedicated to investigating the prevalence of foodborne illnesses, particularly among the economically disadvantaged. Our primary focus is on addressing Campylobacter and Salmonella in the poultry value chain, as they are significant contributors to foodborne diseases. Through the Feed the Future Innovation Lab for Food Safety we have the opportunity to provide training to small-scale poultry farmers, educating them on proper handling techniques, hygiene, and how to prevent cross-contamination in their routine processes. I believe that by imparting this knowledge, we can significantly reduce the incidence of foodborne illnesses in our community.
Looking forward, could you share your future research plans and career aspirations within the food safety industry? How do you envision making a meaningful impact in this field?
While I have not yet begun my master's program, I am eager to start soon, with my intended focus being in the field of food safety. In the future, I aim to address a common issue where individuals unknowingly engage in improper food handling practices. Specifically, I plan to provide training to those working in the poultry and dairy industries, imparting knowledge on how to prevent cross-contamination and manage pathogens effectively. My ultimate goal is to empower them with the knowledge to distinguish between correct and incorrect practices, ultimately contributing to a significant reduction in foodborne illnesses and the protection of public health.
Valeria Mendoza is a program assistant with the Feed the Future Innovation Lab for Food Safety and is pursuing a degree in Food Science at Purdue University.
---