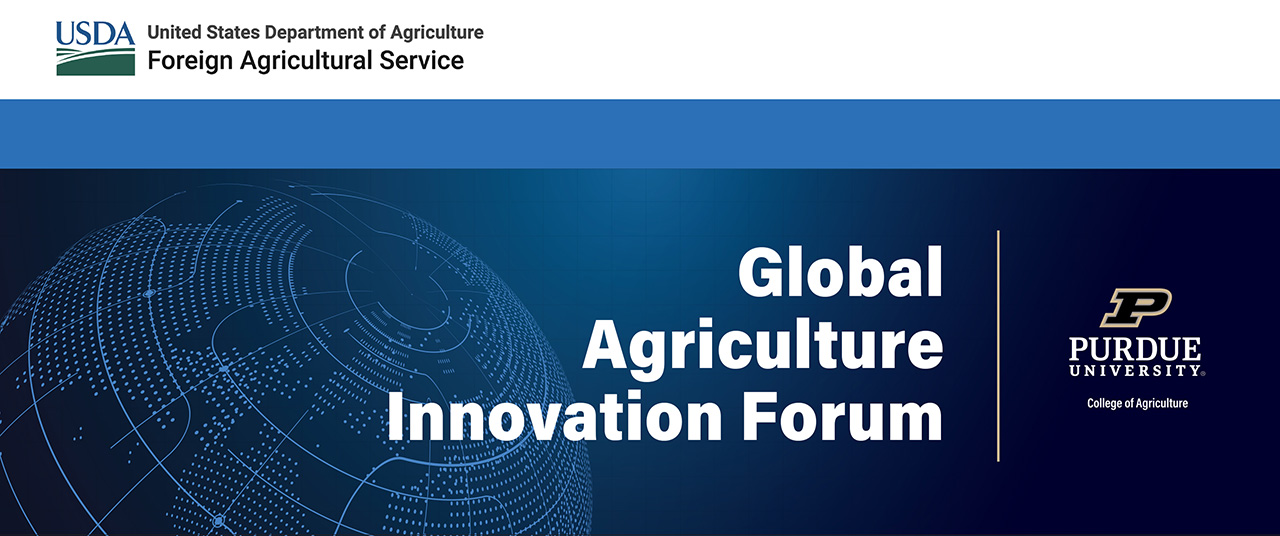 Global Agriculture Innovation Forum
The Global Agriculture Innovation Forum is a joint undertaking between USDA's Foreign Agricultural Service and Purdue University's Office of International Programs in Agriculture. The Forum will consist of a series of virtual events held throughout 2021 that will provide opportunities for dialogue and dissemination of ideas at the leading edge of agricultural innovation. The Forum will provide opportunities for networking and will facilitate connections between innovators and stakeholders, private and public sectors, and those with local and global perspectives.
The Forum will be valuable to entrepreneurs, producers, value-chain operators, service providers, and researchers, as well as donor agencies and implementing partners.
The first Forum events will take place in early 2021. As the year unfolds, we will conduct up to six virtual events, each consisting of a mainstage event and a series of side events, including ePoster sessions. Multiple pitch contests will allow entrepreneurs to present their business ideas to a panel of judges and compete for cash prizes.
The anticipated innovation themes include:
Farms and Farmers of the Future
Innovations in Genetic Improvement of Agricultural Systems
Innovations in Post-Harvest Management
Innovations in Information and Communication Technologies
Innovations in Entrepreneurship, Especially Among Youth
Innovations in Scaling
---
Email Sign-up