What Will You Pay This Turkey Day?
Rising food costs have many consumers wondering how much of their budget the grocery bill will gobble up this Thanksgiving. We've got the cost of a 12-person meal across the U.S., highlighting the most expensive and affordable states.*
Most Expensive States
Hawaii
$96.77
Alaska
$89.30
Maryland
$85.45
Nebraska
$85.01
California
$84.88
South Dakota
$84.82
Virginia
$84.81
New York
$84.56
Wisconsin
$84.51
Oregon
$84.50
Most Affordable States
Georgia
$70.39
Kansas
$70.40
Missouri
$71.49
Alabama
$71.51
South Carolina
$73.00
Arkansas
$73.59
Mississippi
$74.08
Tennessee
$74.10
Montana
$74.38
Florida
$75.31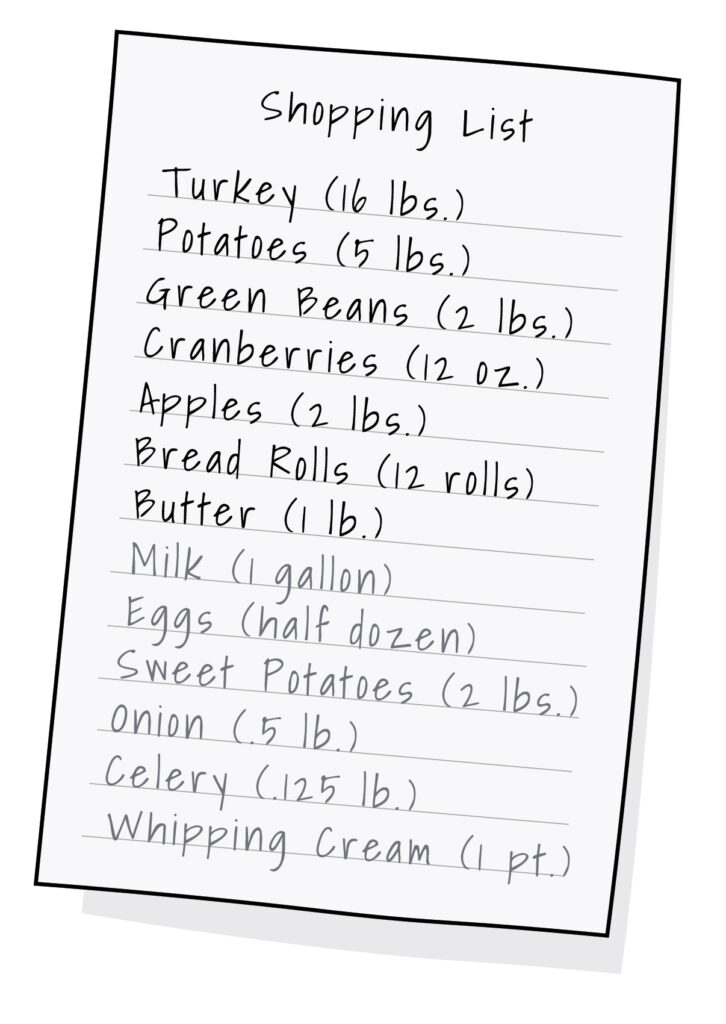 National average prices for a 16-lb. turkey, 5 lbs. potatoes, 2 lbs. green beans, 12 oz. cranberries, 2 lbs. apples, 12 dinner rolls, and 1 lb. butter.
National average prices for the rest of the meal's ingredients can be found on the Thanksgiving meal dashboard.
What Each Turkey Type Will Cost You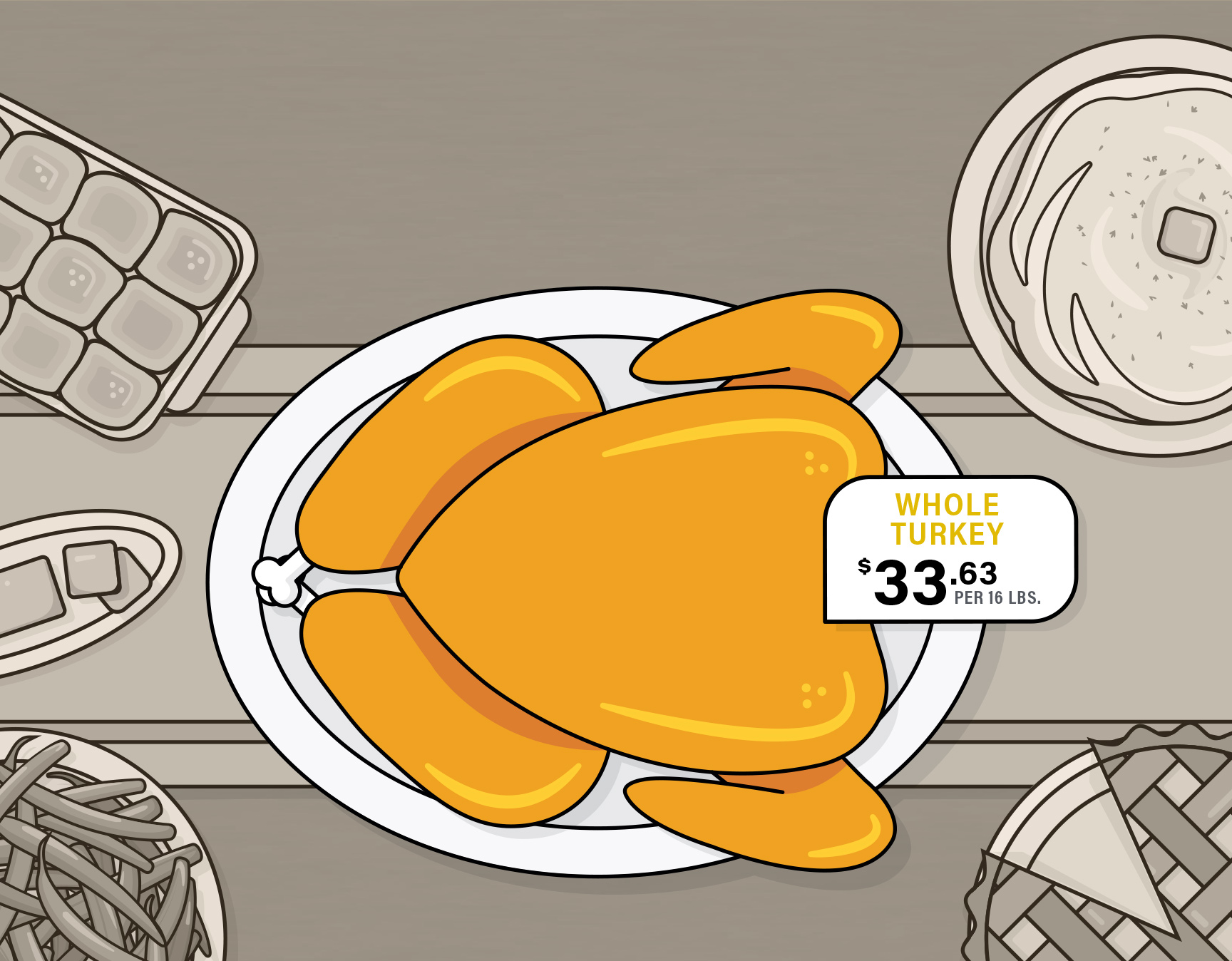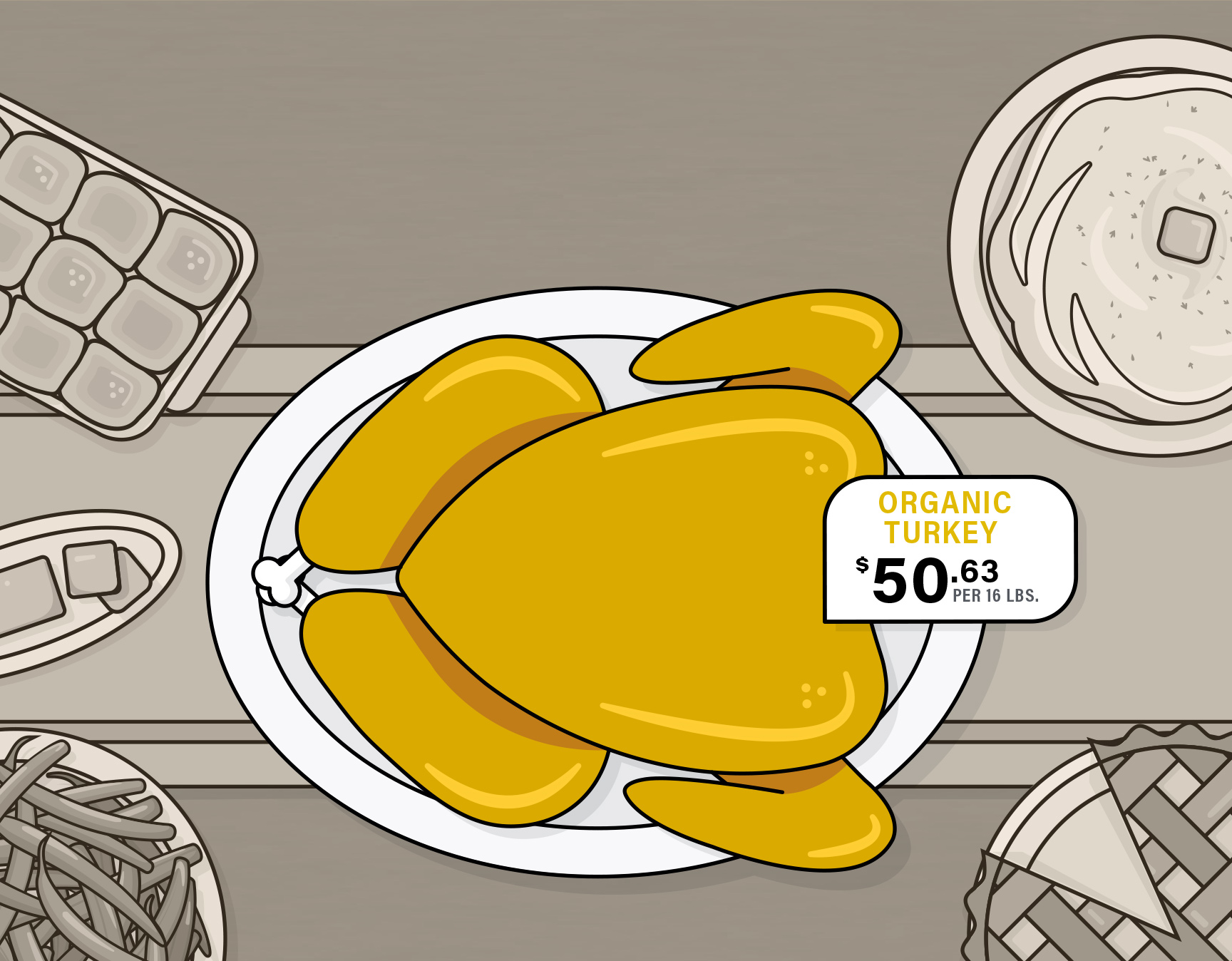 The centerpiece of many Thanksgiving tables comes with a higher price tag this year. The national average cost of a 16-lb turkey weighs in at $33.63 or $2.10 per pound. While the price might seem high compared to previous years, turkey remains a more affordable protein option. According to Jayson Lusk, distinguished professor of agricultural economics and director of the Center for Food Demand Analysis and Sustainability (CFDAS), turkey prices will likely fall closer to Thanksgiving as shoppers take advantage of discounted prices at stores.
Organic shoppers will likely pay about 50 percent more for their organic turkey in comparison to non-organic turkey. The national average cost of an organic bird is $50.63 or $3.16 per pound.
If you're planning a meatless holiday meal, we also included the national average cost of enough tofu to make a stuffed "tofu turkey" for 12 people. At $3.20 per pound, vegetarian protein is the most expensive protein option per pound. But since it takes only 6 pounds to feed 12, the total price for protein in a vegetarian meal is lower.
Source: Center of Food Demand Analysis & Sustainability (CFDAS) at Purdue University and Department of Agricultural Economics at Purdue University
Data Sources: Web scraping via CFDAS and Octoparse; data for bun price from U.S. Bureau of Labor Statistics, CPI data for current year
*Prices included in this infographic were pulled on November 8, 2022 but update daily on the CFDAS website. For more current pricing, visit the Thanksgiving meal dashboard.