Virginia Ferris Memorial Endowment Graduate Student Research Award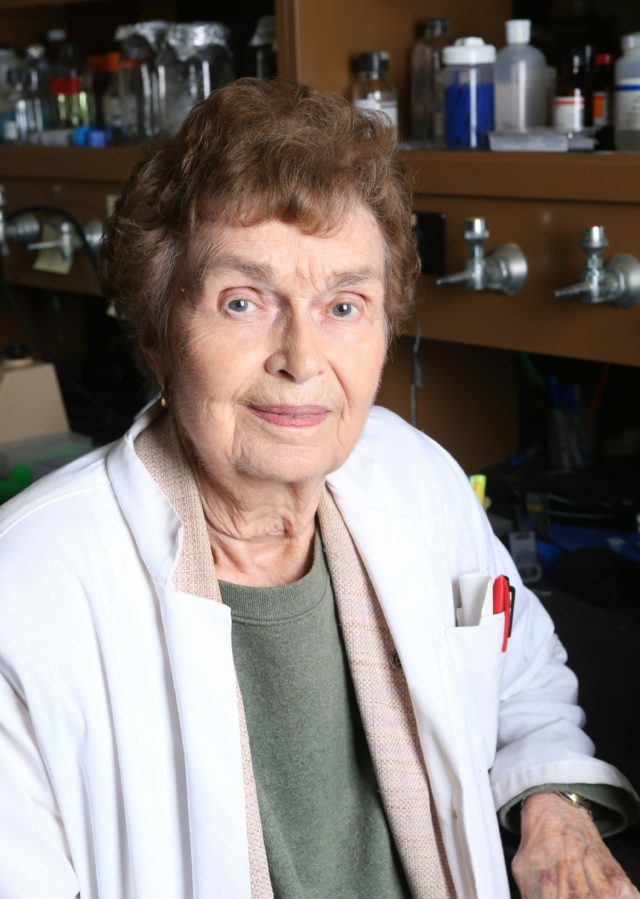 Dr. Virginia R. Ferris, a nematologist, became the first female full professor at Purdue University in West Lafayette, Indiana, in 1974. She was a leader in unraveling resistance genetics to soybean cyst nematodes and was one of the first to apply molecular methods to questions of nematode evolution.
Dr. Ferris, who spent more than 50 years in the entomology department at Purdue, died August 14, 2017.
Dr. Ferris was passionate about not only her scientific pursuits, but also about mentoring younger people. She, along with her husband, Dr. John Ferris, served as faculty fellows at Earhart Hall for nearly 30 years. Throughout her lengthy career at Purdue University, she went out of her way to help smooth the way for other budding professionals, including serving as a major professor for many graduate students, working long hours to prepare them to defend their dissertations to earn a Ph.D.
Dr. Ferris was born in Abilene, Kansas, graduated from Wellesley College, and received her Ph.D. in 1954 from Cornell University. She was an assistant professor at Cornell for several years following graduation.
When her husband and major collaborator John Ferris joined the Purdue faculty in 1958, Dr. Virginia Ferris set up a home lab and conducted research as a freelance consultant. She was one of the world's foremost experts on the soybean cyst nematode when Purdue University hired her in 1965 as an assistant professor.
Dr. Ferris became a full professor in the Department of Entomology in 1974, having by that time been an associate professor, assistant dean of the graduate school, and assistant provost at Purdue University.
She had also been president of the Society of Nematologists, associate editor of the Journal of Nematology, and recipient of the Helen B. Schleman Gold Medallion Award which honors individuals for meaningful contributions to the promotion and advancement of female students.
Dr. Ferris was also a Phi Beta Kappa and a Fellow of the National Science Foundation, Indiana Academy of Science, Society of Nemotologists, and the European Society of Nematology.
Purpose of the Award
Honoring the late Dr. Virginia Ferris, the first female faculty member in the College of Agriculture. Virginia was a pioneer in the field of nematology, recognized academic leader and valued member of the department. The Virginia Ferris Memorial Endowment Award recognizes a female graduate student considered an emerging leader in their field of academic study. The award is intended to support graduate research and leadership development in an area related to the student's thesis work.