Undergrad Research Opportunities
Summer 2023 departmentAL JOBS
The Landscape Ecology & Biodiversity lab is hiring 1 – 2 undergraduates for full-time work this summer to help with lab and/or field work in southern California river corridors and Indiana state forests.
---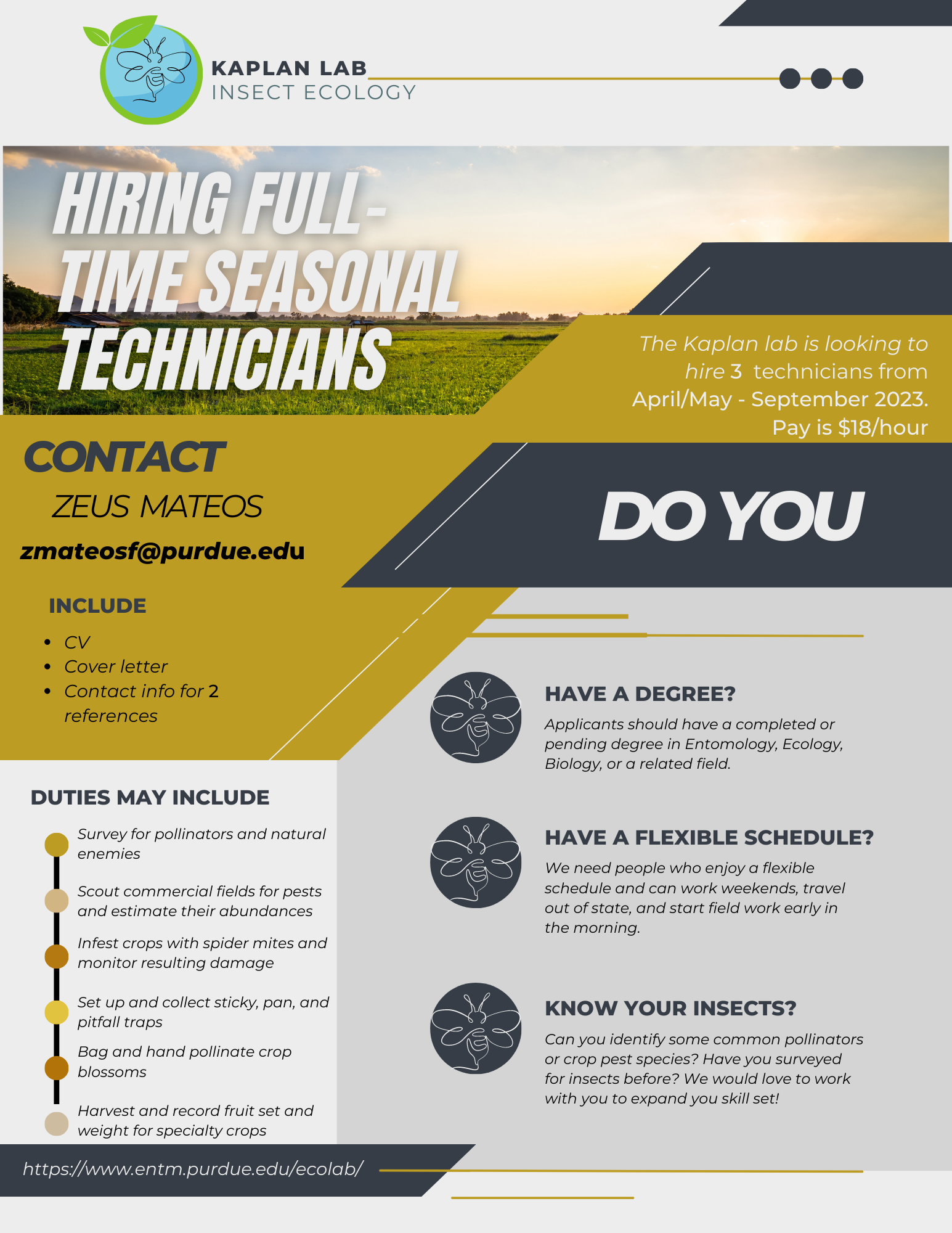 The Kaplan ecolab is hiring 3 undergraduates for full-time work this summer to work on multiple projects focusing on pest management, crop pollination, and insect biodiversity. Tasks include collecting data in the field (e.g. pollinator surveys) and laboratory work (e.g. processing traps, pinning insects, gut content analysis, data entry). Applicants must have a flexible schedule, a valid driver's license, and the ability to work early mornings and weekends.
---
 The Indiana Department of Natural Resources Division of Entomology and Plant Pathology is seeking an individual to sort through insect samples collected in trapping studies at high-risk sites throughout the state to determine the presence or absence of specific exotic forest /tree pests. It is estimated the survey will collect a minimum of 1000 samples during the summer of 2023.
---
The Harpur lab is seeking a full-time undergraduate research assistant to work with their team over the
summer, with the opportunity to work on a variety of tasks related to honey bee research.
---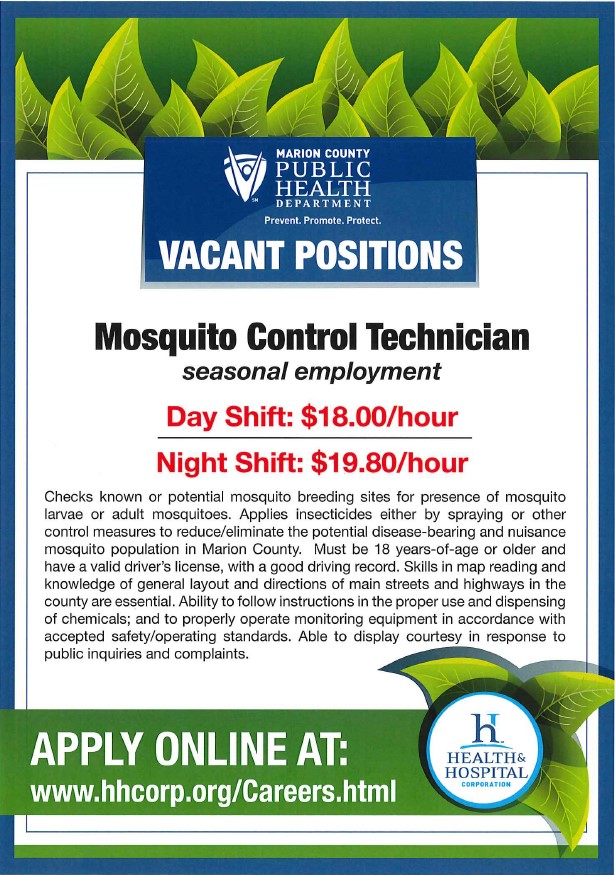 The Marion County Public Health Department is looking for mosquito control technicians, as well as two positions to be filled in their mosquito lab. This position can be considered an internship for undergraduate degrees, as per the health department's accomodations.