Animal Sciences
The Department of Animal Sciences is part of the College of Agriculture, and we desire to be the "place to go" for the citizens of Indiana and beyond for knowledge in animal sciences. We are comprised of ~700 undergraduate students, ~60 graduate students, ~30 professors, and ~20 staff members. We are very excited to be in our new facilities: the Hobart and Russell Creighton Hall of Animal Sciences and the Land O'Lakes, Inc. Center for Experiential Learning with the adjacent Purina Pavilion, which houses our whole department under one roof for the first time ever. We invite you to come visit! Explore our site and learn more about who we are and what we do.
Announcement
Announcement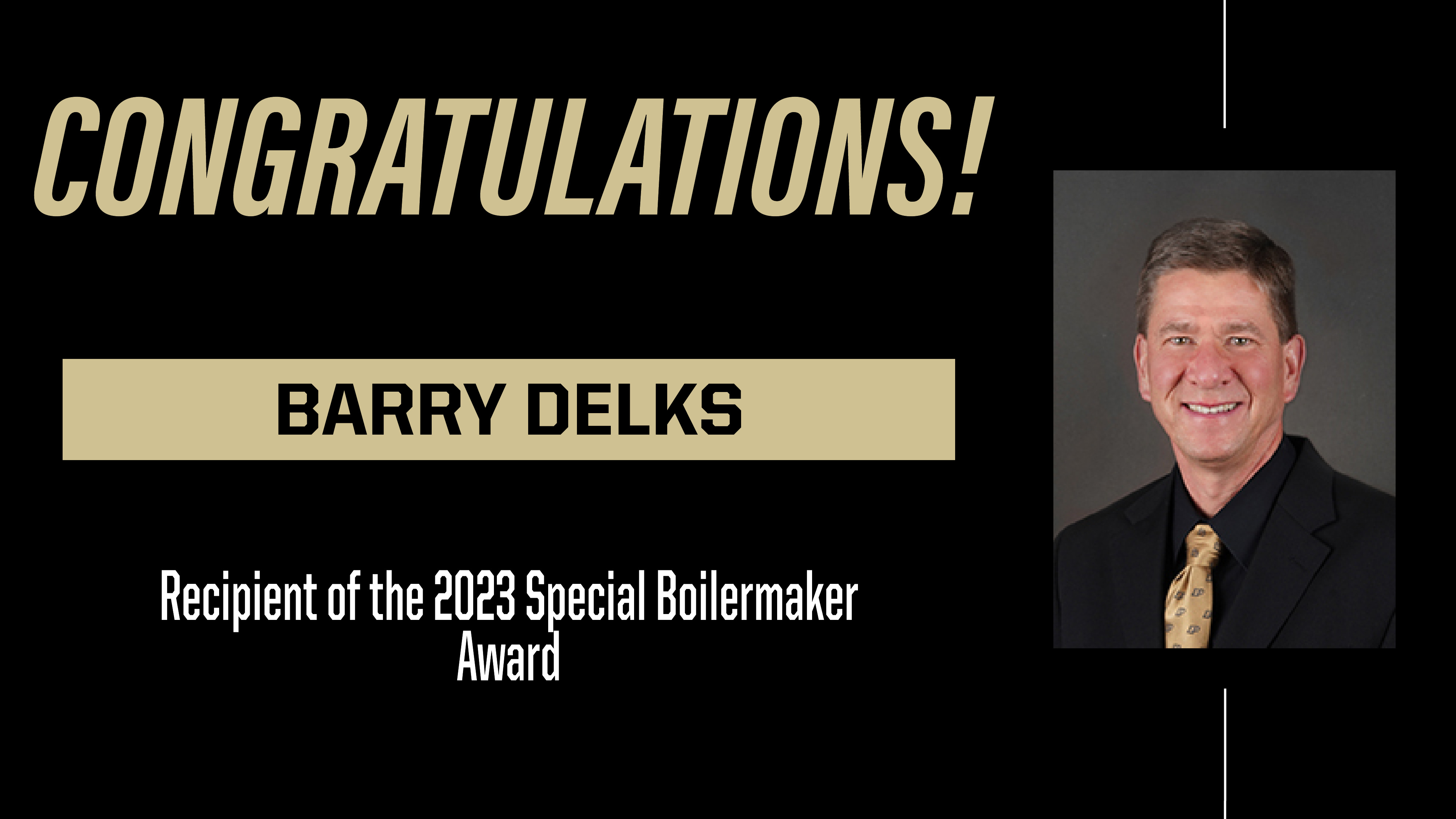 Congratulations, Barry!
Congratulations to Barry Delks, the coordinator of career services for the Purdue Animal Sciences Department, for receiving the 2023 Special Boilermaker Award for his dedication to Purdue!
2023 Special Boilermaker Award recipients announced