WHERE CAN YOU GO WITH A DEGREE IN BIOCHEMISTRY?
About half of Purdue Biochemistry bachelor of science degree holders go on to graduate or professional school (medical, veterinary, dental, law, etc.), while the other half go to work in biochemistry-related industry careers. The following are just a few examples of where a degree in biochemistry can take you.
Biochemistry Alumni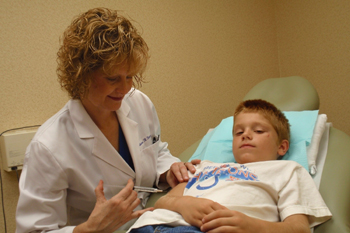 Barbara Sturm, MD
"During my years in the Department of Biochemistry I had the privilege of working in the lab of my advisor. Dr. Hermodson challenged me to excel academically and gave me the opportunity to participate in the research environment. This background opened doors for me as I pursued my career in medicine. As an undergraduate in biochemistry I also had the opportunity to work as a teaching assistant which prepared me for my future work as a clinical instructor of medical residents."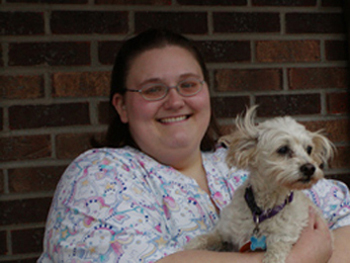 Mariah Covey, DVM
Dr. Mariah Covey is a native of South Bend, Indiana and grew up knowing that she would always be a vet. After graduating from high school, she spent eight years at Purdue University. She graduated with a BS degree in biochemistry in 2002, and a DVM in 2006. She has worked at Kryder Veterinary Clinic in Granger, Indiana, since 2007.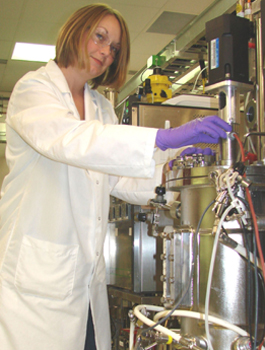 Erika Snodderley
"The Department of Biochemistry provided many opportunities through scholarships and small class sizes which helped me develop my critical thinking and independent research skills.  I strongly recommend exploring all research opportunities, particularly internships, to obtain broad real-life experience.  Four years of undergraduate research and three summer internships with industry-leading companies, opened the door to my career at Cook Pharmica LLC. My career at Cook Pharmica LLC continues to develop and advance based on the solid scientific foundation established by the Biochemistry Department. Thanks, Purdue!"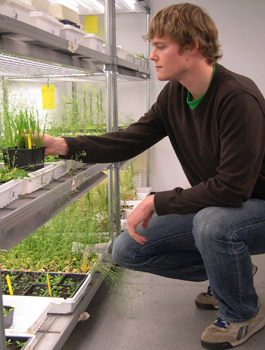 Kyle Mohler
"My undergraduate coursework and labs well prepared me to hit the ground running, thanks to many professors and instructors in the Biochemistry Department. I'm now doing a PhD in plant biochemistry at the University of Edinburgh. To those who are interested in pursuing science, I would say, try to get as much research experience as possible during your undergrad years. That will best prepare you for a future career in science."