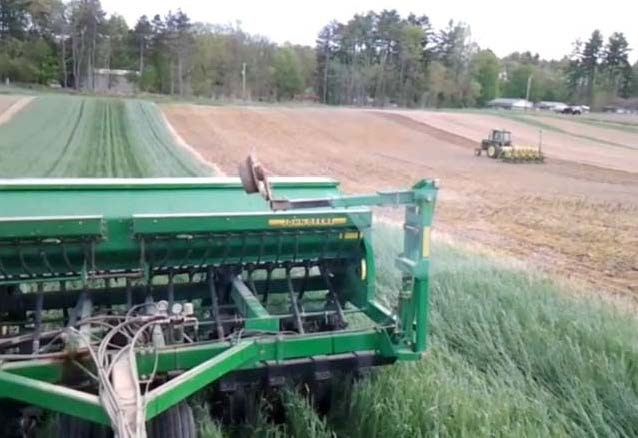 Crop Production
SEPAC contains approximately 850 acres of row crop acreage in a corn-soybean rotation. The farm is predominately no-till with tillage conducted on less than five percent of the acres annually. Large field scale research is conducted on over four hundred acres by Purdue researchers. Practical agronomic research is led by faculty from the departments of Agronomy and Botany and Plant Pathology
Field Scale Research at SEPAC
Nitrogen Trials
Soybean Seeding Rate | Corn/Soybean Planting Dates
Weed Management
Tile Drainage | Cover Crops
Corn Seeding | Rate Nitrogen Trials
Fungicides
PRECISION AGRICULTURE: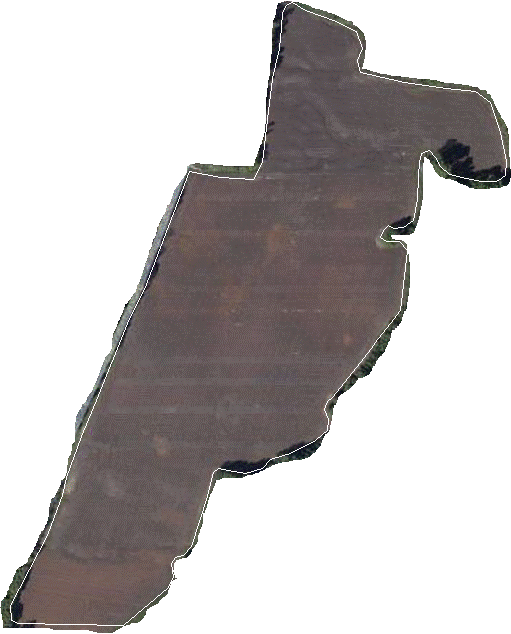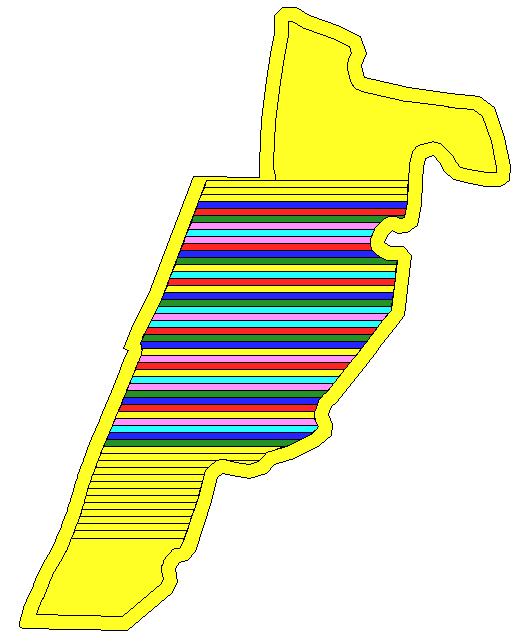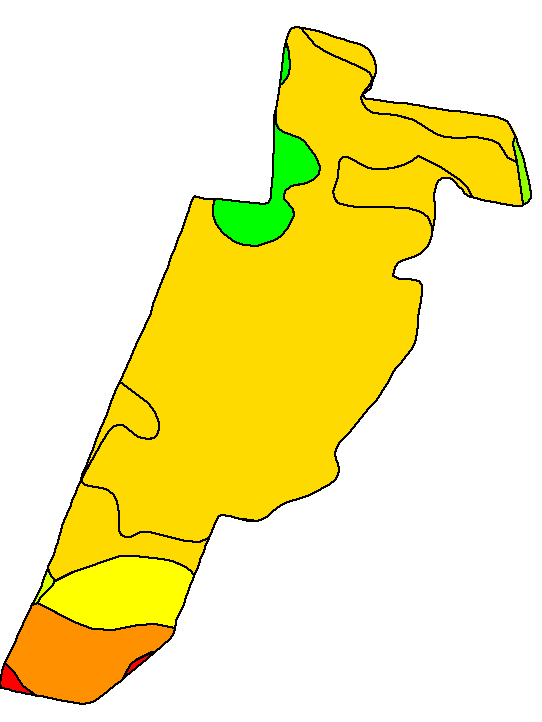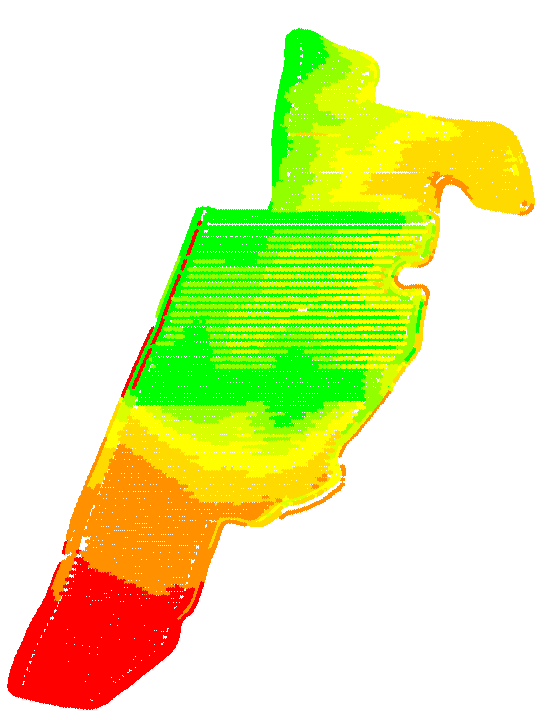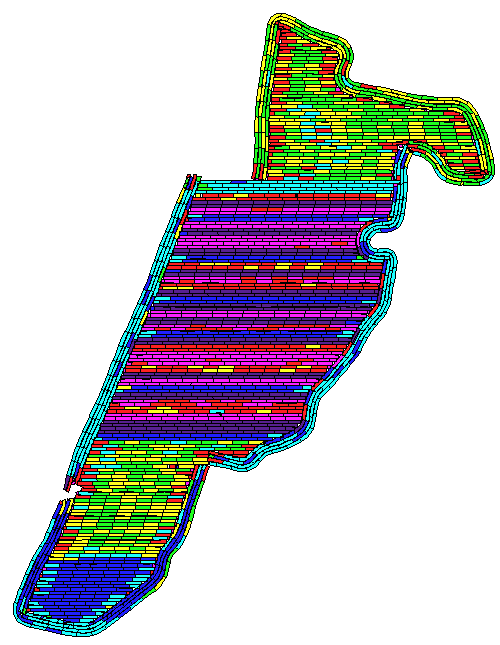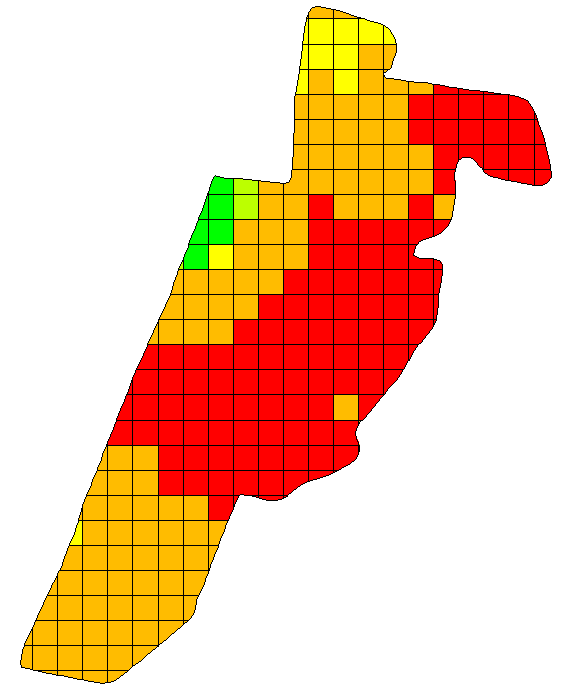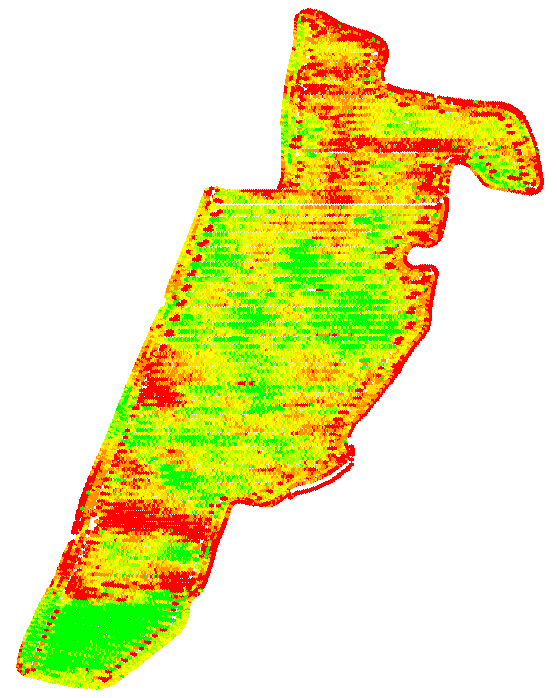 SEPAC utilizes spatial data systems to conduct research, improve production practices and drive management decisions.
UAS use at SEPAC
SEPAC utilizes and evaluates various UAS platforms and software. Alex Helms, SEPAC technology coordinator, leads the effort to train others regarding the technology as well as navigating FAA requirements.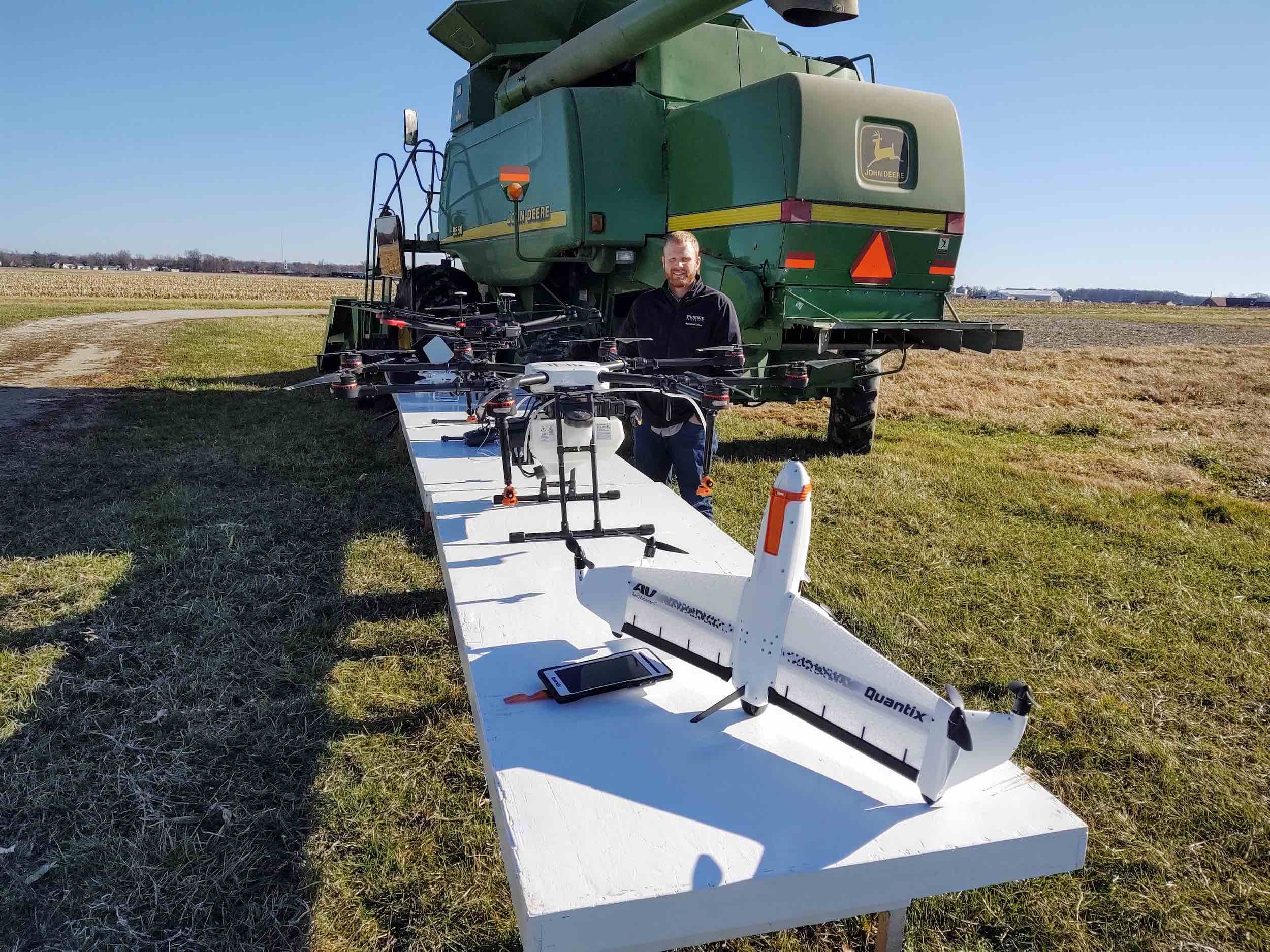 The evaluation of Unmanned Aerial Systems (UASs) has occurred at SEPAC since 2017 for agricultural and natural resource management. Capturing a 'birds eye view' of a management area can be useful when crops, trees, and other plants become too tall to be observed from the ground. The identification of late season weed outbreaks, nutrient deficiencies, applicator error, salvage timber, and the onset of invasive species has proved useful for management decisions. Aerial imagery from satellites, airplanes, or other methods can be low resolution or expensive whereas UASs can provide a cost effective and high-resolution alternative.
Additionally, novel application methods of agricultural products are being evaluated through UASs equipped with sprayers and spreaders. This technology could prove useful when environmental conditions cannot support traditional ground applications or when the use of manned aircraft is impractical. Applications near timber, suspended cables, or electric lines can be dangerous for manned aircraft, but can be achieved safely using unmanned systems. Small and irregular fields or precise locations within a field can be more effectively applied using unmanned systems versus manned aircraft. In summary, evaluating the utility and practicality of unmanned aerial systems is becoming increasingly important as the adoption of technology in the agricultural and natural resource industry becomes more prominent.