Aquaculture Research Lab

The Aquaculture Research Lab (ARL) at Purdue University has both indoor and outdoor facilities for the study of fish and aquatic organisms. The lab is located approximately 10 miles for the main campus within the Animal Science Research and Education Center (ASREC). Founded in the early 1990's, the labs primary focus was aquaculture research and extension but has diversified in the 2000's to include multiple disciplines.
Indoor Facilities consist of the following: Large Wet Lab – Approximately 4000 square feet, four environmental chambers, hot and cold water drops with mixing capabilities, central air blower system, analytical lab, feed prep room/lab, and a conference/small classroom. Outdoor facilities include 12 quarter acre ponds and twenty 200-gallon pools for mesocosm work. There are also two large equipment storage barns.
Examples of research directed by Purdue University faculty includes:
Fish nutrition, primarily for aqua cultured species of interest to the region
Fish genetics of Brook trout ("Coasters")
Toxicology studies with fathead minnows and other freshwater fishes such as lake whitefish and largemouth bass. Conducting studies with endocrine active compounds, flame retardants, herbicides, pesticides, and nanoparticles
Fisheries studies using lake sturgeon and lampreys, lake whitefish and brook trout
There is on-going production of fish for demonstration purposes at the lab as well.
---
Research faculty users and disciplines
---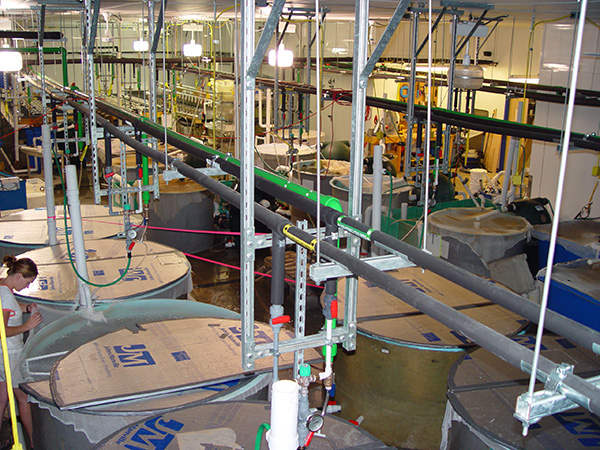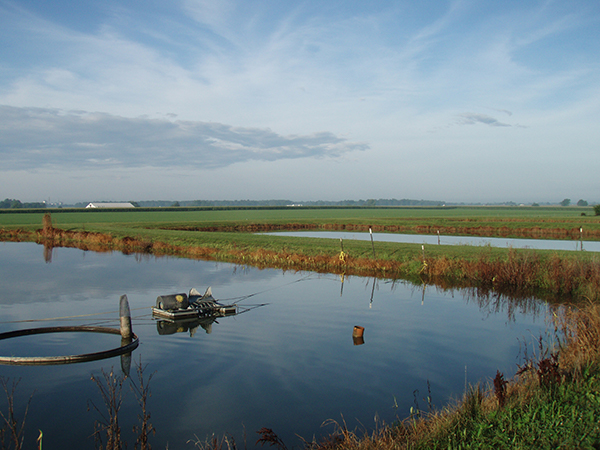 Lab Manager & More About Our Research