Aquatic Ecology Research Lab
​The Aquatic Ecology research lab, located on the West Lafayette campus in the Forestry Building rooms 113 and 114 (FORS 113/114), houses an aquatic rearing facility as well as a research laboratory.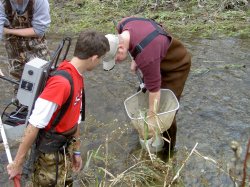 Aqua​tic Ecosystems
The aquatic ecosystems group, under the direction of Dr. Reuben Goforth, uses a combination of manipulative field ecological studies and GIS spatial analyses to observe and model responses of aquatic communities to patterns and changes in watershed (streams, rivers, and inland lakes) and shoreline (large rivers, and Great Lakes nearshore areas) environmental properties over multiple spatial scales. Research studies also include the integration of temporal factors into spatially explicit models for determining community structure to enrich our understanding of aquatic community patterns and responses to perturbation (natural and anthropogenic) within multi-scale contexts of landscapes. Currently, there are four graduate students and four undergraduate students.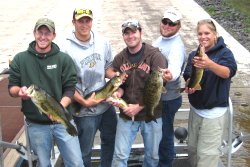 Herpetolog​y Ecology
The herpetology ecology group, under the direction of Dr. Rod Williams, uses a combination of field and laboratory methods to: 1) investigate habitat selection and use in both aquatic and terrestrial systems, 2) characterize amphibian and reptile mating systems, 3) examine the factors influencing amphibian malformations, and 4) measure population structure and inbreeding in threatened or endangered herpetofaunal species. Current projects include an investigation of population size, movement, and habitat use of endangered hellbenders in Indiana; an examination of the food habits, genetic diversity and population structure of eastern hellbenders; the development of baseline hematological and blood chemistry panels for aquatic salamanders; and studying the effects of timber harvests on terrestrial salamanders. Currently, there are five graduate students and six undergraduate students working on research in the lab.
---
Research faculty
---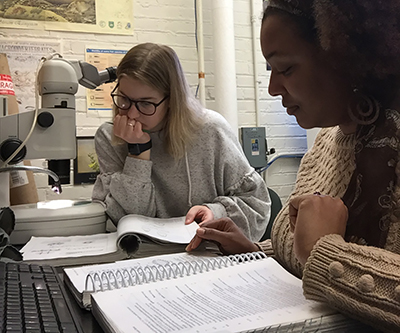 Lab Manager & More About Our Research