Available Funding
The most competitive applicants are awarded funding from the College of Agriculture, Purdue University Graduate School, and the Department of Forestry & Natural Resources. 
Set for the Future
98% of FNR graduate students are successfully employed or continued with their education.

Cutting Edge Research Facilities
 Research is conducted on 25 forest properties across the state and in 18 labs.
FNR Graduate Admission Requirements
This section provides details on the admission requirements and processes for applicants to Forestry & Natural Resources (FNR) at Purdue University. In addition to the FNR Graduate Program policies all graduate programs are under the jurisdiction of the Purdue University Graduate School. The Purdue University Graduate School maintains specific standards and requirements. The following provides information on FNR-specific requirements and processes, which are in addition to the Purdue University Graduate School requirements.
Graduate students are admitted into the FNR Master of Science (MS) or Doctor of Philosophy (PhD) program. Admission to FNR begins when an application is started and an FNR faculty advisor(s) is listed. Once the application is complete, the potential faculty advisor will review the application. The prospective faculty advisor informs the FNR Graduate Committee if they support the prospective student's application. The FNR Graduate Committee will review the application then render a decision.
The FNR Graduate Program is administered by the FNR Graduate Program Head (i.e., Department Head) as well as the FNR Graduate Committee, which is comprised of FNR faculty members and the FNR Graduate Program Coordinator(s). The FNR Graduate Committee is led by the committee Chairperson. The current FNR Graduate Committee is comprised of seven faculty members, two non-voting graduate program coordinators, and one non-voting Graduate Student Council representative (Table 1).
During the admission process, an applicant's primary contacts should be the graduate program coordinator for prospective students and the prospective faculty advisor(s). If a prospective student has questions about the admissions process or general questions about FNR, contact the graduate program coordinator for prospective students.
FNR Graduate Committee Personnel
Applicants must complete the application by the admissions deadline to be considered for all funding opportunities. FNR accepts students for both fall (starting August) and spring (starting January) terms. Note, any former or current FNR MS student must re-apply to the program if they would like to pursue a PhD in FNR.
Application Deadlines
Spring - September 15 at 11:59pm, ET
Fall - December 1 at 11:59pm, ET
2.1 Diversity Commitment
FNR is committed to increasing diversity within the FNR graduate student body. Current efforts to increase diversity applications includes reviewing applications holistically using a ranking system and departmental funding dedicated to diverse applicants. The FNR Graduate Committee also recognizes that diversity recruitment is an ongoing process and continues to review program policies to promote and enhance diversity and inclusion in the department.
Discrimination against individuals on the basis of race, gender, religion, national origin, age, disability, or other protected status is prohibited by Purdue University as a matter of policy.
2.2 Faculty Advisor
Prospective students are strongly encouraged to research the FNR Graduate Program by reviewing our faculty and their research endeavors. Faculty play a major role in the admissions process, and obtaining faculty support is critical for admission to FNR. If prospective students are interested in the faculty member's research, they should reach out to the faculty member to discuss the possibility of joining their research lab. Our faculty may not need a graduate student for each admissions cycle or may be looking to recruit several students. FNR only admits students that have a faculty advisor that agrees to advise them. Additionally, faculty are familiar with the process, criteria, and needs of their research area, and are therefore valuable resources in the admissions process. The FNR Graduate Program also requires that prospective advisors interview their prospective students. As such, prospective students should reach out to the faculty member and be prepared to meet with them.
2.3 Materials
All applicants must complete an application through Purdue University's Slate admissions site. For information on how to use Slate, please review the help guide located here.
2.3.1 All Applicants
General
The Graduate School application asks general demographic, academic, and employment questions.
Application Fee
The Purdue University Graduate School charges an application fee. Applicants must pay the fee to have their application considered, though a waiver process exists for applicants with special circumstances. The Graduate School also hosts events that provide fee waivers. For more information fee waivers, check here.
FNR Faculty Members
Applicants are prompted to list faculty they would like to serve as their faculty advisor. Applicants should only list faculty that they believe would support their application.
Test Scores
GRE scores are no longer required for FNR admission. However, if a GRE score is provided, it may be considered during application package review. Additional tests may be required if the applicant is international. See International Applicant Section below.
FNR Questionnaire
In addition to the Statement of Purpose, all applicants are required to provide responses to the following questions (limit of 250 words per response).
Describe a situation that demonstrates your work ethic and ability to complete complex tasks in a timely manner.
Provide an example of a work/academic situation that typifies how you handle adversity when striving to attain a goal.
What motivates you to pursue your proposed graduate studies, and how will completion of these studies prepare you to achieve your career goals?
Please describe a specific example from your work/academic experience that demonstrates your curiosity and creativity.
Please describe what diversity and inclusivity means to you, and why it is important to foster in a research team.
Transcripts
Applicants must provide official transcripts from all institutions attended. Applicants may be considered for admission with an unofficial transcript. The Graduate School requires official transcripts be submitted by the end of a student's first term. Discrepancies in unofficial and official transcripts could mean dismissal from the graduate program.
GPA Requirements
FNR requires a minimum 3.2 GPA in order to be admitted without any conditions. Applicants must have a minimum 3.2 GPA in order to be considered for departmental funding.
Statement of Purpose
The statement of purpose should be approximately 500 words and focused on the applicant's purpose for undertaking or continuing graduate study, reasons for wanting to study in FNR at Purdue University, research interests, professional plans, and career goals. Applicants may also explain any special circumstances applicable to their background and elaborate on their scholarly publications, awards, achievements, abilities, and/or professional history.
Diversity Essay
We strongly encourage applicants to complete the diversity essay in their application, particularly if they are applying for fall admission. A diversity essay is required to be considered for certain diversity fellowships. Submitting a diversity essay may also help the FNR Graduate Committee and potential faculty advisor identify any other demographic or recruitment scholarships that may benefit the applicant.
Recommendation Letters
Recommendation letters may be completed by faculty who are acquainted with an applicant's academic skill set as well as employers or professional mentors. We encourage letter writers to consider crafting a letter that addresses the applicant's abilities in regards to the FNR Questionnaire. Three recommendation letters are required.
2.3.2 International Applicants
International students should review Purdue University specific English proficiency requirements to determine if they need to submit a diploma copy and English proficiency scores with their application.
English Proficiency
International applicants must meet minimum English proficiency requirements in order to be considered for admission to Purdue University. Applicants may be waived from taking an English proficiency test if they completed a degree in a country Purdue University deems English-speaking or are a native of an English-speaking country. Otherwise, international students are required to submit official Test of English as a Foreign Language (TOEFL) or International English Language Testing System (IELTS) scores and meet minimum standards. With the permission of the FNR Graduate Committee Chair, applications can be considered with self-reported scores but official scores must be received by the Graduate School by the end of the student's first term. Discrepancies in self-reported and official test scores could result in dismissal from the Graduate School.
Diploma
Students should confirm if degree awarded date is included on the transcript. The Graduate School will require a copy of the applicant's diploma if the award date is not included.
GPA Considerations
Many universities do not use a 0-4.0 GPA scale when calculating academic achievement. International applicants should always provide a copy of their transcripts and endeavor to highlight the rigor of their program through recommendation letters, personal statements, and other areas of the application.
2.3.3 Dual Program Applicants
Several interdisciplinary graduate programs across campus regularly partner with the FNR program. All dual program applicants must have their application reviewed by the FNR Graduate Committee before admission into FNR with an FNR faculty advisor or be considered for FNR funding. Dual program applicants are encouraged to list FNR as a second-choice on their application in the Slate system. Prospective dual program students should maintain good communication with both the department's graduate coordinators. Dual program applicants must be received by the FNR admission deadlines in order to be considered competitively for department funding with all other applications. They must also complete the FNR Questionnaire.
Admission review begins immediately after the application deadline. The admission decision process (from applicant deadline to offer letters sent) takes approximately two months.
3.1 Review Process
FNR takes a holistic view of each application package. Prospective faculty review the application and provides an assessment of each of the sections. These faculty will also indicate if they have funding to support a new graduate student. Faculty only review a package if they are interested in the student and if they have conducted an interview with the applicant. Therefore, it is extremely important for applicants to communicate with prospective faculty advisor(s).
If an application is supported by a faculty member, it is then sent to the FNR Graduate Committee for review. At least three FNR Graduate Committee members will review the application and rank the application materials. Then the FNR Graduate Committee meets to determine departmental funding and admission recommendations based on applicant ranking. Recommendations are then submitted to the FNR Department Head for approval.
3.2 Decision Notification
FNR Offer Letter
Admitted students will receive an email from the FNR Graduate Program (with relevant parties copied), confirming their admission to the FNR Graduate Program and containing a personalized offer. The offer letter will include a deadline. Applicants must respond by the deadline to confirm their acceptance or refusal of the offer. Applicants who plan to accept must sign the offer letter and email it back to the FNR Graduate Program.
Graduate School
The Graduate School uses their own admission standards to admit students to the Purdue University West Lafayette Campus. Applicants will be informed via email of their acceptance to the Graduate School and will need to log in to their application to agree to the Graduate School terms, accept admission, and complete the New Student Information Form.
Denials
If the application is not competitive, a denial will be sent to the applicant through the Graduate School. Applicants that were competitive, but not provided an offer due to funding limitations, will receive a notification of regret from the graduate program coordinator. All applicants who are denied admission are offered the opportunity to have their application materials saved for review for the next funding period (e.g., fall applicants may request to be reviewed for spring funding). Faculty advisor support is just as critical when an application is being considered a second time.
The offer letter will outline the funding source for each applicant. It is not unusual for the offer letter to list more than one funding source that will be utilized during the applicant's graduate program. Funding will typically equal two years of financial support for for MS students and three years for PhD students. Graduate students are considered employees of Purdue University and are eligible for graduate student supported health insurance, if funded at 50% FTE or greater with department, university fellowship, and/or external funding (as defined below).
4.1 Departmental Funding
Departmental funding is offered on a competitive basis. If a student is admitted on departmental funds, they will be required to serve as a Teaching Assistant (TA) in either the fall or spring term. TA assignments cannot be refused while on department funds. Depending on the department funding source, they may also need to keep their research narrowed to the topic listed in their offer letter.
4.2 University Fellowship Funding
Specific fellowships are administered either by the Graduate School or the College of Agriculture Research and Graduate Education (ARGE) Office. All fellowships have their own eligibility criteria and nomination deadlines in the spring term .The Graduate School Fellowship Officemaintains a list of fellowships.
Fellowship Summary
Charles C. Chappelle Fellowship
Amount: 1 year stipend and tuition
Eligibility Criteria: Purdue University undergraduate applying for graduate programs. Award given based on character and intellect. 
Nomination Due: January 18, 5 p.m.
Nominator: Prospective Student
Source: Graduate School Fellowship Office
George Washington Carver Fellowship
Amount: 5 years salary and tuition coverage
Eligibility Criteria: PhD applicants from HBCU, HSI or tribal colleges. Based on scholarly ability
Nomination Due: January 24, 5 p.m.
Nominator: FNR Graduate Committee (with support of faculty advisor)
Source: Graduate School Fellowship Office
David M. Knox Fellowship
Amount: 2 years salary and tuition coverage
Eligibility Criteria: MS applicants from diverse backgrounds
Nomination Due: January 24, 5 p.m. 
Nominator: FNR faculty advisor and FNR Graduate Committee
Source: Graduate School Fellowship Office
Purdue Doctoral Fellowship
Amount: 4 years salary and tuition coverage
Eligibility Criteria: Exceptional PhD applicant who can bring diversity. Not guaranteed to FNR
Nomination Due: January 20, 5 p.m. 
Nominator: FNR faculty advisor and FNR Graduate Committee; can make 2 nominations
Source: ARGE Office
Frederick N. Andrews Fellowship
Amount: 4 years salary and tuition coverage
Eligibility Criteria: Exceptional PhD applicant. Not guaranteed to FNR. 
Nomination Due: January 20, 12 p.m. 
Nominator: FNR Graduate Committee
Source: ARGE Office
Ross Fellowship
Amount: 4 years salary and tuition coverage
Eligibility Criteria: PhD applicant; FNR guaranteed one each FY
Nomination Due: April 21, 12 p.m. 
Nominator: FNR Graduate Committee
Source: ARGE Office
Lynn Fellowship
Amount: 4 years salary and tuition coverage
Eligibility Criteria: PhD applicant in interdisciplinary program
Nomination Due: Contact ESE Director
Nominator: FNR faculty advisor and FNR Graduate Committee
Source: ESE Director and Graduate School
Bilsland Dissertation Fellowship
Amount: 1 term salary and tuition coverage
Eligibility Criteria: Only for students in their last term of doctoral program
Nomination Due: April 21, 12 p.m. 
Nominator: FNR Graduate Committee
Source: ARGE Office
ARGE 
Amount: 1 year funding for MS awardee and 2 years for PhD awardee
Eligibility Criteria: MS or PhD applicants who can enhance diversity. Only nine awarded each FY. Faculty advisor must have a McIntire Stennis or Hatch project. 
Nomination Due: February 15, 12 p.m. 
Nominator: FNR Graduate Committee or faculty advisor
Source: ARGE Office
4.3 External Funding
Externally funded students are supported by funds that a faculty advisor obtained outside of Purdue University, typically from research grants. These funds are awarded to the faculty member and the FNR Business Office administers the funds. Faculty with external funds select which applicants they want to pay on their external funds, pending approval of the student's application by the graduate committee and department head.
4.4 Self-funded
Students are considered self-funded if they have secured funding outside of Purdue University and/or faculty advisor (e.g., USDA-AFRI Fellowship, employer, self). These students still have to be accepted by a faculty advisor and have their application approved by the FNR Graduate Program. Any student who has secured funding for themselves should disclose the information in their application and include verification or contact information.
Incoming students will receive an email from the FNR Graduate Program that includes orientation dates, payroll information, on-boarding checklist, and TA requirement (if on department funds).
5.1 International Students
International students should immediately confirm their admission to Purdue University's Graduate School after accepting their FNR offer of admission. They should also work with Information Technology at Purdue (ITaP) to set up their Purdue University email account. Being accepted to the Graduate School and the department is required for the International Students and Scholars (ISS) Office to send a Notification of Intent (NOI) Form to the incoming student's Purdue University email. The NOI Form will need completed and a signed copy of the student's offer letter should be attached. Once received, the ISS Office processes the NOI Form and is usually able to send an I-20 Form within 10 business days. The I-20 Form is used for students to meet with a US embassy or consulate in their home country and be issued a visa. The ISS Office will also create a mandatory orientation for incoming students to complete.
International Students TA Certification
International students eligible to TA must be certified through the OEPP (Oral English Proficiency Program) before being allowed to TA a course. FNR requires all incoming students eligible to TA to complete the Oral English Proficiency Test (OEPT) and meet TA certification requirements prior to arriving on campus. The test is free and can be taken online. Test times are varied to account for international students who may take the test while still living outside the US.
5.2 Housing Resources
Incoming students are encouraged to reach out to leadership in the FNR Graduate Student Council for advice about local landlords. Sometimes, faculty advisors and the FNR Graduate Program Coordinator can also provide advice. Purdue University also maintains an off-campus housing webpage for local landlords.
5.3 Required Certifications
Purdue University and FNR requires training to be completed prior to starting coursework (Table 4). New students should also check to see if additional trainings are required by their faculty advisor. International students should review the English Proficiency exam requirements in advance of taking the OEPT.
First Aid/CPR training
Required: Recommended for all students; required for students working at remote sites (defined as 15 minutes or further from a hospital or where emergency personnel response time is greater than 15 minutes) and TA's for field based courses.
Expiration: 2 years
Registration: Contact the FNR Field Safety Committee Chair
FERPA (Family Education Rights and Privacy Act)
Required: All
Expiration: 1 year
Registration: Brightspace account (contact HR if not visible)
GLBA (Gramm-Leach-Bliley Act)
Required: All
Expiration: 1 year
Registration: Brightspace account (contact HR if not visible)
SSN (Social Security Number) Handling Certificate
Required: All
Expiration: 1 year
Registration: Brightspace account (contact HR if not visible)
Data Handling Certificate
Required: All
Expiration: 1 year
Registration: Brightspace account (contact HR if not visible)

Respecting Boundaries (Title IX training)
Required: All
Expiration: 1 year
Registration: Brightspace account(contact HR if not visible)

Title IX Mandatory Reporter Training
Required: All Purdue University employees
Expiration: 1 year
Registration: Purdue University SuccessFactors account (contact HR if not visible)
OEPT
Required: All FNR International Students supported by Departmental funds
Expiration: None
Registration: Check with the FNR Graduate Program to request a testing date and time
Purdue University Animal Use Qualifications & CITI Training
Required: Required for graduate students conducting research that involves animal handling or students who TA courses with animal handling.
Expiration: 1 year
Registration: Contact the IACUC Office
Have questions? Contact: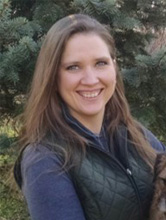 Jackie Getson
Research Associate & Outreach Coordinator/Interim Graduate Program Coordinator
765.496.7406
jgetson@purdue.edu
Top Research Conducted By Our Graduate Students