Stewart Woods ​​

Dr. R.B. Stewart provided use of his 22 acre property in 1951 for "giving training and practice to students and other". FNR utilized this property heavily for instruction since it was one of the last remaining woods, along with McCormick Woods, next to campus. The property was acquired by Purdue around 1965 and management directed by FNR. Seven departments utilize the property for outdoor class labs currently. The hiking trail is used daily by local recreationist.
Wanting to walk the trails? Take the Stewart Woods tree trail tour with you for an interactive experience.
---
Property Information
Acquired 1971
Total acres 31 acres
1.45 miles of trail
Forest inventories dating back to 1941.
Property cabin foundation can still be found (razed 1971)
Small harvest in 1966 implemented under FNR direction
Trail Improvements: In 2017, Purdue grounds provided funds and manpower to help FNR managers to install 8 new bridges over creeks and ravines. Sections of trails that ran in or along creek were diverted to higher ground to protect the water course from further erosion.
Why all the dead trees? Emerald ash borers, a non-native beetle, are killing all the ash trees. Dead or dying trees posing a hazard to the trail system are being dropped and left for natural decay. Other tree species will eventually take their place.
---
Visitor Rules
No bikes, horses, or motorized vehicles on trails
Carry out trash
No painting or defacing of trees
---
Recent Research
---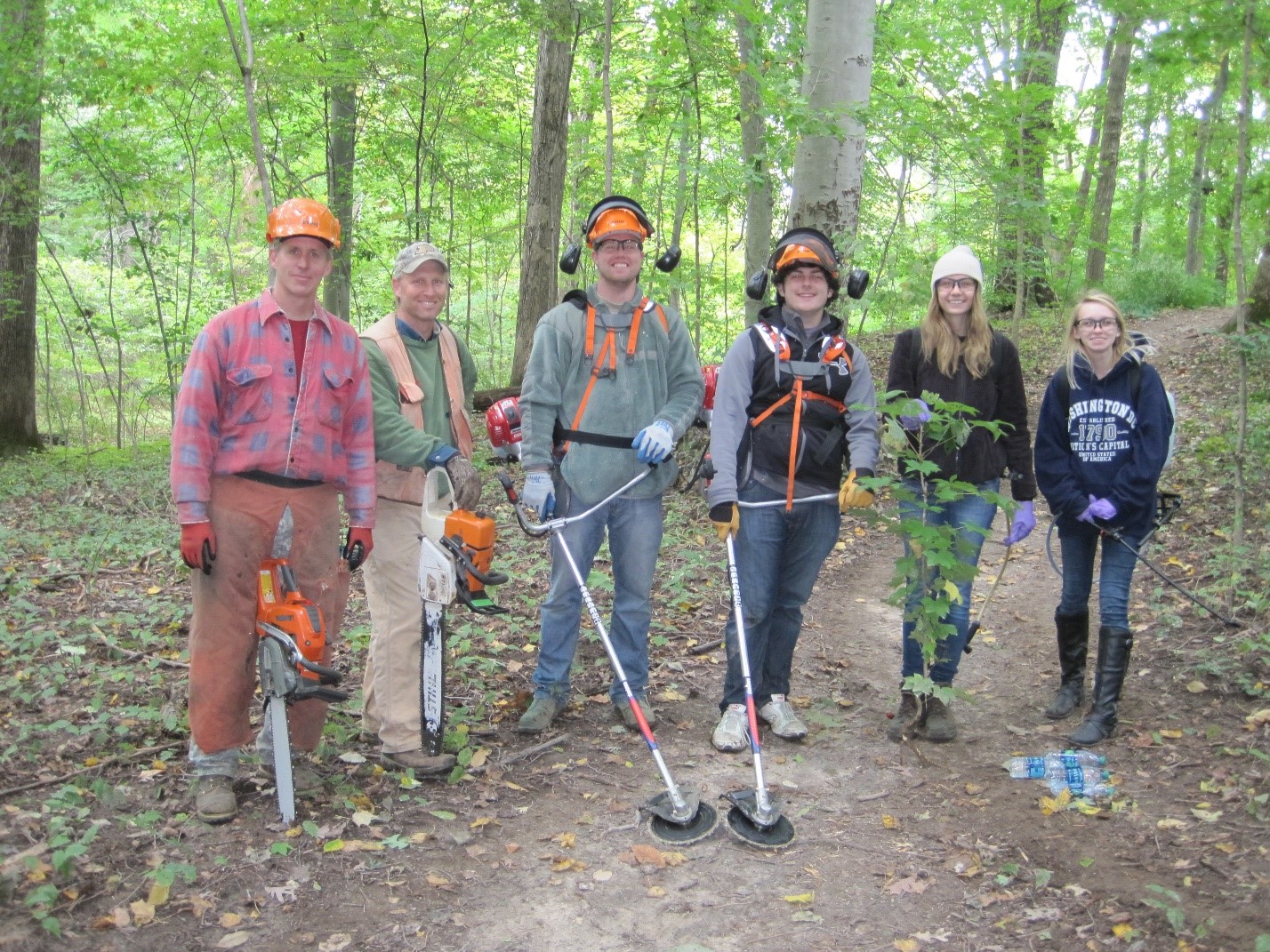 Property Manager, Map and More About Our Research