agriculture ambassadors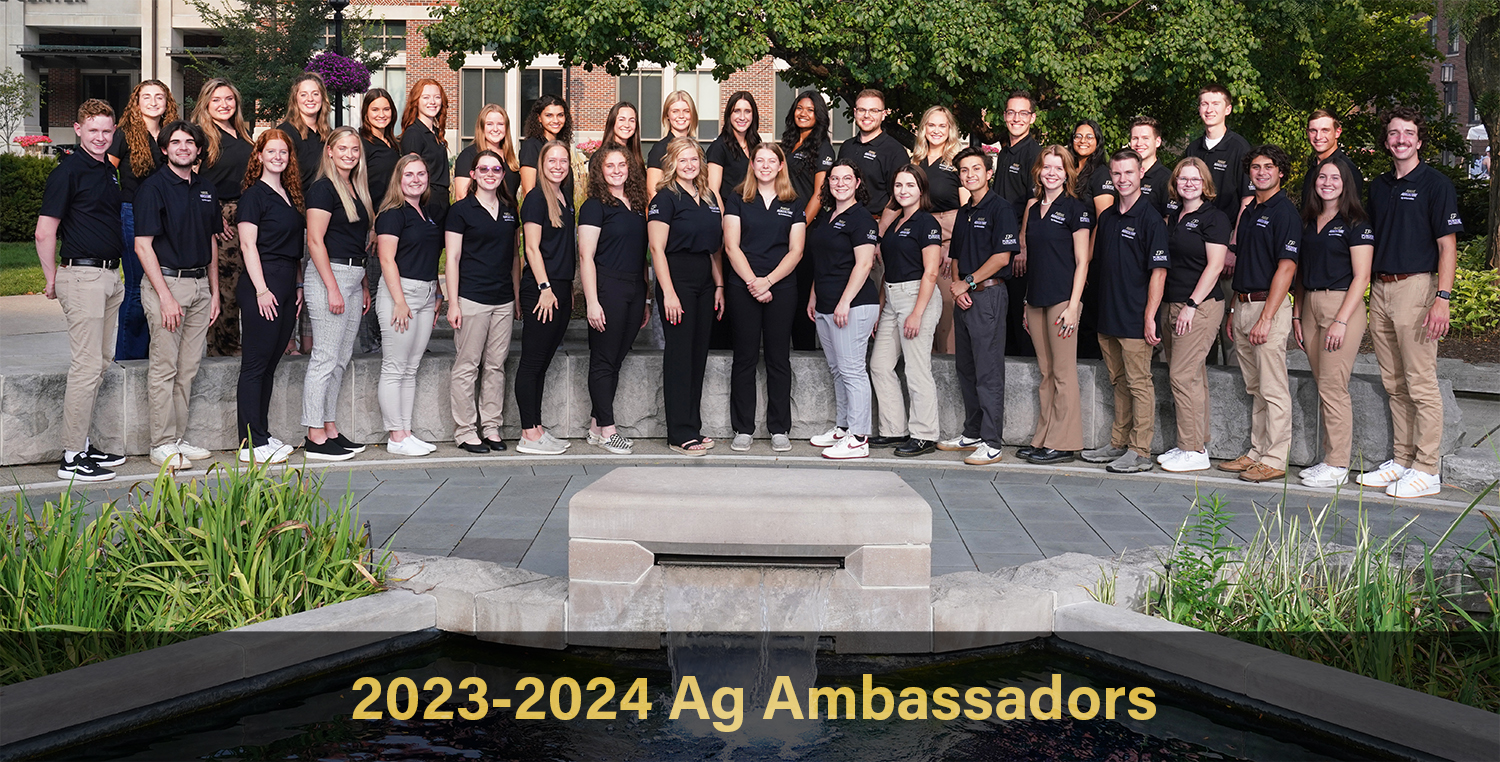 Purdue Ag Ambassadors are the College of Agriculture's lead prospective student recruiters. 
Purdue Ag Ambassadors are student volunteers who represent the College of Agriculture in a variety of ways. They:
Lead campus tours for parents, visitors, and prospective students.
Give presentations about careers in agriculture, and college life.
Represent the College of Agriculture at information fairs.
Host alumni and dignitaries at school and University events.
​Becoming an Ag Ambassador
Purdue Ag Ambassadors are the College of Agriculture's lead prospective student recruiters.
Minimum Requirements
Be a full-time undergraduate student in the Purdue College of Agriculture.
Have at least two semesters remaining.
Have a minimum cumulative G.P.A. of 2.5 on a 4.0 scale.
How to Apply
Submit completed application by the deadline.  2023-24 school year deadline: Sunday, March 12, 2023 at 11:00 p.m.
If selected to interview, you will meet with the selection committee at a date to be determined.
Length of Service of Ag Ambassadors
Ag Ambassadors serve a one-year term starting in April, immediately after being selected. After the end of each term, Ag Ambassadors are evaluated on participation and performance. If the Ag Ambassador still meets the requirements, they will be invited to continue for another one-year term.
If at any time during a term an Ag Ambassador is placed on academic probation, transfers out of the College of Agriculture, fails to participate, or behaves inappropriately, they will be asked to resign.
Expectations of Ag Ambassadors
Training
Attend an orientation in August.
You may be required to attend leadership development and/or other training throughout the year.
Meetings
Attend mandatory meetings every other week during the academic year, on Wednesday evenings at 6:00 p.m.
A maximum of one meeting absence per semester is allowed. Absence will be excused for exams.
Activities/Events
Participate in at least eight (8) Ag Ambassador events per semester. 
Academic and Personal Excellence
Maintain a 2.5 G.P.A. or higher.
Exhibit professional conduct at all activities and events.
Contribute to the continuous improvement of the Ag Ambassador Program.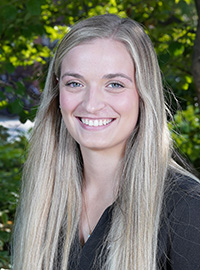 Addison Hill | Greenfield, IN
Junior - Biochemistry
Ag Ambassadors, Undergraduate Research, Hancock County Hospital Volunteer
Ainsley Kratochvil | Fairbury, IL
Junior - Agricultural Communication, Ag Sales & Marketing
Ann Tweedale Cooperative, Purdue Ag Council, Dean's Scholars, Purdue Honors College, Rising Professionals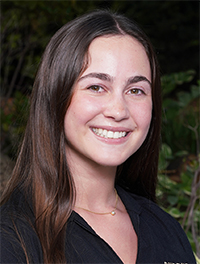 Alison Dunbar | New Lenox, IL
Junior - Biological Engineering
Student Soybean Innovation Competition, Food Science Club, Purdue Student Farm Organization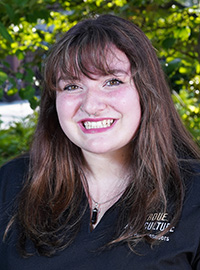 Alli Horton | Greenfield, IN
Senior - Biochemistry
Sigma Alpha Sorority, Boiler Success Team - Student Advisory Board, Undergraduate Cancer Research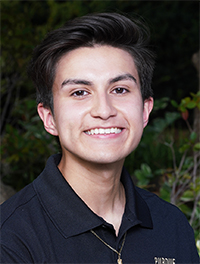 Chris Uribe | Lafayette, IN
Sophomore - Biochemistry
Purdue Foundation Student Board, College Mentors for Kids, Biochemistry Club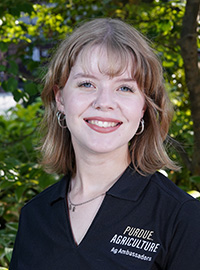 Claire King | Waco, TX
Senior - Plant Genetics, Breeding, and Biotechnology
Phi Mu Sorority member, Purdue Panhellenic Director of Diversity, Inclusion & Belonging, Agronomy Ambassadors, Genetics Teaching Assistant, Soil Science Teaching Assistant, Lab Assistant in a Molecular Crop Physiology Lab
Devin Thomas | Carmel, IN
Junior - Animal Sciences
Secretary of URMC, Fundraising Chair for VAW Veterinary, Emerging Leader Scholar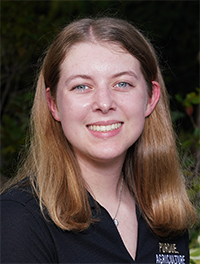 Elizabeth Schillinger | Earlville, IL
Sophomore - Plant Science
Collegiate Farm Bureau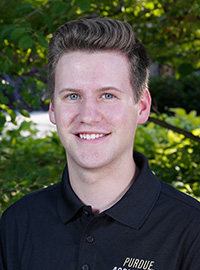 Evan Coblentz | North Webster, IN
Junior - Animal Sciences
Purdue Foundation Student Board - VP of Philanthropy, Purdue Equestrian Team - Captain, Honors College, Dean's Scholar, Ag Ambassador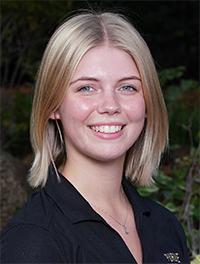 Faith Hartman | Greencastle, IN
Junior - Sustainable Food and Farming Systems
President of Beekeeping Club, VP of The Period Project, Purdue Student Farm Organization member, Student Farm worker, Office of Academic Programs Student Assistant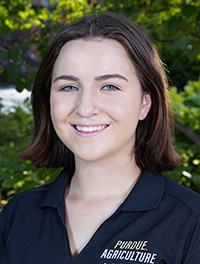 Hannah Kramer | Powell, OH
Junior - Wildlife
Ag Ambassadors, FNR Ambassadors, Wildlife Society member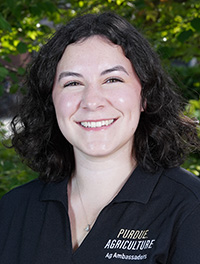 Isabel Jensen | Carmel, IN
Junior - Natural Resources & Environmental Science
Purdue Student Farm Organization, Purdue Astronomy Club, Diverse Corn Belt Project undergraduate research, Natural Resources and Social Science Lab research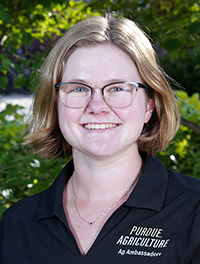 JC Douthit | Fishers, IN
Senior - Food Science
Food Science Club, Pilot Plant
Jordyn Wickard | Greenfield, IN
Sophomore - Agricultural Communication
Sigma Alpha Sorority, Agriculture Future of America, National Association of Farm Broadcasting, Indiana Junior Angus Association, Indiana Junior Beef Cattle Association
Joshua Kaluf | Brookston, IN
Junior  - Biochemistry
Biochemistry Club, Ag Ambassadors, Summer College of Agriculture Research Fellowship, Ratio Christi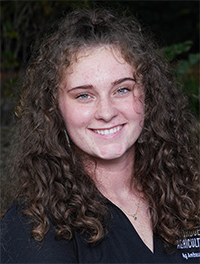 Katie Wilson | Ellettsville, IN
Sophomore - Landscape Architecture
Sigma Alpha - Chaplain, Horticulture and Landscape Architecture Ambassador, PASLA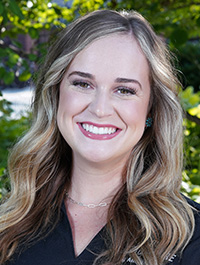 Kayla Zalesny | Nipomo, CA
Senior - Agribusiness
Phi Mu Sorority, National Agri-Marketing Association, Grand Prix Queen Program, Western Equestrian Team, Ag Business Club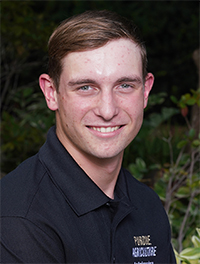 Levi Baker | Vevay, IN
Sophomore - Insect Biology and Agronomy
Purdue Trap & Skeet Club, Campus House MInistry, Purdue Butcher Block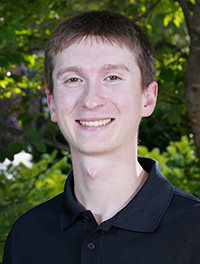 Logan McGinnis | Portland, IN
Junior - Agricultural Economics, Animal Sciences
Farmhouse Fraternity, Agriculture Futures of America, Internships
Mary Reeder | Warsaw, IN
Junior - Animal Sciences
VAW Purdue Veterinary Chapter Club President, Veterinary Assistant at Heartland Veterinary Services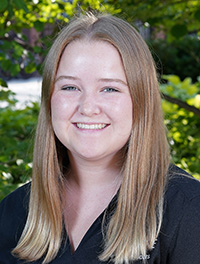 Megan Bixler | Noblesville, IN
Senior - Agricultural Economics
National Agri-Marketing Association (NAMA), Shoemaker Cooperative, Ag Ambassadors, Office of Academic Programs Student Assistant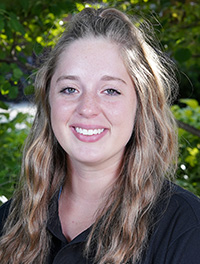 Molly Crawford | Jamestown, IN
Senior - Animal Sciences
Ag Ambassadors, Animal Sciences Peer Advisor, Veterinary Assistant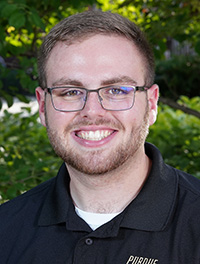 Noah Berning | Monroeville, IN
Senior - Ag Systems Management, Agricultural Economics
Ag Ambassadors, FarmHouse Fraternity, Purdue InterFraternity Council, AFA, ABE Ambassadors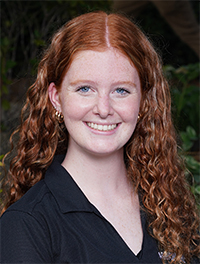 Olivia Sullivan | Canton, MA
Sophomore - Animal Sciences
Dean Scholars Peer Mentor, Animal Behavior and Welfare Club, A Cause for Paws Club, Sigma Kappa Sorority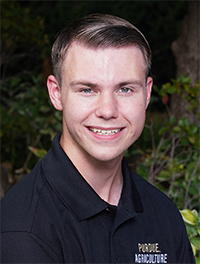 Owen Bishop | Pendleton, IN
Sophomore - Ag Systems Management & Ag Communication
AFA Leaders Conference, Campus Crusade for Christ, Ag Systems Management Club Secretary, Dean's Scholar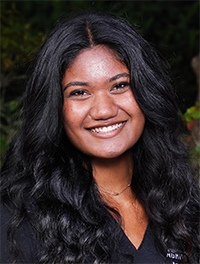 Rachel Toppo | West Lafayette, IN
Junior - Animal Sciences
Pre-Veterinary Club, AFS, Botany and Hort Club, University Choir, Boiler Gold Rush team leader, Veterinary Assistant at Tippecanoe Animal Hospital, ASREC Swine Intern, intramural soccer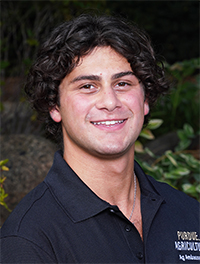 Remi Carrella | Randolph, NJ
Senior - Agribusiness
Alpha Epsilon Pi Fraternity, Purdue Chabad
Richie Novak | Union, NJ
Junior - Animal Sciences
Fall 2023 TA for ANSC 102, Undergraduate Research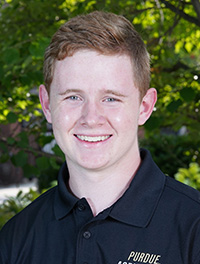 Ryland Barton | Carmel, IN
Junior - Natural Resources & Environmental Science
Ag Ambassadors, NRES Ambassadors, Buddhist Club, Undergraduate Research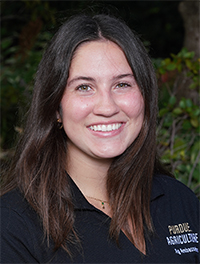 Sarah Juffer | Fishers, IN
Junior - Ag Communication
Vice President of Purdue Swim Club, Student Soybean Innovation Competition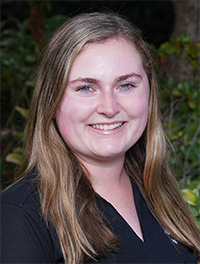 Shelby Gillis | Eaton, IN
Sophomore - Plant Genetics, Breeding, and Biotechnology
Delight, Dean's Scholars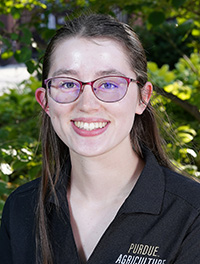 Shelby Sliger | Lafayette, IN
Junior - Biochemistry
President of Biochemistry Club, Science Olympiad, Stamps Scholar, Dean's Scholars, Honors Agriculture Council, Undergraduate Researcher in the Ogas Lab, Purdue Honors College, ASBMB Member, Biochemistry Department Lab Tour Guide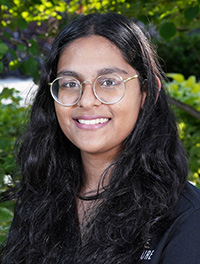 Shreya Gandham | Buffalo Grove, IL
Junior - Animal Sciences
MANRRS Secretary, Purdue Pre-Veterinary Medical Association DEI Chair, Summer Start Senior Peer Mentor, Boiler Gold Rush International Team Leader, Office of Multicultural Programs Student Assistant, Almost Home Humane Society, Support for Success Program Student Assistant, Agriculture Emerging Leaders Mentor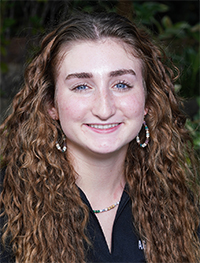 Sydney Haag | Thorntown, IN
Junior - Animal Sciences
American Dairy Association Indiana Ambassador, Dairy Club Fundraising Chair, Purdue Collegiate Cattleman's Association member, Honors College, Campus House Church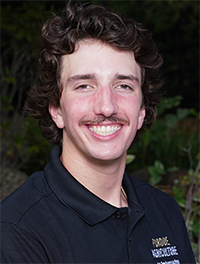 Travis Nixon | East Amherst, NY
Sophomore - Agricultural Engineering
American Society of Biological and Agricultural Engineers, Horticulture Society, Honors Society, Intramurals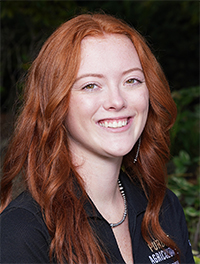 Zoe Whitehead | Winchester, IN
Junior - Agricultural Communication & Political Science
Collegiate Farm Bureau