Seth Tolley
Seth Tolley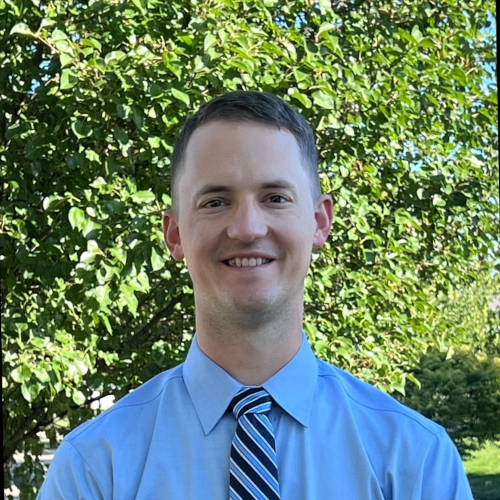 Q & A with Seth
Why did you choose Agronomy's Graduate Program at Purdue?
I chose to come to the Agronomy department at Purdue because of the great community of graduate students, faculty, and staff that we have here. In my time here, I've been able to make some great friendships that I'm grateful for. Also, the financial investment in Plant Science was a big draw for me, especially when considering the Ag Alumni Phenotyping Facility and the Indiana Corn and Soybean Innovation Center.

Briefly describe your experience as a graduate research assistant.
Throughout my master's and PhD, I've had projects in the greenhouse, Ag Alumni Phenotyping Facility, and at ACRE. Learning how to manage these experiments/trials and work with people in the department of Agronomy and across the college of Ag and the university has been valuable for me.

What are your career goals?
When I complete my degree, I'd like to work in industry as a plant breeder or data scientist.

How have your interactions been with faculty and staff?
My interactions with faculty and staff have been positive. I've been lucky to work with Dr. Mohammadi and Dr. Tuinstra for my graduate work. Additionally with other professors in the department Pre-COVID there was always evident engagement in my research and degree progress through conversations while crossing paths in the hallway. Since COVID, interactions have had to be more intentional, but faculty and staff are just as engaged as before.

What are the strengths of the Graduate Program in Agronomy?
Our graduate program is diverse in terms of ethnicities and backgrounds allowing me to learn from others whose backgrounds aren't like mine. Additionally, there is great collaboration both within our department and across the college and university.

What has been your greatest accomplishment while at Purdue?
Graduating with my master's degree.

What advice would you give an incoming grad student?
I would recommend defining research objectives early in your degree. I would also suggest taking as many classes as possible early in your degree so you benefit from that information in your research and have more time for research objectives later in your degree. Also, to try and avoid burning yourself out because graduate school is a marathon instead of a sprint.