Considering Agronomy?
Agronomy is a rewarding environmental career where students can make an impact on both the environment and the food we eat.  If you enjoy learning about environmental issues, want to build a sustainable food system, enjoy working outdoors or on farms, are passionate about feeding people, care about the world around us or the environment, Purdue Agronomy is your choice. A degree in agronomy offers many learning opportunities and career options.
Contact Us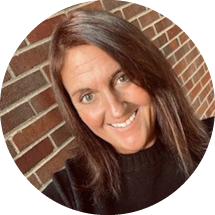 Melinda Smith
Undergraduate Department Recruiter
smit2732@purdue.edu
765-494-0824
Prospective Undergraduate Students
Join us in feeding the world and protecting the environment with a bachelor's degree in Agronomy!
Prospective Graduate Students
If you have a passion for agronomic research and environmental improvement, learn about our Agronomy Graduate Program.
Student Life
At Purdue, getting involved in life outside of the classroom is just as important as academics. The cultural, social, recreational, and educational programs supported and developed by Student Life at Purdue are designed to create a positive learning experience, assist students in developing leadership and life skills, and promote awareness and understanding about student, community, and social issues. As a Big Ten university with nearly 49,000 undergraduate students from across the country and around the world, there are innumerable ways to engage at Purdue. Now is your time Boilermaker!
Learn more about Student Support, Health & Well-Being, and more Student Resources at Purdue Student Life and find a home in campus.
Schedule a visit
Schedule a campus visit to know more about Agronomy at Purdue College of Agriculture
Visit Purdue