Poster Guidelines
Poster Printing Guidelines
Please read through the information on this page carefully. Following these guidelines will help you create an attractive poster for your presentation that meets the requirements of the poster printer.
When setting up your poster dimensions, the most commonly used size is 48" x 36".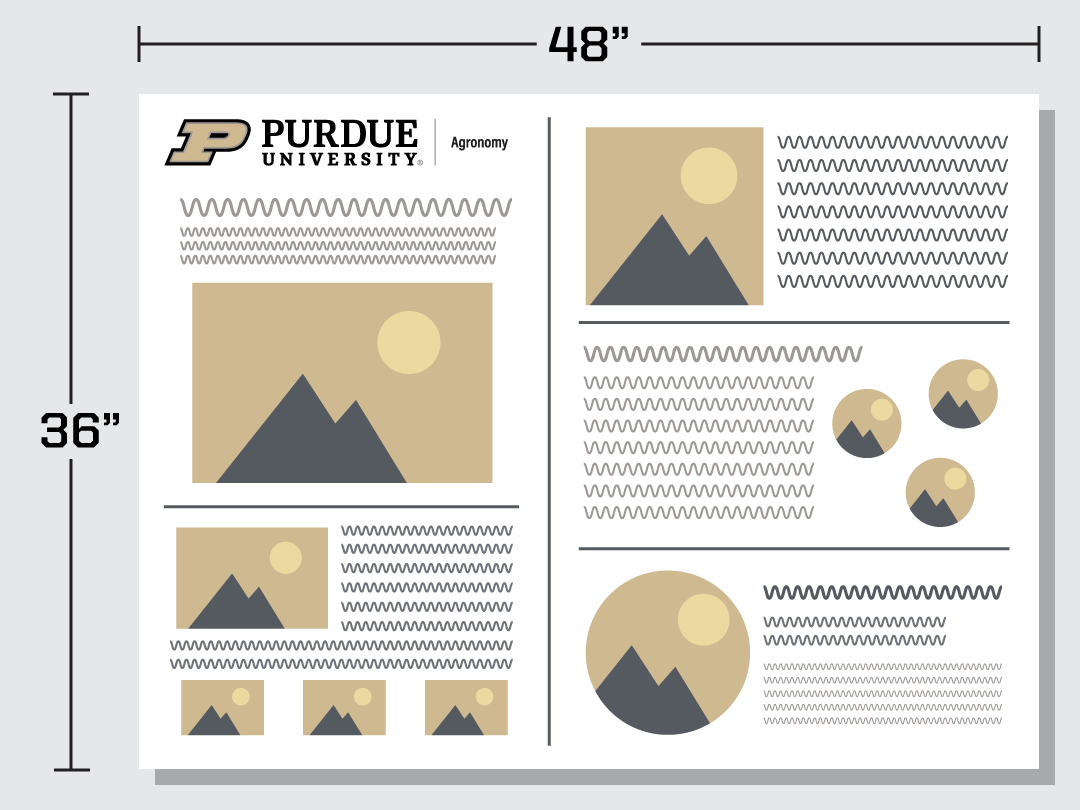 Note: When setting up your poster, it can be helpful to divide your expected dimensions in half. i.e. - If you want a poster that is 48" x 36", you could set it to 24" x 18" instead. This will be useful later when determining your font sizes for the best readability.
Posters are typically landscape, but can be portrait if you prefer.
The maximum print width is 42", and there is essentially infinite length - i.e. you could print something that is 42" x 100". Printing to these extremes, however, is much more difficult to handle and may result in the paper being bent or damaged as it comes out.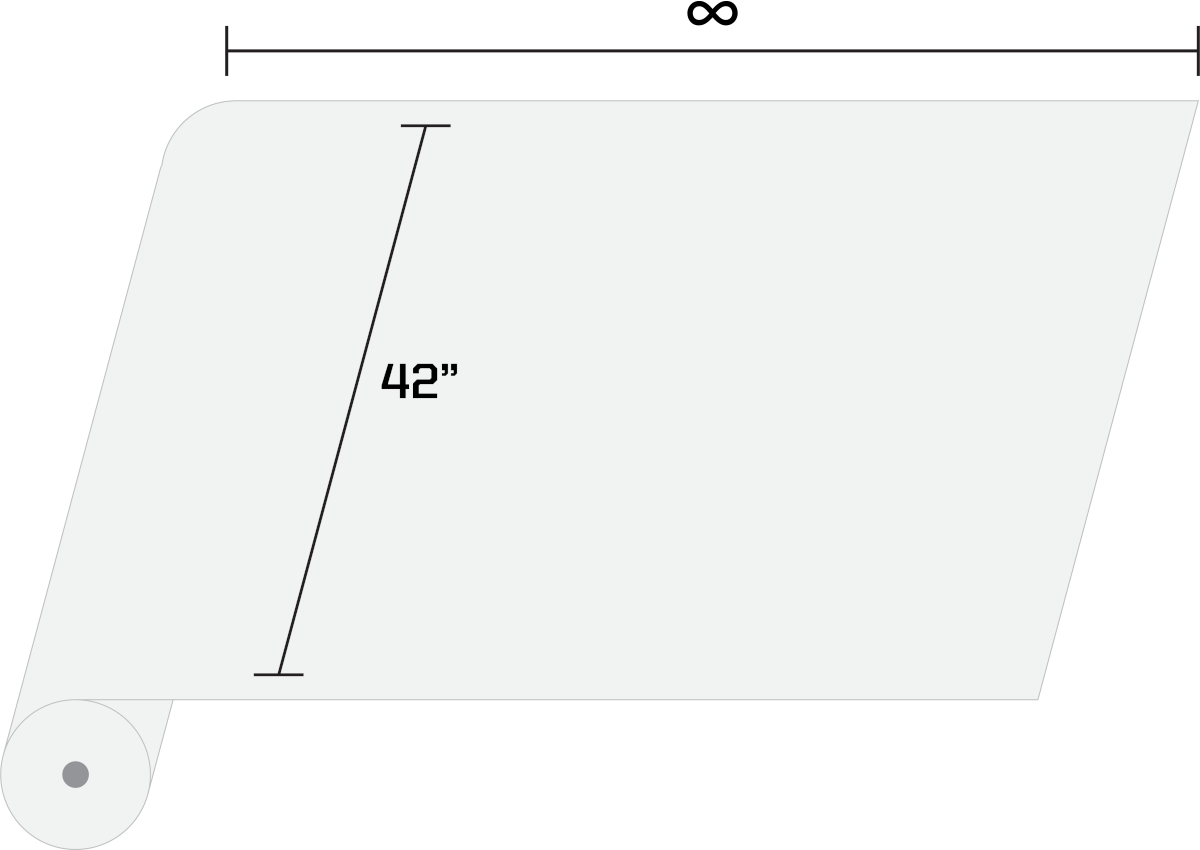 For most poster sessions, the provided display boards are 48" x 36", so anything larger may hang off the edges and look unprofessional.
It is recommended that your font size be at least 24pt for descriptive and body text. Titles are usually at least double the size of your body text - but you may use your discretion to choose what is appropriate. The most important thing is that your poster is legible when standing a few feet away.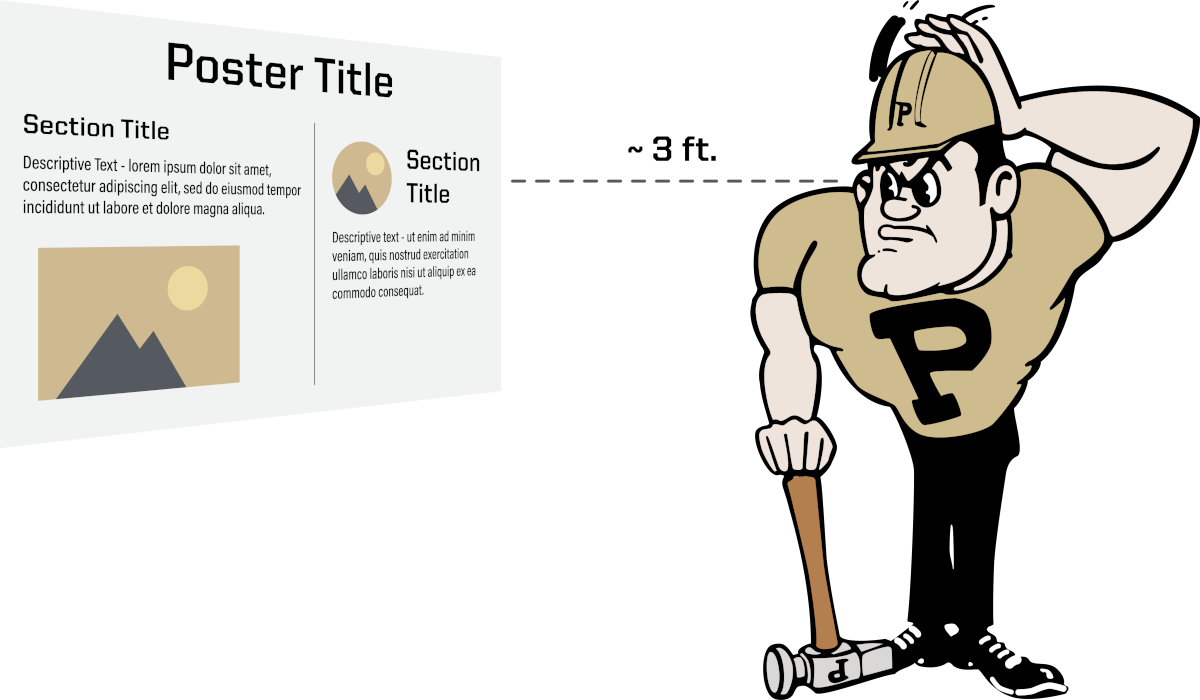 Note: A font size of 24pt is an absolute minimum, and may still be hard to read from a distance. Therefore, it is recommended that you double that minimum to 48pt instead.
If you have already changed your poster size to be half of the expected dimensions (as mentioned above in the Dimensions section), you do not need to double your font size as it will scale appropriately.
Purdue has standardized fonts that are part of the University's branding. Information on these fonts and how to obtain them can be found on Purdue Marketing & Communications' website. Using any of these fonts in your poster provides a sense of consistency with Purdue's marketing themes, but you are not required to use them (unless required by your instructor).
Good Fonts
Easy to read, accessible
Times New Roman, Arial, Georgia, Tahoma, Verdana, Helvetica, Calibri, Franklin Gothic
Try to pick two complementing fonts, and stick with those - more than two can look messy
Bad Fonts
Stylized, handwritten, not easy to read
Comic Sans, Papyrus, Chiller, Viner Hand, Goudy Stout
It is important to ensure that the images you add to your poster are of a high enough resolution that - when printed on a larger format - they do not become blurry or pixelated.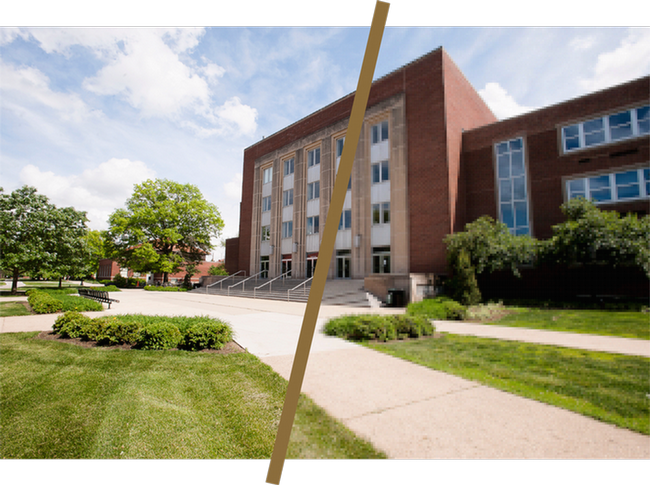 When selecting images to be used on your poster, follow these tips:
dpi (dots per inch) should be 300 or above


Be aware - this value can be skewed if the image was edited previously

Dimensions should be close to 2000 pixels in at least one direction (width or height)

Agronomy website banners are typically 1800 px wide, for example

Visually guage the image - if it looks blurry or pixelated on your computer screen, it will likely look the same when printed on your poster
These tips apply to all image types - not just photos - including vector graphics, logos, and charts/graphs from your research.
Regarding logos, please remember to maintain the aspect ratio of any logos you add to your poster. Consider the following examples:
If you have followed the guidelines above and are ready to print your poster, please follow these steps:
Save your poster as a PDF - this is the only file type accepted for printing.
Note: If you have modified the size of your poster per the recommendation in the Dimensions section above, please let us know, or edit the dimensions of your PDF after saving.
Transfer your poster file to a flash drive, and bring it to the Agronomy main office (LILY 2452)
Note: We are currently working on an email solution. Poster files could previously be emailed to the Agronomy Administrative Assistant, but the email destination will be changing.
Wait for your poster to be printed, or come back later to pick it up.
If there is no queue, posters only take about 5 minutes to print. On some days, multiple print requests will be coming in, so a later pick-up may be necessary.
Please keep your deadlines in mind when preparing to print a poster. We ask that you request a poster to be printed at least 24 hours in advance. This helps us ensure that we are able to print it in time for your presentation - just in case there is a larger print queue at the time of your request, or if we are experiencing any other delays to printing.