Richard G. Lugar Forestry Farm

Acquired by FNR in 2004, the property has a history dating back to 1921 when the horticulture department purchased the original 120 acres for fruit and vegetable research. The close proximity to campus (2.5 miles) creates opportunities for extension, teaching, and research. The tillable ground filled the need for acres required for tree research field trials and orchards. Forest history provides opportunity for forest restoration work due to high levels of non-native invasive plant populations under less desirable overstory species including black locust and osage-orange. Several compartments contain higher quality oak and hickory hardwoods. Jordan Creek meanders throughout the property creating topography along the watershed.​ The Cox-Haggerty property is a part of Richard G. Lugar Forestry Farm as well.
---
Property Vital Statistics
Acquisition date: 2004
Total acres: 452
296 forested acres (65%)
46 acres in research plantations
1.7 miles of stream


---
Research
All researchers who want to conduct research at Martell must have their project approved prior to starting. Please fill out FNR Property Request for approval
Ecological, Common-garden and Aquaculture Studies Target Fish, Invertebrates, and Amphibians
Limnological Studies
---
Facilities
6 storage barns of various types
Heated equipment shop/work space
Office/small conference room/storage heated facility (old office and sales building for horticulture)
Wood working shop
---
Invasive Species Management
Acres of the property not useful for fruit orchards was used for cattle operations while the horticulture department held the property. Operations extended into portions of the forests as well. Once cattle were removed, black locust and other thorny trees as well as Asian bush honeysuckle took over and flourished unchecked. In 2004, well over 100 acres of forest where classified as extremely heavy non-native plants overtopped by low quality and thorny trees.
As of 2020, 95 acres of forest had, at minimum, initial treatment of Invasive plant species with over half of that acreage having multiple year follow ups. FNR class labs and invasive plant workshops have greatly increased the number of acres treated while teaching students hands on application of techniques.
---
Management Plan
---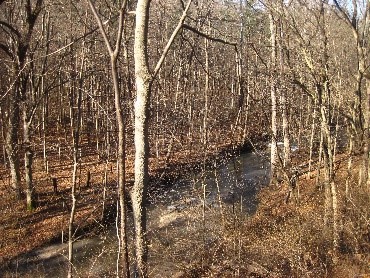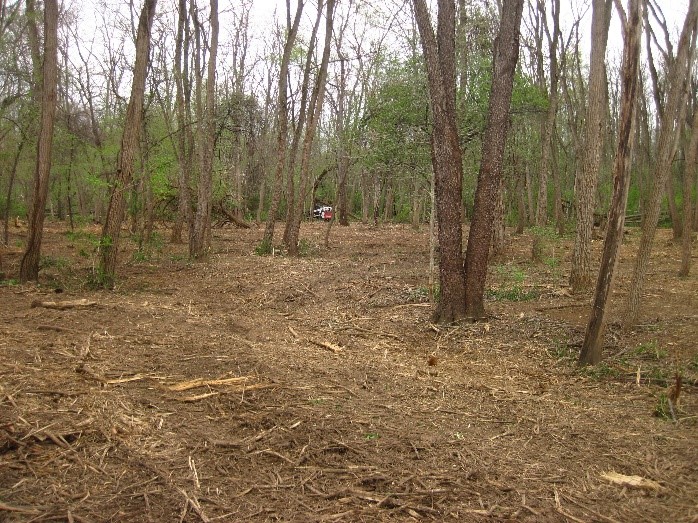 Property Manager, Maps & More About Our Research