Want to make a big university feel more manageable? It can be difficult for new students to meet faculty, staff, and peers as they get started on campus. You might want to consider joining a learning community. For majors in Forestry and Natural Resources (FNR), the opportunity exists to become a member of the award-winning Nature of Wild Things learning community.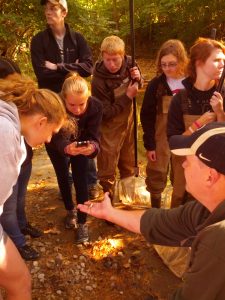 "Many freshmen participate in learning communities on campus to explore majors and potential careers," said Julie Pluimer, Academic Advisor and Administrative Manager, Office of Student Services, FNR. "Our 'Nature of Wild Things' learning community allows new students in FNR to hit the ground running, and get involved in faculty labs or student organizations. By quickly integrating them into the department, they're able to find opportunities early in their studies."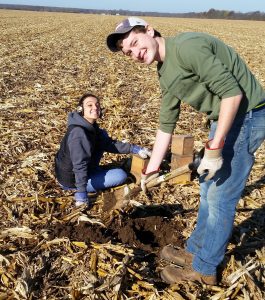 The core theme for all majors in the Department of Forestry and Natural Resources is sustainable resources management. For students interested in enhancing their understanding of the natural environment, examining controversial topics in natural resources, and gaining an appreciation for disciplines and professions related to the majors in Fisheries & Aquatic Sciences, Forestry, Sustainable Biomaterials, and Wildlife, this is the ideal learning community. Additionally, students have the opportunity to interact with faculty in the department through classroom learning, weekly meals in the residence halls, and activities such as electrofishing, invasive plant species management, and viewing the migration of Sandhill Cranes. There are also opportunities to participate in social activities, including a picnic, game nights, and a Halloween party. Those eligible to join this community are beginning students admitted to the College of Agriculture with majors in Fisheries & Aquatic Sciences, Forestry, Sustainable Biomaterials, and Wildlife.
The learning community meets during the fall semester and is led by five instructors, including Pluimer. Between 30 and 35 students, many incoming freshmen, take part each year. "The learning community, through activities and events, helps to facilitate connections with peers, faculty, and staff for those students just getting started in FNR," said Pluimer. "It gives them opportunities to explore majors within the department and potential careers. Purdue is a large campus and can seem overwhelming or intimidating for some students. The learning community is one of the best ways to transition into the college environment."