Next time you're at the grocery store you might spare a thought for Lisa Mauer, professor of food science and co-director of the Center for Food Safety Engineering. Mauer, who was also recently named interim associate vice provost for faculty affairs, is a food materials scientist and devotes her research to understanding how the manipulation of ingredients contributes to the texture, vitamin stability, and shelf life of consumables. Mauer works mostly with low to intermediate-moisture foods.
"That means I work with many of the foods you'd find in the center aisles of the grocery store," she explained.
Mauer recently received the prestigious 2019 Institute of Food Technology Research and Development Award for her food ingredient architecture work.
An example of Mauer's recent work is her investigation of the amorphization, crystallization, and degradation of the water-soluble vitamins C and B1 (thiamine), as affected by formulation and storage conditions. "All vitamins degrade. The conditions vitamins encounter during food formulation, processing, and storage affect the rate of degradation. We're trying to better understand and control that process," she said. This work gives the food industry more tools for delivering vitamins in foods and estimating shelf-life by exploring how ingredients interact and react under different conditions.
Going beyond using commercially available vitamin ingredient forms, Mauer and Lynne Taylor, professor of Industrial and Physical Pharmacy, developed new organic salt forms of thiamine.  "This is exciting work!" says Mauer.  Thiamine was the first water-soluble vitamin discovered, and there are primarily two-ingredient forms available: thiamine salts of the inorganic hydrochloride or nitric acids. Increasing the tool kit of vitamin ingredients available to food manufacturers contributes to product development efforts.
Mauer's food ingredient architecture work also expands into understanding the repercussions of industry efforts to reduce added sugars and salts.  "Take a cookie, for example," Mauer said.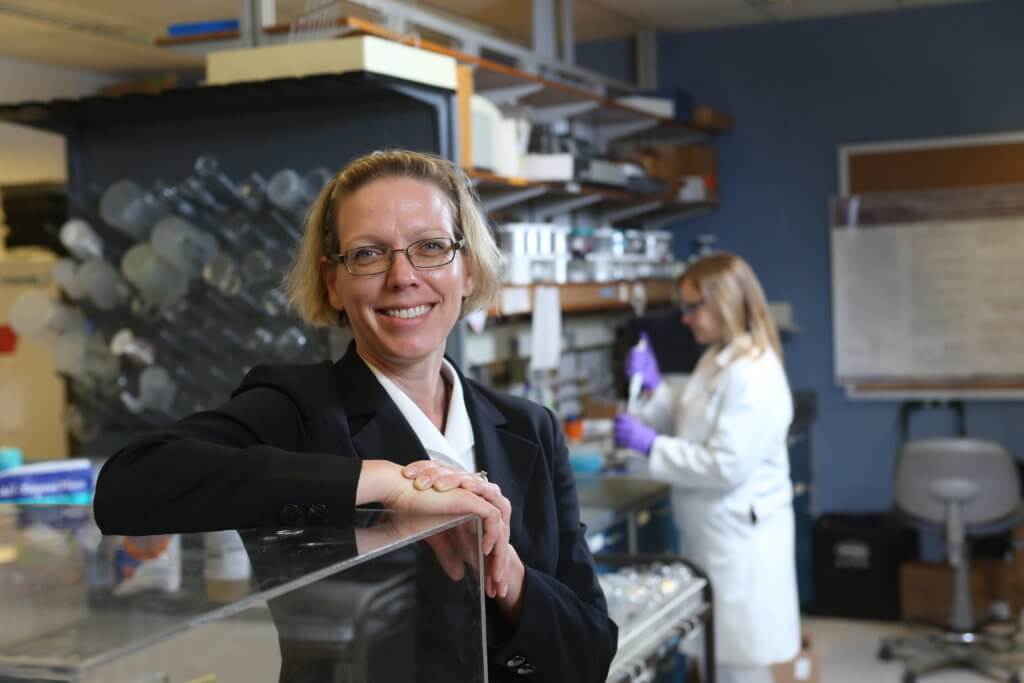 "If you change the color, flavor, or texture by reducing the sugar then no one is going to want to eat that. Some of the work my lab has been doing is to better understand what sucrose does to influence the structure of starch and how we can come up with strategies to get the same behavior with less sugar."
This kind of research has the potential to make foods healthier by increasing fiber, decreasing sugar, and slowing the rate of vitamin deterioration, research that will have global implications, said Brian Farkas, head of the Department of Food Science and Food Science professor.
"Mauer's work has and will continue to impact lives across the globe through the new food materials, vitamin forms and methods she has developed, as well as her publications, classes, and short courses that provide a foundational understanding of phenomena that affect the quality, stability, and shelf life of foods," Farkas added.