As the semester kicks-off hundreds of new faces crop up across the College of Agriculture's campus. Not all of these unfamiliar faces are freshmen and transfer students, however. Ten faculty members are also joining the college this semester in the departments of agricultural economics, animal sciences, entomology, forestry and natural resources (FNR), horticulture and landscape architecture (HLA) and agricultural and biological engineering (ABE).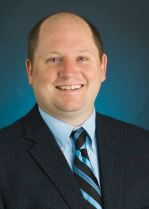 Todd Kuethe joins the Department of Agricultural Economics as an associate professor and the Shrader Endowed Chair in Farmland Economics. Kuethe received his Ph.D. from Purdue's agricultural economics program in 2009. He returns to Purdue from the University of Illinois. His research areas encompass farm real estate markets, agricultural finance and agricultural policy. He also serves as a consultant in the research department for the Federal Reserve Bank of Chicago.
Mindy Mallory joins the Department of Agricultural Economics as an associate professor and Clearing Corporation Charitable Foundation Endowed Chair of Food and Agricultural Marketing. Mallory graduated from Iowa State University in 2009 with her Ph.D in economics and was most recently on the faculty at the University of Illinois.
Mallory's research tackles issues of commodity prices, risk transference in futures markets and how futures contract and exchange design impacts on market outcomes.
Animal Sciences
Alex Pasternak will join animal sciences in September. Reproductive biology is Pasternak's area of research. He received his Ph.D. from the University of Alberta and then completed two postdoctoral fellowships, most recently at the University of Saskatchewan.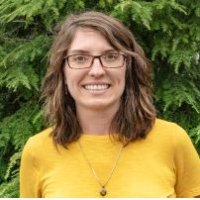 Entomology
Laura Ingwell worked as a post-doctoral associate with the Department of Entomology since 2014 and this semester joins the department as an assistant professor of horticulture entomology. Ingwell received her Ph.D. in entomology from the University of Iowa only months before beginning her post-doc at Purdue. Ingwell's research includes how to manage insect pests, the transmission of insect-borne pathogens and the impacts of pesticide use on pollinator communities.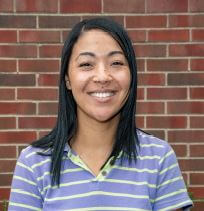 Elizabeth Long worked with the Department of Entomology as a post-doctoral associate from 2013-2016 and now returns as an assistant professor of horticulture entomology. Long received her Ph.D. in plant, insect and microbial sciences from the University of Missouri in 2013. For the last three years, Long has worked as an assistant professor in entomology at The Ohio State University researching the consequences of human-mediated change to the environment for ecosystem service, the impacts of biodiversity loss and the consequences of pest management on agroecosystems.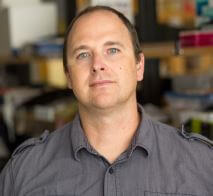 Aaron Smith is joining the entomology department as an assistant professor in insect systematics and as director of the Purdue Entomological Research Collection. Smith received his Ph.D. in Entomology and Ecology and Evolutionary Biology from Michigan State University. His post-doctorate experiences brought him research opportunities around the country, including at the American Museum of Natural History. Smith's research focuses on reconstructing the phylogeny and evolutionary history of darkling beetles, a lineage of beetles with roughly 20,000 species and many more awaiting identification.
Forestry and Natural Resources 
Jacob Hosen joins FNR after completing post-docs at the University of Florida and Yale University. He graduated from the University of Maryland with his PhD in 2015. A freshwater scientist, Hosen studies microbial ecology and carbon biogeochemistry using real-time environmental sensors and infomatics to answer pressing ecological questions.
Horticulture and Landscape Architecture 
Stephen Meyers received his BS in horticulture sciences from Purdue University in 2007. He completed his Ph.D. in horticulture sciences from North Carolina State University. Prior to joining the Purdue Department of Horticulture and Landscape Architecture as an assistant professor, Meyers worked as an associate Extension specialist and research professor at Mississippi State University. His research areas include weed biology, weed-crop interactions, herbicide tolerance and integrated weed management strategies.