Do you have a cup of coffee ready?
Good, you're going to need it after just a glimpse at junior Olivia West's schedule.
Actually, agricultural economics major West said she feels invigorated rather than worn out by her full schedule. In addition to excelling in the classroom, West is a member of Sigma Alpha Professional Agricultural Sorority. She sits on the board of Purdue's Minorities in Agriculture Natural Resources and Related Sciences (MANRRS) chapter. And, she is a committed member of her Impact Bible study group and a regular attendee of campus professional development workshops. She also works a part-time job as a community assistant intern where she lives, which West said has offered valuable insights into accounting and budgeting on a large scale.
"Also, I'm not officially involved in student government, but I do like to support my peers by attending a lot of their meetings," West added.
All of these activities hone the skill West is most proud of, her ability to foment connections that fuel innovation and collaboration.
"I'm a people person," she said. "Always have been."
West recently had the chance to hone her people skills even further when she attended the Forbes 30 Under 30 Summit in Detroit as a Forbes 30 Under 30 Scholar. The event featured professional development workshops, community service opportunities and a roster of star-studded speakers.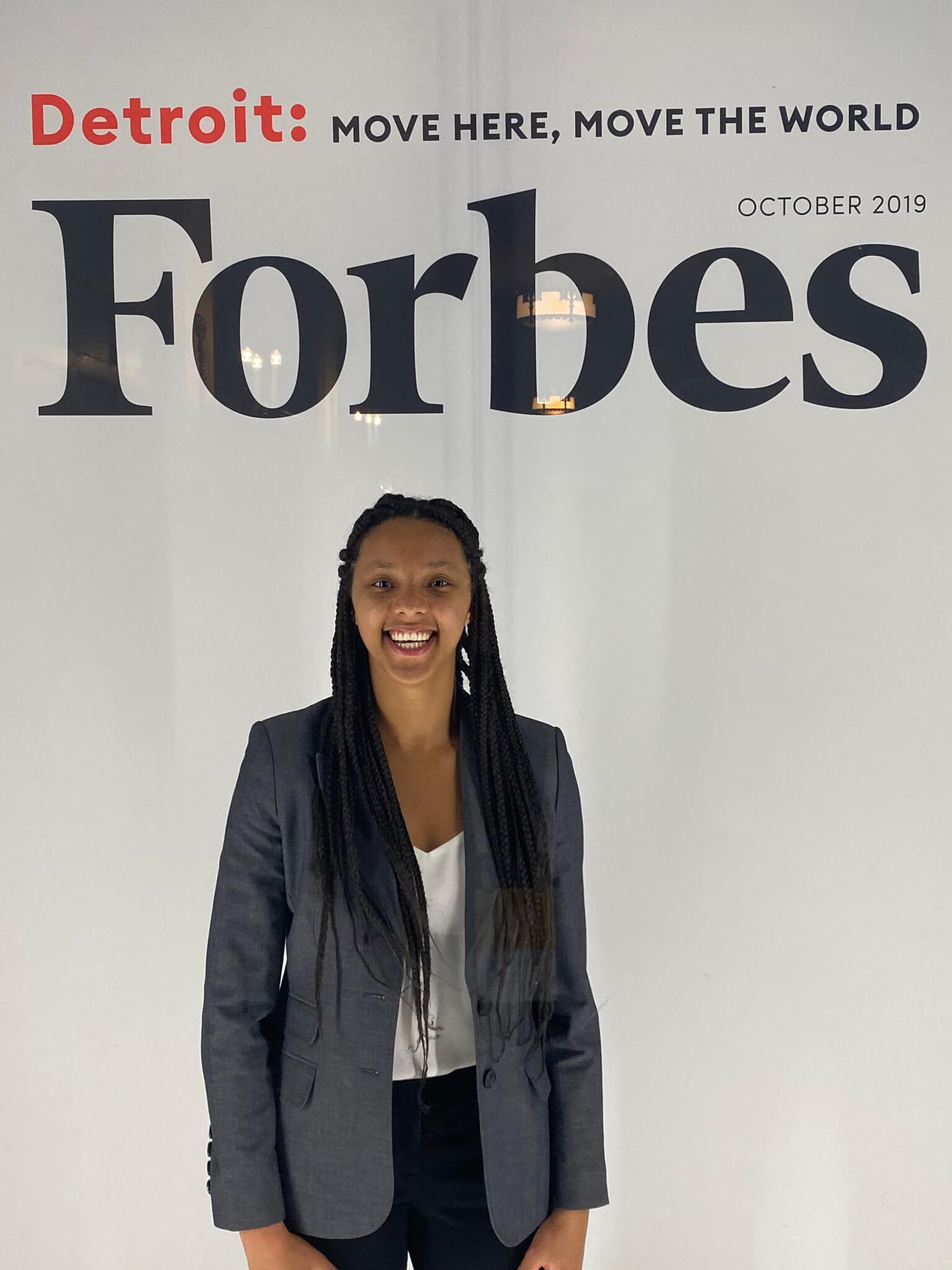 "My favorite speaker was Serena Williams. She spoke about her legacy, not just as an athlete, but as a business woman and entrepreneur," West recalled. "I also saw Kevin Durant speak. It was really refreshing, as a minority student, to interact with and see extremely successful people that look like me."
West added she felt excited and energized by the breadth of people at the event, from the speakers to the attendees. "The event wasn't just diverse, it was inclusive. People were there from every background, every walk of life and there was definitely intentionality in that. I'm excited to heighten that seamless feeling of inclusivity at Purdue."
Moving forward, West said she wants to work to eliminate token representation and enhance genuine pluralism of background, ethnicities, outlooks and ideas, not just in the College of Agriculture but across campus.
"I feel passionately about this concept and want to be more intentional about this in my current work and whatever is next for me," West continued.
In terms of what is next long-term, West said she doesn't know, but the summit introduced her to some of the innovative ways business owners mix entrepreneurship and non-profit work.
More immediately, however, West is looking forward to spending her spring semester in Madrid, Spain and the summer interning with Eli Lilly and Company.
"A lot of my family went to Purdue and I grew up going to events like Spring Fest. Coming to Purdue was a no-brainer for me," West said. "After listening to so many other people's stories about Purdue, however, it's been really exciting to write my own."