Being an ecologist often means spending hours on your feet, trudging through nature to collect samples and make observations.
There was a time when Abdel Halloway, a postdoctoral researcher at Purdue, thought those physical demands paired with his sickle cell anemia would keep him from pursuing his passion in the discipline. Instead, he learned about evolutionary game theory and how he could use computer programming and algorithms to explain the complex relationships that shape forest life.
That discovery has led Halloway to a promising career, culminating in a National Science Foundation Postdoctoral Research Fellowship in Biology this year. He'll be expanding his research in mutualistic relationships between plants and soil fungi, as well as doing outreach to make sure that others find the niches to follow their passions.
As part of the fellowship, NSF wanted to fund scientists who can develop outreach to underrepresented groups. Halloway decided to focus on people with disabilities, who are underrepresented in ecology. He plans to create YouTube videos and digital games to show them opportunities they might have otherwise not encountered.
One game Halloway already developed allows players to choose how plants will expend their reserves of nitrogen and carbon, growing roots, stems, leaves and fruit in an effort to obtain more nutrients and pass genes on to the next generation. (Play the game by clicking here)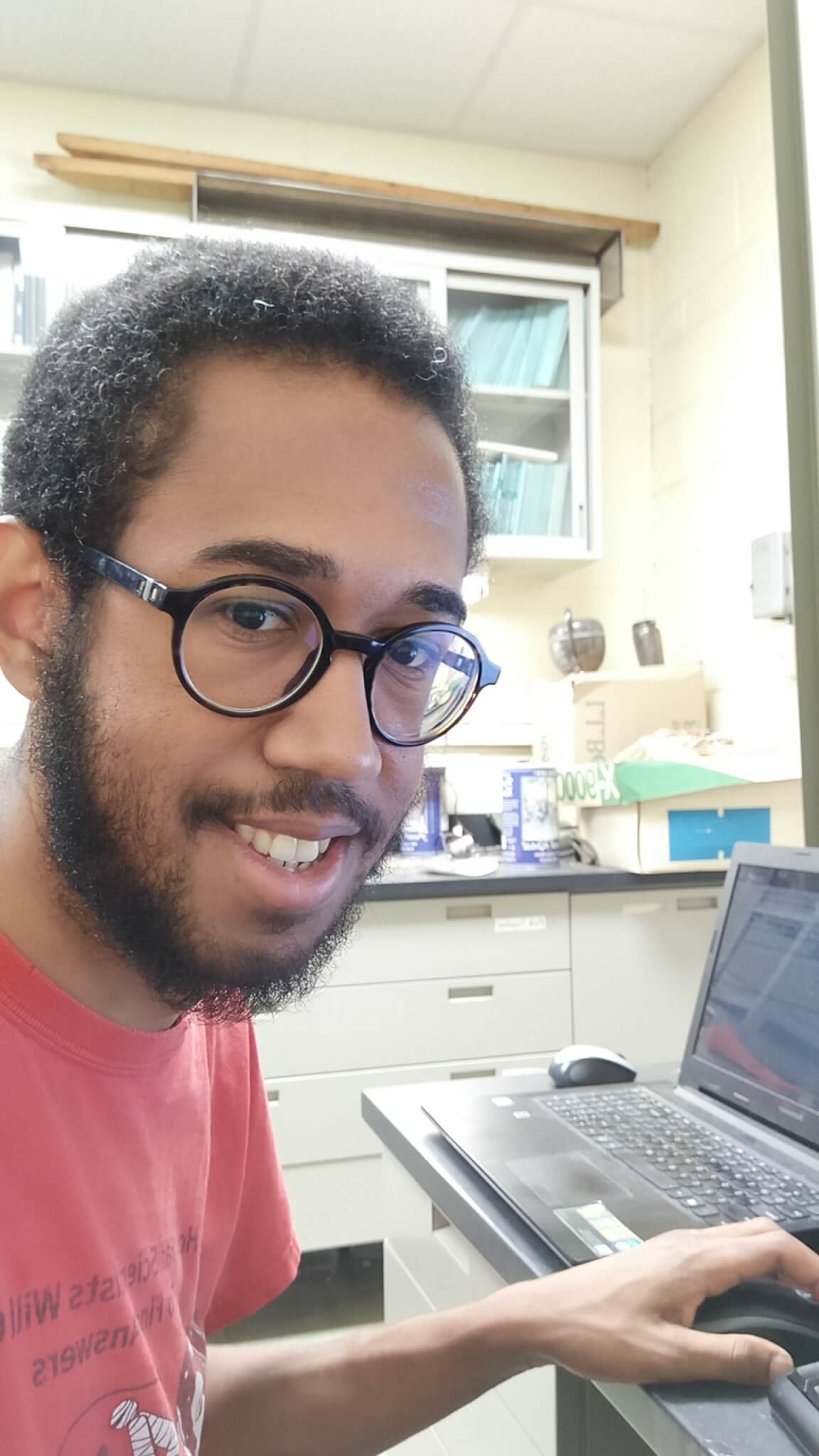 "In ecology, a lot of work is going out into nature, going into the field, and I know how hard it is if you have a physical disability of some kind," Halloway said. "I'll be trying to reach out to a variety of people with disabilities to show them what's possible. I feel an immense responsibility to use this as an opportunity."
Halloway will use his research funding to explore mutualism, a relationship between two organisms in which they both benefit. He's looking at the mycorrhizal fungi that live symbiotically with plant roots in soil. The fungi receive sugars and other carbon compounds from the plants, who trade in exchange for nitrogen, phosphorus and minerals from the fungi.
He'll study that in greenhouse experiments where he can change conditions to see how mutual relationships change. By modeling the interactions, he can then predict how forests or ecosystems might adapt under changing conditions.
"I want to understand the environmental and ecological conditions that lead to the evolution of these relationships," Halloway said.
The NSF describes its fellowship as "a very prestigious award that provides critical support at an early career stage" that went to around 100 awardees this year. Despite the rarity of the awards, Gord McNickle, an assistant professor of botany and plant pathology and whose lab Halloway works in, isn't surprised that Halloway received one, partly because he received the graduate student version of the award not too long ago.
"I wanted to say it's like lightning striking in the same place twice, but that's a random occurrence," McNickle said. "Abdel is brilliant. He didn't luck into these. He earned them. He's going to go places."