Summertime is an opportunity for undergraduate students to explore new settings and gain experience towards their prospective careers. In its fourth year, Purdue's College of Agriculture's Research and Extension Experiential Learning for Undergraduates (REEU) digital agriculture program has checked both these boxes for students from all over the country. 
Dennis Buckmaster, professor of agricultural and biological engineering and dean's fellow for digital agriculture, explains that the program offers the chance for nearly two dozen students from various universities to spend 10 weeks living on campus and participating in this digital bootcamp, where participants assist in various areas of research under the guidance of faculty members and graduate students.  
Through the program, students are taught and guided through the equivalent of approximately five credits of course work, teaching students advanced practice of Microsoft Excel, Python, Java and other computer programs. 
"They are taught each program pretty intensely over a span of two weeks each, which is about 30 hours of instruction on each software package. It is all very hands on with an emphasis on how it applies to agriculture," Buckmaster said. "This type of course work won't show up on a transcript, but it's absolutely something to put on a resume." 
REEU students hail from all over the country with different majors. Participating in the summer program allows them to see into a side of agriculture they may not have been exposed to previously. It also gives them a taste of what Purdue has to offer.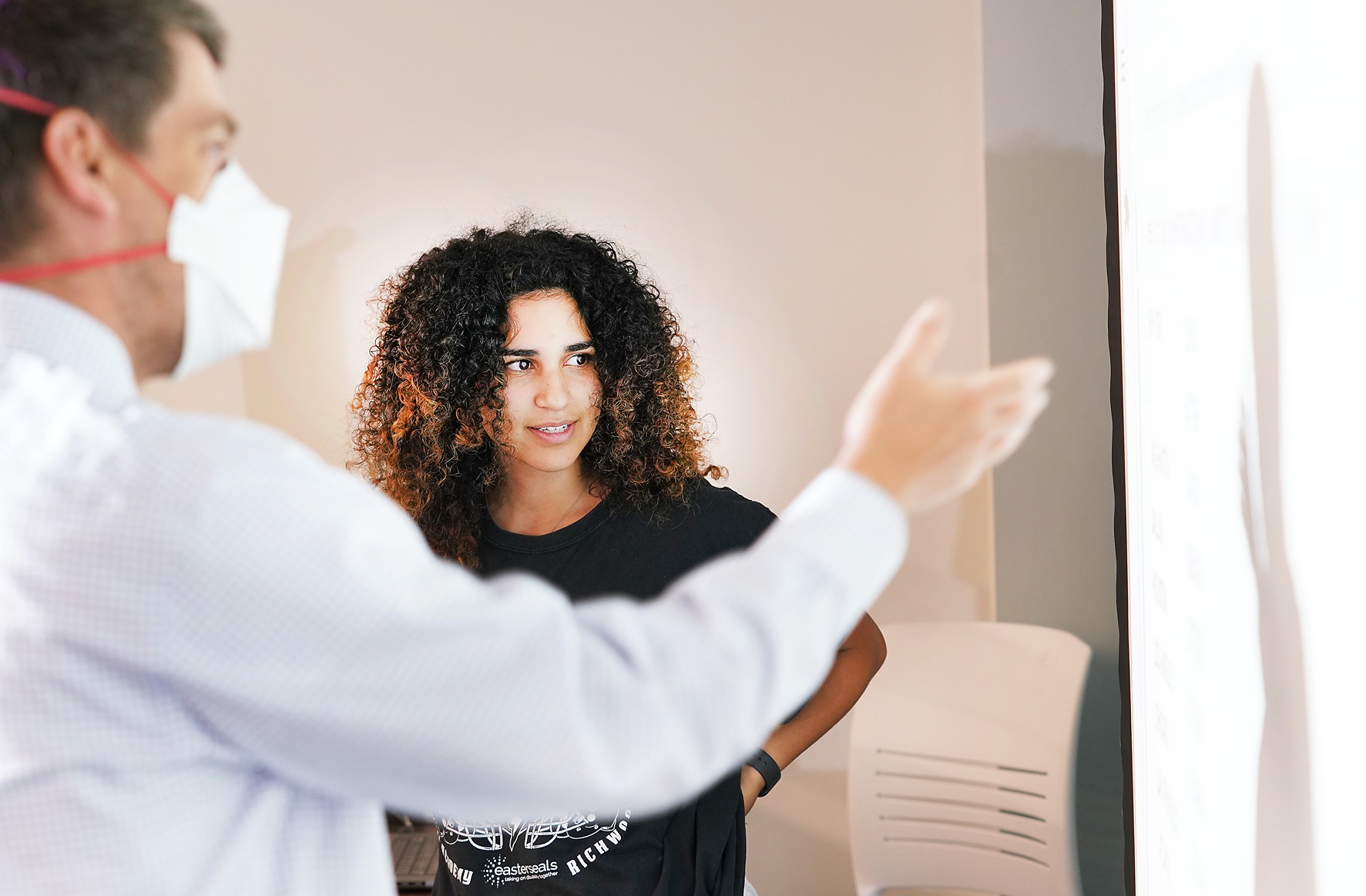 For Kyle Soonthornsima, a Purdue senior studying agriculture systems management and a participant in the 2021 REEU program, the hands-on experience he gained was critical to his professional growth. 
"It wasn't just that we were learning the specifics of different programs, but that we were getting handy tips and tricks that I don't know if I would have gained otherwise outside the program," Soonthornsima said. "The way they taught and helped us troubleshoot things was more like a mentorship than like taking a normal class." 
Born and raised in Louisiana, Soonthornsima said he had never really understood what agriculture was until he came to Purdue.  
Through mentorship while an Exploratory Studies student, he discovered the career he'd envisioned was waiting for him in the College of Agriculture. Working through the REEU program further confirmed that vision. 
"Working in agriculture has a lot of hands-on work that I really enjoy, but there is so much technology and so many digital aspects to it that I know ag will always be in the future. It's never going away," he said. "As soon as I was shown what agriculture had to offer, I knew it was something that I was really going to like doing for the rest of my life." 
Cory Tuinstra, a sophomore studying business analytics and a participant in the 2022 REEU program, said he also finds the future of agriculture appealing. 
"Buckmaster shines a light on ag business, kind of shows how agriculture is way harder than a lot of people realize. It's not just physically harder, but it's harder mentally than you might think," Tuinstra said. "Especially when it comes to things anyone may think are simple, like what is the optimal number of rows on a planter. There are hundreds of different variables that have to be taken into consideration just to successfully utilize that tractor-implement pair. Farmers are no different than CEOs. They are managing $10 million businesses." 
The friendships students form in the 10-week time span, as well as the potential changes in their academic trajectory, are some of the things Buckmaster said can't be measured. 
"Each year they find lifelong friends here," Buckmaster said. "So, I think part of the outcome of this is, yes, it is structured data science, but it has proven to be much more than just that. It's a bit of a recruitment tool as well for Purdue to get undergraduates thinking about Purdue as a graduate school for further research opportunities." 
Wrapping up the 10-week program, REEU students will participate in a mini-symposium open to internal and external stakeholders that offers students firsthand experiences at presenting their research and documentation of their program's work.