Archived Crop Budgets
Historical Crop Cost & Return Guides can be accessed in our archive, which date back to 2002.
2023 Crop Cost and Return Guide
January 2023 Estimates
The Purdue Crop Cost and Return Guide offers farmers a resource to project financials for the coming cropping year. These are the January 2023 crop budget estimations for 2023; prepared by Purdue faculty members Michael R. Langemeier, Department of Agricultural Economics; Shaun Castell, Dan Quinn, and Tony Vyn, Department of Agronomy; and Bill Johnson, Department of Botany and Plant Pathology, Purdue University.
**Find the companion spreadsheet tool to examine gross revenue, costs, and earnings for crop enterprises here. A user can evaluate up to three full-season crops, and the wheat double-crop soybean system. Gross revenue, cost, and net returns are evaluated on a per acre and per unit basis.  Breakeven prices to cover variable and total cost are computed for each crop.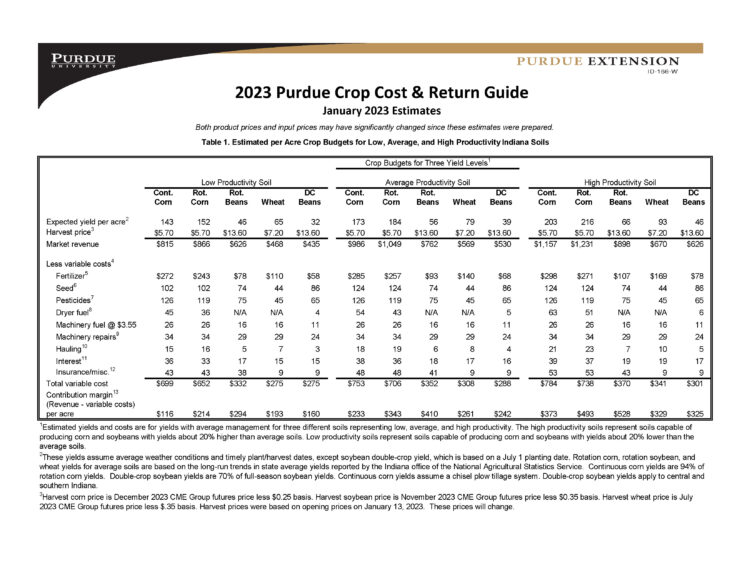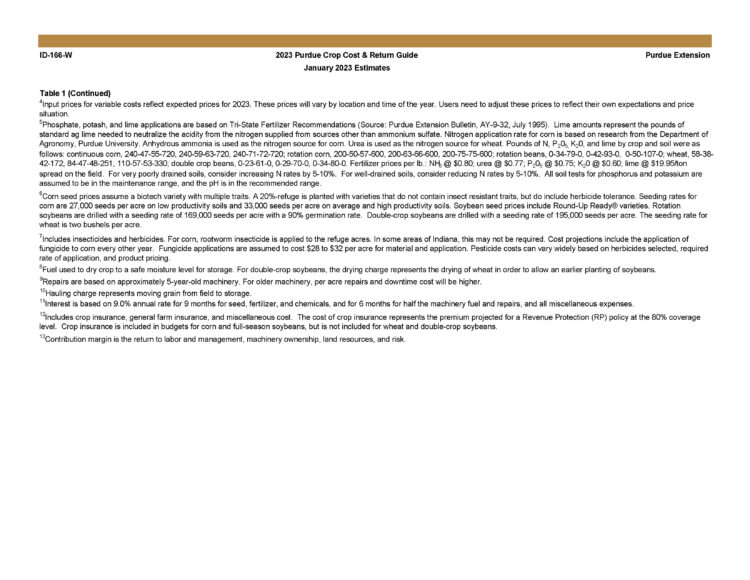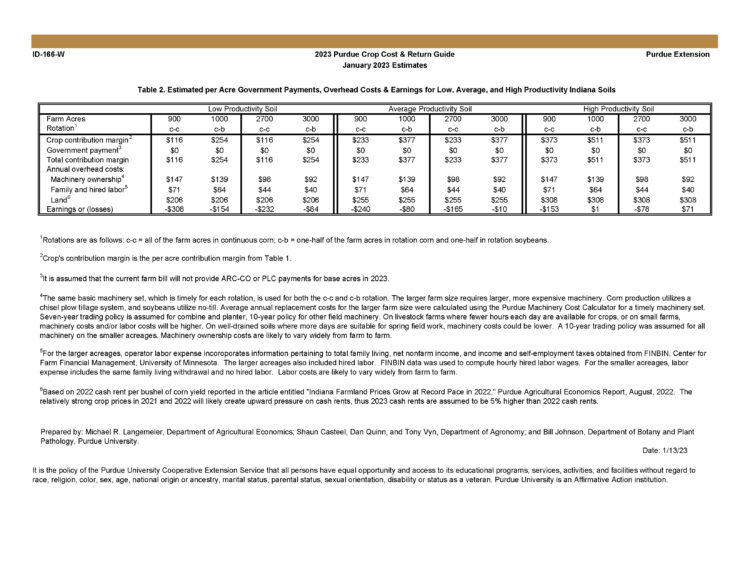 Where do you begin if you're looking to transfer your farm to the next generation? Before starting with a legal entity, it's important to come together and establish common goals and a direction for where you picture your operation moving in the future. Our Farming Together workshop will help you begin discussions to lead you to a successful transition.
Read More