Search our entire resource library
You're viewing a specific archive. Looking for something and want to search by keyword or just take a general look at ALL our resources? Click Search below!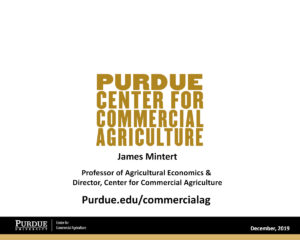 2019 Ag Policy Forum, hosted by the Indiana Soybean Alliance & Indiana Corn Growers Association in Noblesville, Indiana, presentation by James Mintert.
Read More