Search our entire resource library
You're viewing a specific archive. Looking for something and want to search by keyword or just take a general look at ALL our resources? Click Search below!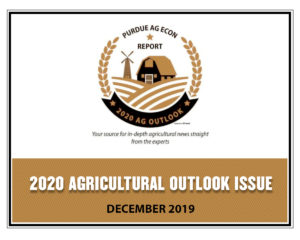 Welcome to our annual outlook issue of the Purdue Ag Econ Report (PAER), where we look back at last year and ahead at economic conditions for agriculture in 2020. This year we are diving into the following topics: the U.S. economy, trade conflict impacts, food prices, animal industries, corn & soybeans, and cash rents and land values.
Read More