Search our entire resource library
You're viewing a specific archive. Looking for something and want to search by keyword or just take a general look at ALL our resources? Click Search below!
General Farm Management & Strategy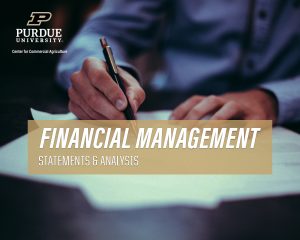 A series of financial management articles that examine financial statements and financial analysis. Articles in this series discuss the balance sheet, the income statement, the sources and uses of fund statements, a statement of owner's equity, and benchmarking. A case farm in west central Indiana is used to illustrate and describe these financial management statements and analysis.
Read More