Search our entire resource library
You're viewing a specific archive. Looking for something and want to search by keyword or just take a general look at ALL our resources? Click Search below!
General Farm Management & Strategy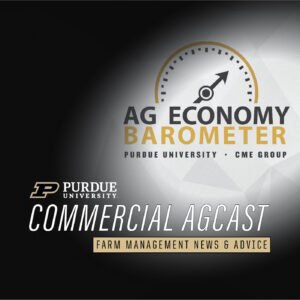 The April reading of the Ag Economy Barometer was 178, virtually unchanged from a month earlier when the index stood at 177 and just 5 points below its all-time high of 183, which was set back in October. Compared to March, however, there was a small change in producers' perspective on the ag economy as they became more optimistic about the future, while their appraisal of the current situation waned.
Read More