Search our entire resource library
You're viewing a specific archive. Looking for something and want to search by keyword or just take a general look at ALL our resources? Click Search below!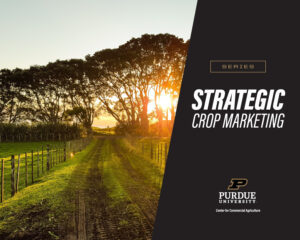 Purdue ag economists James Mintert and Nathanael Thompson recorded a series of short videos to help you improve your crop marketing skills. This series reviews the importance of understanding basis when marketing crops, using historical data to forecast basis, using storage hedging to your advantage, knowledge of historical returns, and seasonal patterns in corn futures prices to improve returns.
Read More