FORMER TEAM MEMBERS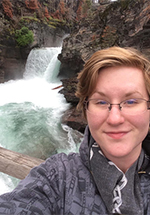 Diane Berg
Data Analyst
Diane Berg is a Data Analyst with the Ag Data Services team that works with the Departments of Botany and Plant Pathology and Agricultural Economics.  Her focus is on data stewardship, visualization, and analysis, and she has experience with machine learning techniques and scientific research. She works with faculty to overcome modern data challenges, such as effectively leveraging Purdue storage and data resources, drafting data management plans, and creating solutions for complex data pipelines.
DongWhoi Moon
Graduate Intern
DongWhoi (Leo) Moon is a graduate research assistant here at Agricultural Data Services (ADS). He is currently enrolled in the PhD program in the Department of Agricultural Economics here at Purdue, and has joined ADS in January, 2022. He primarily works with the Precision Dairy team in creating metadata and sparklyr/tidyverse R templates to streamline data quality control processes. His interests range from agricultural economics to data science.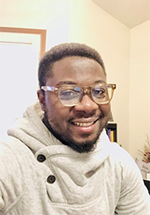 Akhere Olenloa
Graduate Intern
Akhere Olenloa is a Ph.D student at the Department of Agricultural and Biological Engineering with research interest in stored grain management and postharvest technologies. He is a graduate research assistant with Agriculture Data Services team. He provides assistance on data pre-processing, quality check, and also develop metadata and scripts. He works with faculty researchers, agricultural center superintendents and staffs of PACs and ACRE.