Food Science Senior Spotlight - Kristen Coates
Hometown: Warsaw, Indiana
Major: Food Science
What made your Purdue experience great?: The people I met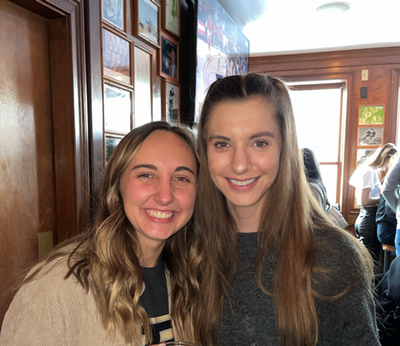 Favorite club/organization: Food Science Club!
Favorite spot on campus: Any of the coffee shops
Places you have been as a Purdue student: I participated in an R&D internship with Red Gold in Elwood, Indiana.
Favorite memory of your time at Purdue: I really enjoyed the Food Science dinner as freshman. It was a great way to get to know some of the students within my major and certainly have me a level of comfort as I began my first year of college.
Favorite class: FS 453 Food Chemistry - I love learning about the makeup and properties of food. This course definitely helped me in my product development internship as well.
Why did you choose Purdue Food Science?: I love food product development!
Favorite thing about Purdue Food Science and/or the College of Agriculture: The opportunities, and the wonderful faculty and students
Favorite professor and/or faculty mentor: Dr. Reddivari and Dr. Cho
What other activities or organizations did you participate in while at Purdue?: Here at Purdue, I worked as a research assistant (food chemistry), and I participated in Food Science Envoys and Food Science Club. Outside of my work at Purdue, I love to travel. During summer and winter breaks, my boyfriend and I traveled around the U.S. and beyond. The photo below was taken in Tahiti!
Future plans after graduation: I have secured a position with Edlong as an Associate Food Scientist in Elk Grove Village, Illinois. 
Long-term career goals: To develop products that make it to retail! I would like to work my way up to become a product development manager as well.
Advice for underclassmen: Don't give up and take advantage of all of the opportunities available within Food Science!
Biggest takeaway from your time at Purdue: I have learned so much about food science, about myself, and much more. I realized my capabilities and met the most wonderful people both in and out of my major.
Here is a bonus photo of my Purdue pup, Zoey!