Food Science Senior Spotlight - Madison Mehringer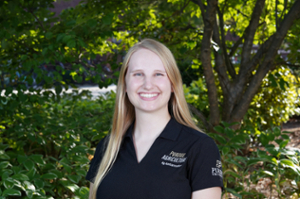 Hometown: Brownsburg, Indiana
Major: Food Science
Minors: Fermentation Sciences, Horticulture
What made your Purdue experience great?: Meeting all of my friends and belonging to such a supportive and inclusive major.
Favorite club/organization: Food Entrepreneurship and Manufacturing Institute (FEMI)
Favorite Purdue event: Ag Week
Favorite spot on campus: The Jules Janick Horticulture Garden
Favorite memory of your time at Purdue: Going to football games with my friends and experiencing all of the Purdue student spirit during the games!
Favorite Purdue Tradition: Going to see the Christmas tree lighting at the Purdue Memorial Union
Places you have been as a Purdue student: I have experienced three internships with Red Gold, Newly Weds Foods, and Land O' Lakes. I also went on two study abroad trips, one to Italy and one to Greece!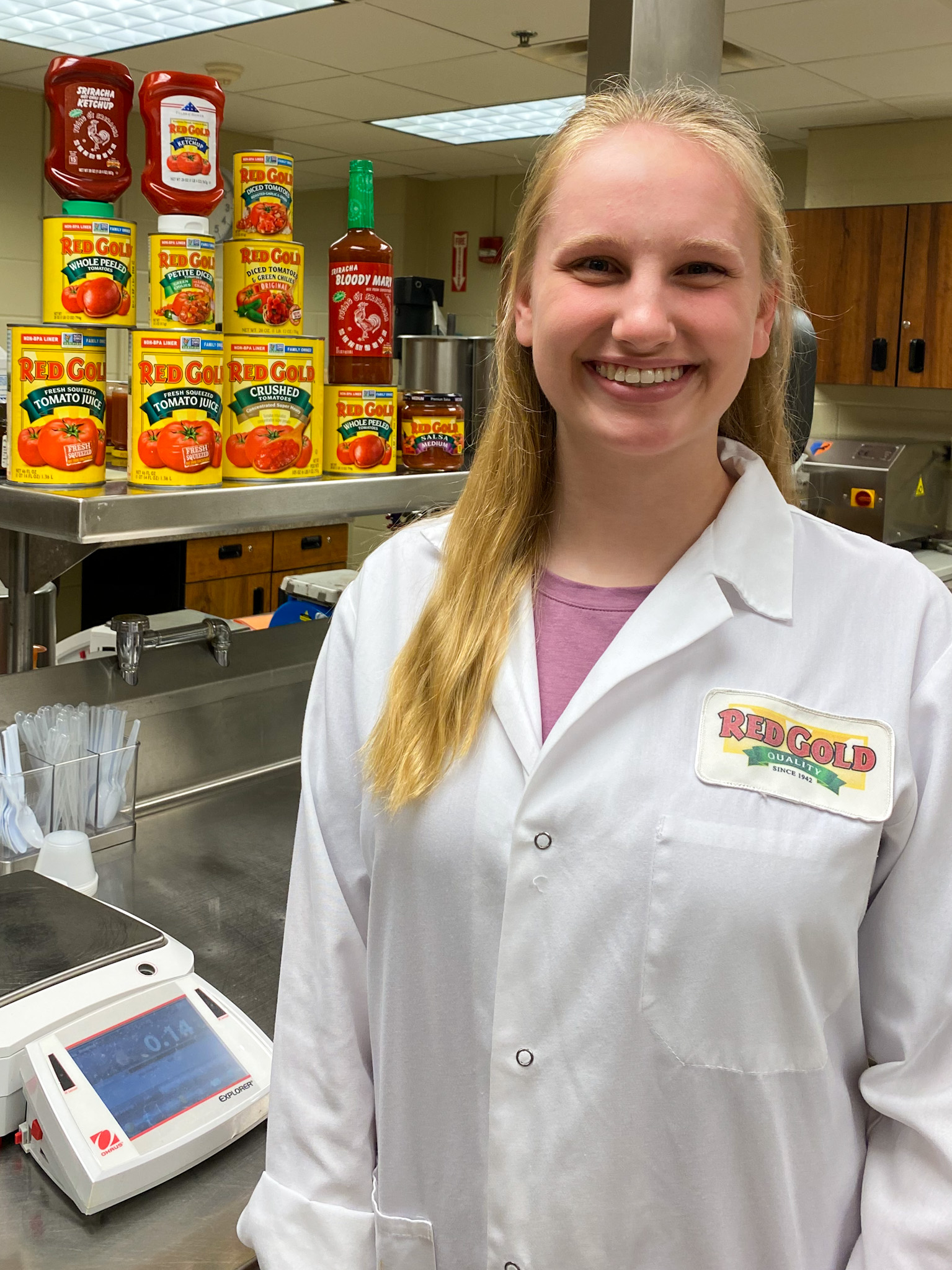 Favorite thing about Purdue Food Science and/or the College of Agriculture: The staff and professors have never treated me like a number, but rather as a unique individual and everyone wants to get to know me and my aspirations, which makes Food Science and the College of Agriculture feel very welcoming and inclusive.
Favorite professor and/or faculty mentor: Dr. Young-Hee Cho
Favorite class: HORT 270 - Floral Design and Interior Plant Management was my favorite class because it was a wonderful brain break among my heavy science-based classes and allowed me to explore my creative side.
What other activities or organizations did you participate in while at Purdue?: I am involved in the Food Science Club, Fermentation Science Club, College of Agriculture Ambassadors, Food Science Envoys and Purdue Horticultural Society. I also work in the Sensory Evaluation Lab and in the Food Entrepreneurship and Manufacturing Institute (FEMI).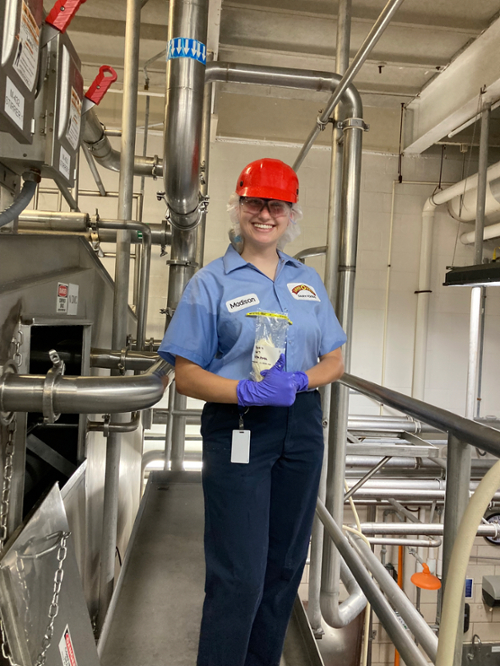 Biggest accomplishments at Purdue: Assisting in the founding of the Food Entrepreneurship and Manufacturing Institute (FEMI)
Future plans after graduation: I will continue working for FEMI full time as the Business Development Administrator!
Advice for underclassmen: Everyone always says your opportunities are endless in college. When I came to Purdue, I realized that this was not just a cliché, but rather the truth. If you are willing to put yourself out there and go after your dreams and goals, your opportunities to get there truly are limitless. Go for it!