Food Science Senior Spotlight - Ishani Roychowdhury
Hometown: Minneapolis, MN
Major: Food Science
Minor: Spanish
Why did you choose Purdue Food Science?: I chose Purdue Food Science because of the welcoming faculty members and the plethora of career opportunities a Purdue degree would give me.
Favorite Purdue Tradition: The fountain run!
What made your Purdue experience great?: The people. I was scared to come to Purdue because it was pretty far from home. But between my food science cohort and friends I made in other classes, this place felt like home after a while.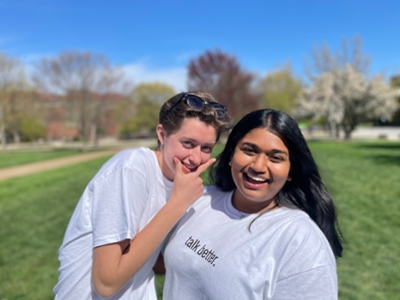 Favorite club/organization: The Political Discourse Club
Favorite Purdue event: Thanksgiving meal at the dining courts before Thanksgiving break
Favorite spot on campus: The Lawson Terrace during the warmer months
Favorite memory of your time at Purdue: Rushing the field after our football team defeated Michigan State!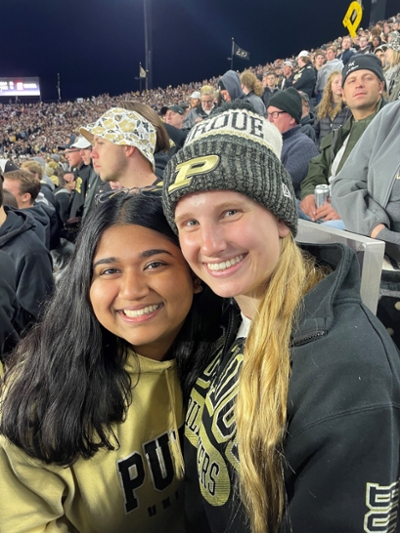 Places you have been as a Purdue student: I've had internships in Minnesota, New Jersey and New York. Minnesota internship- The National Food Lab Sensory Testing. New Jersey- Ingredion, Sensory Science Intern. New York- PepsiCo, R&D Food Science Intern
Favorite thing about Purdue Food Science and/or the College of Agriculture: The faculty members are some of the most helpful, kind people.
Favorite professor and/or faculty mentor: Dr. Cho, Dr. Jones, and Dr. Applegate
Biggest accomplishments at Purdue: Vice President of the Political Discourse Club, 3 internships, 2.5 years of research and one research poster
Future plans after graduation: Heading to New York for a full time position with PepsiCo!
Long-term career goals: I would love to have my own line of food products that cater to people with health issues or allergies.
Advice for underclassmen: Be all in. Open new doors and walk through them confidently. College is what you make of it!