Food Science Senior Spotlight - Lauren Decker
Hometown: Muncie, Indiana
Major: Food Science
Minors: Animal Science; Pet Food Processing
Why did you choose Purdue Food Science?: I wanted to have an interactive, hands-on science major that would provide lots of different job options.
What made your Purdue experience great?: The people I was around and the opportunities I have been given while at Purdue have made it great!
Places you have been as a Purdue student: Minneapolis, Minnesota, for a summer internship with Cargill
Favorite Purdue event: Purdue Men's Basketball games
Favorite club/organization: Twin Pines Cooperative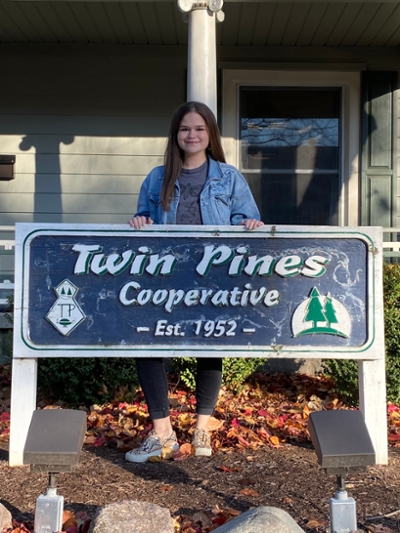 What other activities or organizations did you participate in while at Purdue?: I am a student worker at the Purdue Food Science Pilot Plant.
Favorite thing about Purdue Food Science and/or the College or Agriculture: The close knit, small class sizes, and the opportunities and services provided within the college.
Favorite memory of your time at Purdue: Storming the field after Purdue Football beat Michigan State
Biggest accomplishments at Purdue: My biggest accomplishment so far has been becoming the President of Twin Pines Cooperative. However, another great Purdue accomplishment come when I graduate in May!
Future plans after graduation: I am moving to Minnesota to work at Cargill as a Protein Business Operations and Supply Chain Associate.