Food Science Senior Spotlight - Zach Hoag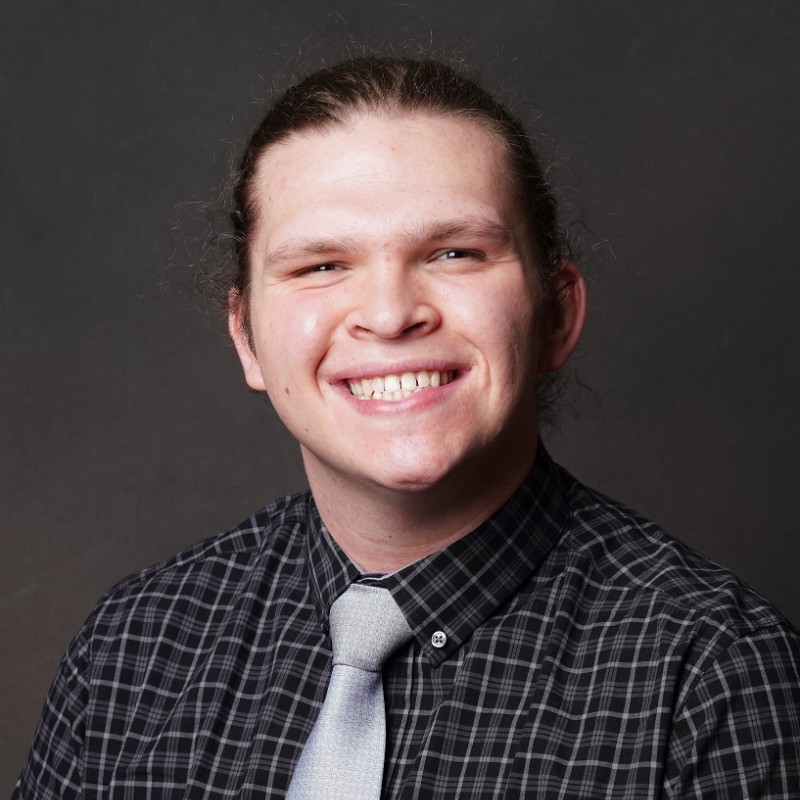 Hometown: Caldwell, Idaho
Major: Food Science
Minor: Fermentation
Why did you choose Purdue Food Science?: In high school, I had always planned to go to Culinary School, until I found Food Science. It combined my passion for food and my love of STEM together into a field I could see myself having a career in. Purdue has one of the best Agriculture Colleges, as well as one of the best Food Science programs. The reason why I ultimately chose Purdue as the school for me is because it felt like home when I visited it. Purdue also helped me financially as an out-of-state student to afford the amazing opportunity to attend this university.
Favorite Purdue Tradition: Drinking from the lion fountain before exams
What made your Purdue experience great?: My experience was so great because I was lucky enough to find a major that I was truly passionate about. I knew the goal that I was pursuing was right for me, and it made all the ups and downs of college so worth it!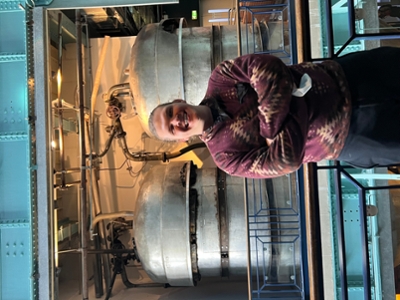 Favorite club/organization: Fermentation Club
Favorite Purdue event: Football Games
Favorite spot on campus: ABE Building
Favorite memory of your time at Purdue: The first annual Pickle Night with Fermentation Club!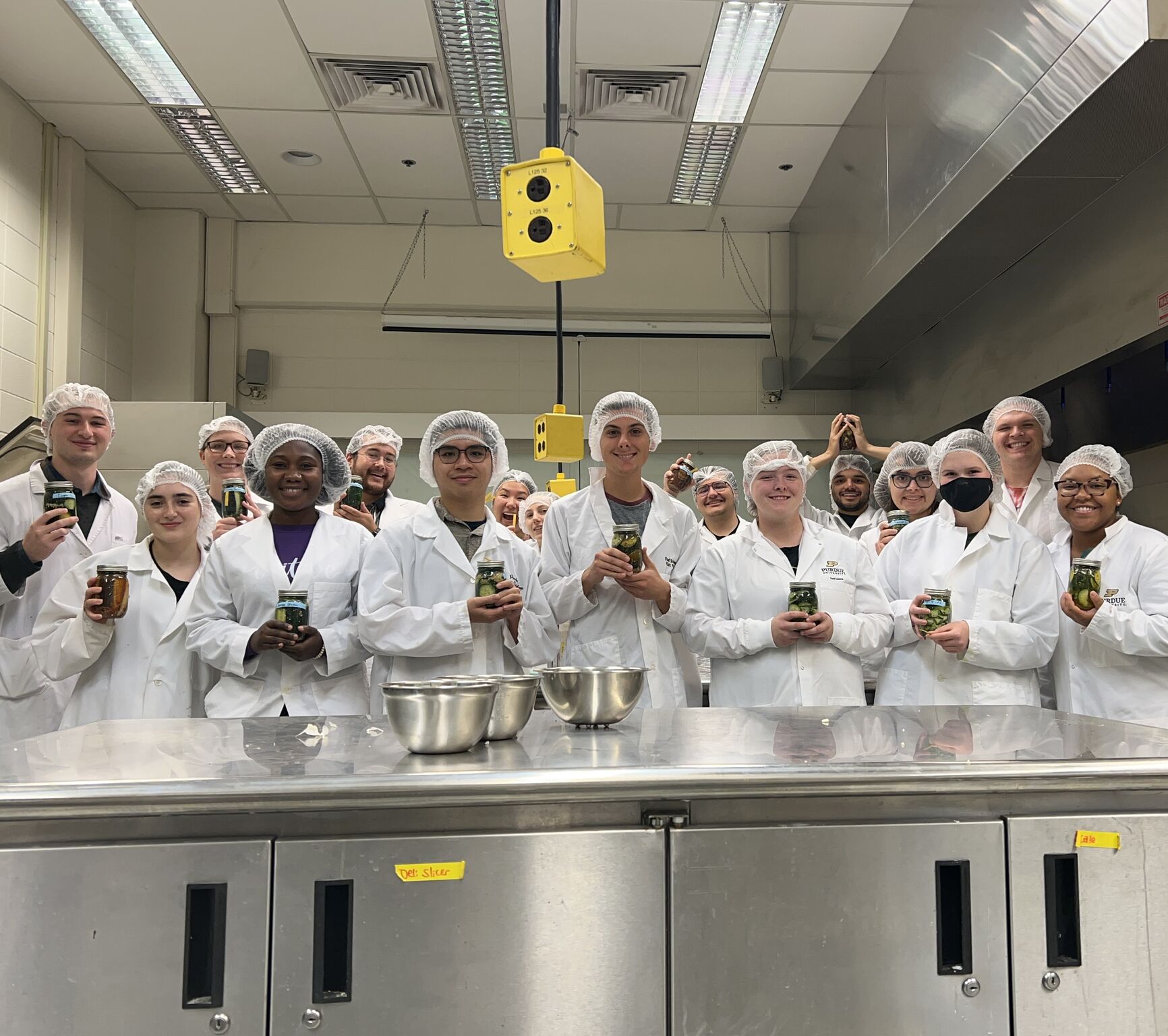 What other activities or organizations did you participate in while at Purdue?: Last semester, I also joined the Food Entrepreneurial and Manufacturing Institute here in the Food Science department as a Student Contributor. This opportunity has allowed me to gain hands on product development skills, as well as experience working with processing equipment such as a retort. I have been a student, a Team Leader, and a Team Supervisor within Boiler Gold Rush, and I really enjoyed my experience. It helped me form a community on campus, as well as help new students transition to campus life. I joined an Institute of Food Technologist's Student Association (IFTSA) Mars Product Development Team through my department, where I was able to develop applied product development skills, as well as make more connection with my Food Science peers. I have also participated in the Food Science Club, as well as other positions within IFTSA. Last year I created the Fermentation Club here at Purdue.
Places you have been as a Purdue student: In the summer of 2021, I was a Quality Assurance Intern with Conagra Brands at their Birds Eye facility in Darien, WI. This experience was so beneficial because it helped me conceptualize what my future might look like and really added passion for me to my studies afterwards. It was fantastic to apply my Food Science knowledge in a plant environment, learning a whole lot along the way. I also had an internship as a Research and Development Intern for Pepsico in Plano, TX, this last summer, and I have received a full time offer to join them as an Associate Food Scientist after graduation. I have loved learning more about Food Science through these roles. I have also been on a Spring Break study abroad to Ireland, and it was a great experience to make friends and experience agriculture in another country. It was also my first time being out of the country!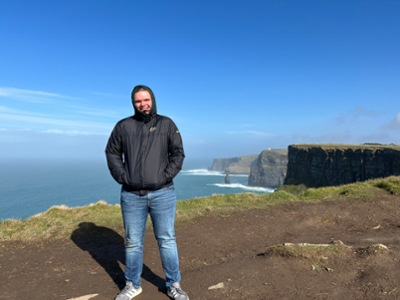 Future plans after graduation: Job with PepsiCo Foods R&D as an Associate R&D Food Scientist
Advice for underclassmen: Hard work is the most important tool you can have in college.