Graduate Student Profile - Gurpreet Kaur Chaggar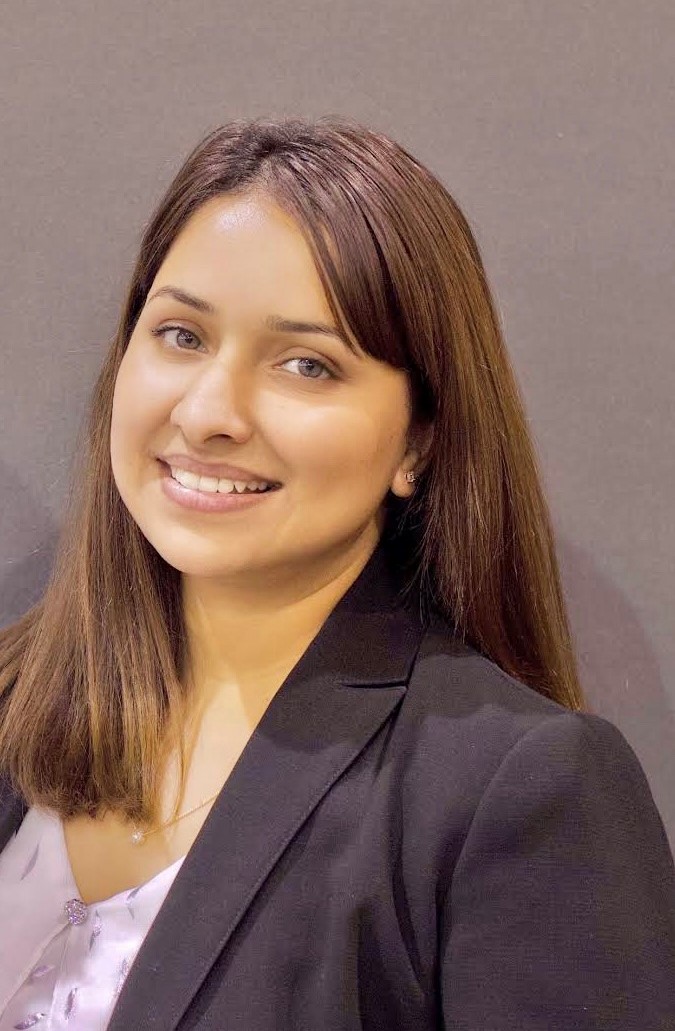 Gurpreet Kaur Chaggar successfully defended her Ph.D. dissertation on February 21, 2023. Gurpreet is originally from  Ludhiana, Punjab, India. Prior to coming to Purdue, she obtained her Bachelor's of Science in Medical from Panjab University in Chandigarh, India, and her Master's of Science in Biochemistry from Punjab Agricultural University in Punjab, India.
Gurpreet's dissertation was entitled, "Listeria monocytogenes in deli meats and in dry biofilms with Pseudomonas aeruginosa and Salmonella enterica and enhancing food safety research opportunities for minority serving institutions." Unsafe food can lead to malnutrition, food insecurity, and a major barrier to global food trade. While foodborne pathogens and spoilage organisms can spread through food, they can also be transmitted through agricultural and food processing environments. In her research., Gurpreet worked on diverse projects with different objectives. However, all projects aimed to create awareness, validate current food safety strategies, suggest strategic interventions, and engage experts and professionals in promoting food safety research program portfolios. One of these research projects  focused on testing the efficacy of a natural antimicrobial (celery powder) against Listeria monocytogenes in deli meats under refrigerated and abuse temperature conditions to compare its efficacy to synthetic antimicrobials in retaining antimicrobial characteristics. In a second project, Gurpreet developed in vitro mono and mixed culture dry surface biofilm models of Listeria monocytogenes, Salmonella enterica, and Pseudomonas aeruginosa and tested current sanitation practices used by low-moisture food processing facilities against these models. In her third project, Gurpreet reported the request for application (RFA) process to engage participation of Minority Serving Institutions in food safety research. This RFA is first of its kind, launched by Feed the Future Innovation Lab for Food Safety (FSIL) and co-managed by Purdue and Cornell Universities, funded $10MM by USAID.
Gurpreet's mentor was Dr. Haley Oliver. Other members of her gradate committee included Dr. Amanda Deering, Dr. Robert Pruitt, and Dr. Paul Ebner.
Gurpreet was drawn to Purdue Food Science for her graduate degree for a couple of reasons, stating, "Purdue Food Science is one of the top 10 programs in the field of food science in the U.S. Specifically, I was interested in getting a PhD in food safety and microbiology. My PhD advisor, Dr. Haley Oliver is a renowned professor with intensive experience in food safety and international food safety capacity building programs. She was one the biggest inspirations for joining Purdue Food Science to pursue my PhD degree."
Gurpreet adamantly recommends Purdue Food Science to prospective graduate students. "Purdue Food Science provides excellent opportunities to graduate students to reach academic excellence. All faculty members working in different areas are highly qualified and have a track record of great fundamental and applied research globally. In addition, the department provides an excellent environment and resources for both domestic and international students to engage in professional development and co-curricular activities needed for their holistic growth. The administrative staff is very helpful and makes graduate life easy and well-planned for new students."
Gurpreet is heavily involved in several professional clubs and organizations including North American Colleges and Teachers of Agriculture (NACTA), Cereals and Grains Association, Phi Tau Sigma Society, International Association for Food Protection (IAFP), Food Science Graduate Student Association, and All India Agricultural Students Association. In addition to her organizational involvement, Gurpreet has received several acolades during her time at Purdue Food Science, including:
J. Liska Outstanding Teaching Assistant Award, Purdue Food Science, 2022 
Ron Schmidt Student Travel Award, 3A-SSI, 2022 
Selected Ph.D. Presenter, North American Colleges, and Teachers of Agriculture (NACTA), 2022

Topic, "Integrating professional development and experiential learning into a first-year food science course"

Graduate Student Organization Grant Allocation (GSOGA) Award
Department Nominee for 2022 College of Agriculture Graduate Student Excellence in Teaching Award
Selected researcher at 3rd Annual Indiana Science Communication Day, State Capitol, Indianapolis, 2022
Third prize Product Development Competition, Cereal and Grains Association, 2021
Student Participation Award, 3-A SSI, 2021
Elect student member, Phi Tau Sigma Honorary society of Food Science & Technology, 2021
After graduation, Gurpreet plans to work as a post-doctorate with Dr. Haley Oliver on a program focusing on food safety gap analysis and developing food safety material for livestock market actors to enhance dairy and meat production and processing capacity. This project is funded by U.S. Agency for International Development (USAID) under Feed the Future Bangladesh Livestock and Nutrition Activity.