Graduate Student Profile - Monique Mi Song Chung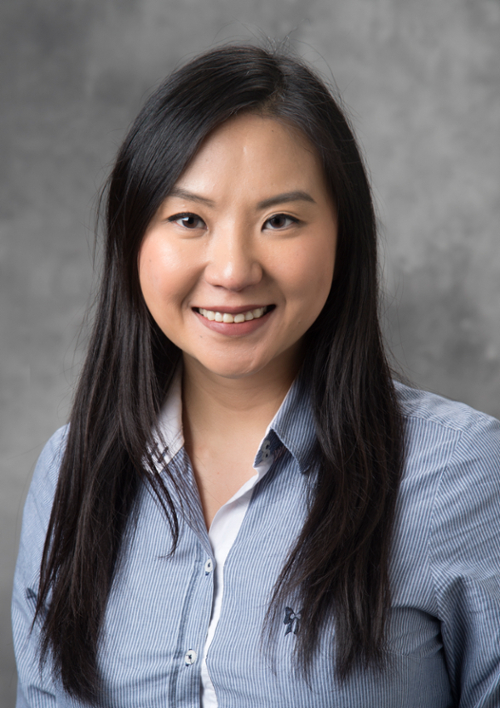 Monique Mi Song Chung successfully defended her Ph.D. dissertation on November 21, 2022. Monique is originally from São Paulo, Brazil. She obtained her Bachelor's of Food Engineering and Masters in Materials Science and Engineering from the University of São Paulo, Brazil.
Monique's dissertation was entitled, "Development of Novel Cleaning-In-Place Operations for Food Processing Equipment Using Microbubbles." On manufacturing lines in the food industry, cleaning is often performed by cleaning-in-place (CIP) operations. Although CIP can ensure uniform cleaning of equipment, lower costs associated with labor and plant downtime, it consumes large amounts of energy, chemicals and water and thus affects the environmental sustainability. Microbubbles (MBs) are very small gas bubbles that feature hydrophobic liquid-gas interface, allowing hydrophobic and amphipathic substances to attach to and spread on bubble surfaces. The objective of Monique's research was to develop a novel CIP operation with the incorporation of MBs for cleaning of food processing equipment. Rinsing with MB-incorporated water noticeably enhanced milk deposit removal; adding MBs into alkaline wash increased the membrane flux recovery from microfiltration of oil emulsion; and MB-assisted CIP showed an increased cleaning efficiency from conventional CIP on pilot scale milk ultrafiltration.
Overall, Monique's research demonstrates the effectiveness of MBs in cleaning of different types of food deposits and provides groundwork knowledge of MB incorporation into CIP operations for different food processing equipment. The results are expected to guide the scale-up of MB-assisted CIP processes that can reduce the water and chemical usage in food manufacturing sectors, ultimately improving both economic and environmental sustainability of the food industry.
Monique's mentor was Dr. Jen-Yi Huang. Other members of her graduate committee included Dr. Dharmendra Mishra, Dr. Carlos Corvalan, and Dr. Osvaldo Campanella.
There are a couple of reasons why Monique chose Purdue Food Science as the institution where she would continue her education. "I chose Purdue University for my Ph.D. degree because it has an established and well recognized Food Science program, and a campus that features state of the art analytical capabilities. I also appreciate Purdue's innovative and welcoming environment." Monique also recommends Purdue Food Science to prospective graduate students, stating, "The Purdue Food Science graduate program is very welcoming, and you will feel as part of a community. Your activities outside of your research and friendships will build your family and experiences during your time at Purdue."
Outside of the classroom and laboratory, Monique was a member of the IFTSA College Bowl team (2019, 2020), and she served as the secretary of the Food Science Graduate Student Association (2021).
After graduation, Monique plans to work as a Food Safety and Quality Associate for General Mills in Wellson, Ohio. Congratulations, Monique! We wish you all the best!