This past November, Jeff Dukes and Jonathon Day took turns returning phone calls. Reporters from all over Indiana - and some in Illinois and Kentucky - wanted to know what tourism in the state would look like over the coming decades as climate changes.
Dukes, director of the Purdue Climate Change Research Center, talked to newspaper and radio reporters about warming winters that would make ice fishing, skiing, and other cold-weather activities less viable here. Day, an associate professor of hospitality and tourism management, greeted commuters on WBEZ, Chicago's NPR station, with information on flooding, heat waves, and storms that may impact beach days at Indiana Dunes.
A month earlier, it was Tomas Höök's turn to discuss aquatic ecosystems and the loss of native fish populations. Before that, researchers laid out the scenarios for forests, human health, urban green spaces, and agriculture.
It's a diverse set of topics, but Dukes, Day, Höök, and dozens of other researchers around the state who make up the Indiana Climate Change Impacts Assessment team are driving home the same message: Indiana's climate is changing, and it will make a difference in your life if it hasn't already.
"Climate change isn't just something that is happening somewhere else or far into the future. We're seeing and feeling its effects already in many aspects of our lives," said Dukes, Purdue's Belcher Chair for Environmental Sustainability and leader of the IN CCIA team. "We all need to breathe the air, eat food and live in our environment. As our climate continues to change, we need to know what to expect. These reports present the best information we have available about where our climate has come from and where it is headed, and they look at what those changes mean for us. The reports are designed to help us make decisions today that minimize our problems in the short- and long-term future, and that help us capitalize on any opportunities."
Purdue is leading the IN CCIA effort with collaboration from more than 100 experts from dozens of university and stakeholder groups all over the state. The 10 reports - seven of which have already been released - use local climate observations from the last century to sharpen projections from 10 models about what Indiana's climate will be like in the 2020s, 2050s, and 2080s.
"Climate scientists from right here in Indiana are using new approaches to fine-tune future climate projections so they're more useful to Hoosiers," said Melissa Widhalm, IN CCIA coordinator and operations manager at the PCCRC. "The IN CCIA gives us an up-close look at past and future changes in our weather patterns, which can be different in northern Indiana compared to southern Indiana, or in spring compared to summer."
Researchers can then use predictions about temperature, precipitation and seasonal shifts, for example, to determine implications for agricultural production or how rising air pollution may affect those with respiratory problems. Their results are published in peer-reviewed journals and then translated into non-technical summaries that lay out the findings for the general public and journalists.
The IN CCIA's slogan, "Putting global change into local perspective" perfectly sums up the team's goal.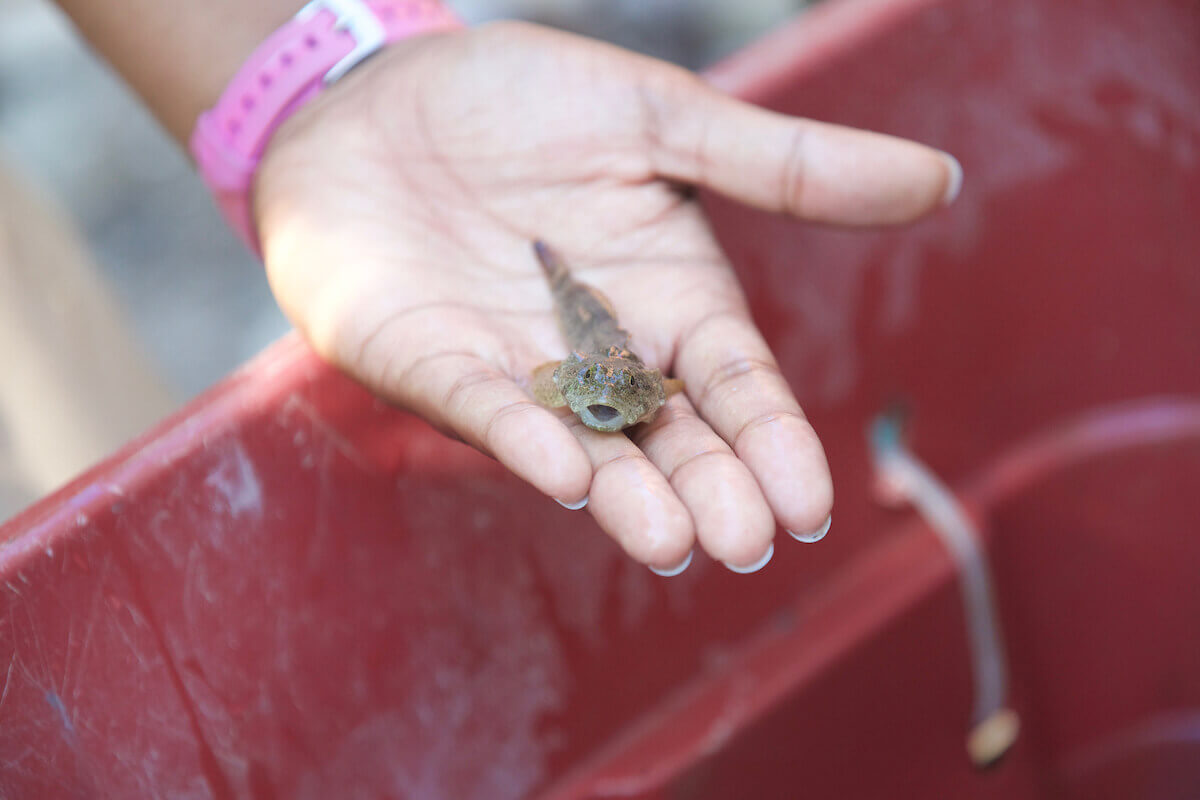 Farmers should know that without significant advances in heat- and drought-tolerant plant varieties, continued warming and wetter springs will sharply reduce their corn, soybean, and wheat yields.
Business owners who take advantage of the outdoors should expect extreme heat in the heart of summer tourism season to keep people indoors or at home more often.
Anglers should know that rising water temperatures and increased algal blooms might cause serious declines in cold- and cool-water fish populations.
Everyone should know that air quality will diminish as temperatures rise. Respiratory illnesses will increase, and children and the elderly will be at more risk from extreme temperatures.
"When we talk about melting polar ice caps or rising sea levels, those things sound so far away because they are," Dukes said. "But there will also be changes here. They're already happening. We hope that these reports make that clear.
"It's not about painting a bleak picture," Dukes added. "It's about using the knowledge we have to understand how we're changing our environment and what we can expect. The best-case scenario is that we work to slow or stop the damage we're causing and that we identify and prepare for the changes that can no longer be avoided."
Photos by Tom Campbell