With her academic career approaching the 25-year milestone, Colleen Brady is being honored as a 2023 Equine Science Society (ESS) Fellow. She will celebrate the prestigious award during the annual ESS Banquet on June 9. 
Brady, professor of agricultural sciences education and communication and horse Purdue Extension specialist, began her career in 1999 primarily specializing in horse programs for youth participants. That programming has expanded in the last 10 years to include adult audiences. She has also focused on the use of digital technology to enhance the educational experience. Brady's research focuses on decision making in equine care from horse owners' perspective, analyzing their knowledge and understanding of important factors contributing to the horse's well-being.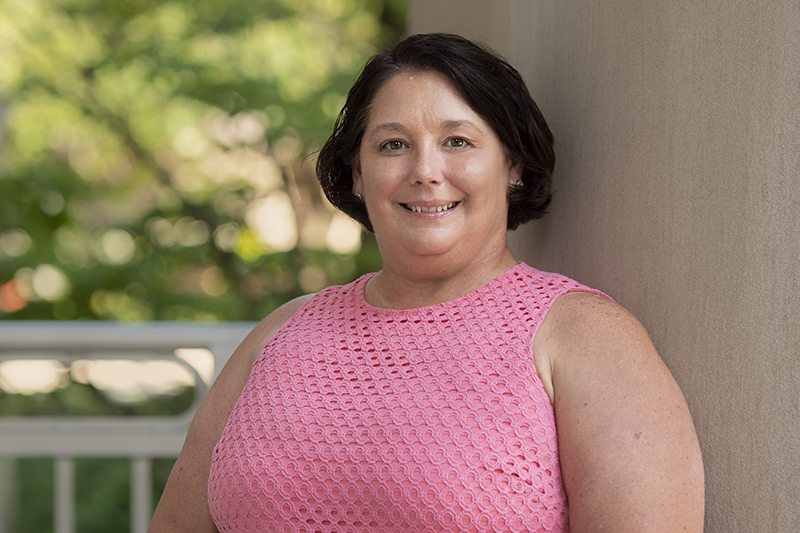 Brady explains that her interest in horses grew from being around her mother's horses growing up in rural Wisconsin and having her mother's support to continue her interest and education focusing on the majestic mammals.  
With the birth of a National Horse Extension network in the early 2000's, Brady hit the ground running with digital technology, a goal she immediately tackled. 
Krishona Martinson, professor of equine science at the University of Minnesota and leader of the Minnesota Extension Horse Program, said in her ESS nomination letter that Brady is a sought-after expert in the creation of educational horse content, especially for adult learners. 
"I strongly believe she is one of the most engaging and creative educators I know," Martinson said. "She has been an industry leader in online course development and instruction for years. When most university faculty members were using recorded power points to anchor fledging online courses, Dr. Brady was using interactive programs and activities to engage adult learners." 
Brady's service to the equine industry throughout her 25-year career, Martinson said, clearly shows her worthy of the ESS Fellowship award. 
"She has established herself as an exceptional teacher, extension specialist, and researcher who has contributed significantly to the science of animal well-being, curriculum development and youth education" she said. "She is a sough-after collaborator and educator and has earned her reputation as a strong leader, effective communicator, reliable team member and early adopter of technology." 
Being selected as an ESS Fellow holds deep meaning to Brady. 
"It's a big deal; to have all this recognition from your colleagues is pretty special," Brady said. "We are a fairly small group of educators around the nation, so knowing your contributions are appreciated and valued by the people who know best is just such a great feeling."