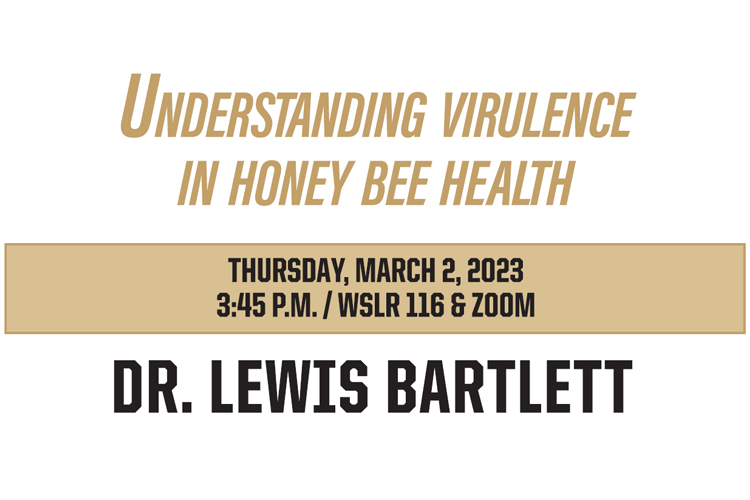 DEPT OF ENTOMOLOGY SEMINAR | DR. LEWIS BARTLETT
DR. LEWIS BARTLETT
Purdue University
MARCH 2, 2023 | WSLR 116 & Zoom | 3:45-5:00 P.M.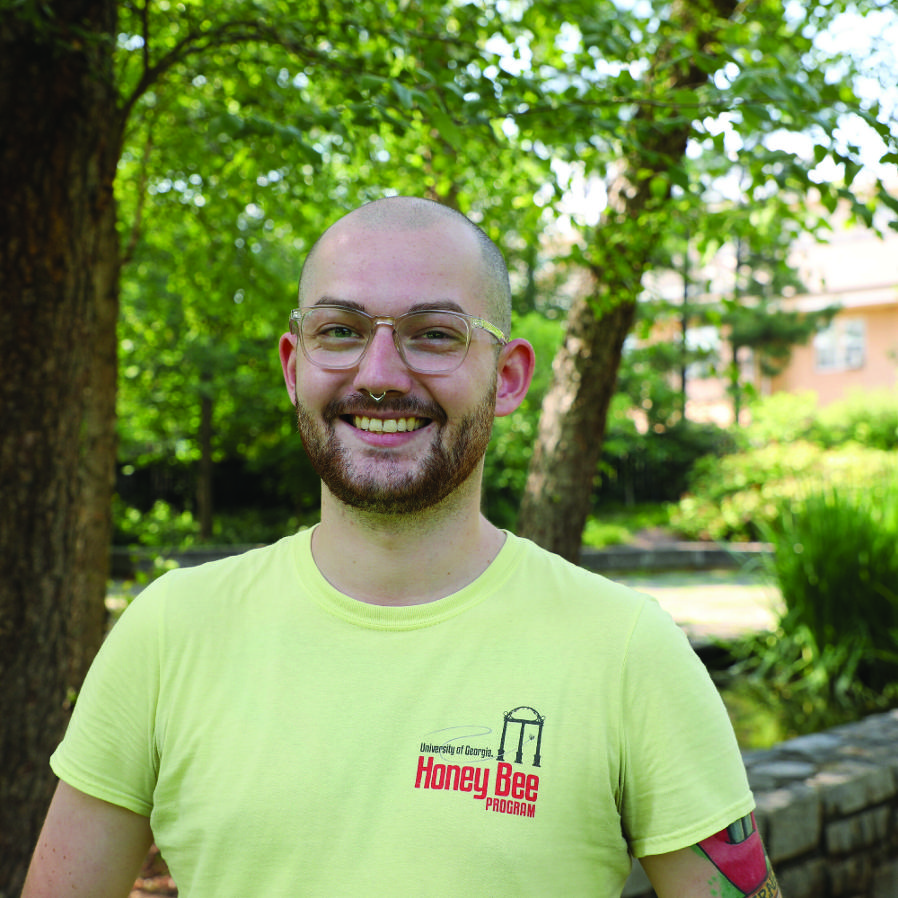 'Darwinian beekeeping' is a popular topic in U.S. apiculture, with many beekeepers engaging seriously with trait-breeding & evolutionary approaches to reducing the damage done by parasites in their livestock. Whilst an important goal, evolutionary beekeeping has not yet been comprehensively framed in the context of EEID (evolution and ecology of infectious disease) theory. Further, we still have little thorough understanding of the evolutionary and ecological landscape honeybee parasites find themselves in, and what selective pressures they are under. Here, I'll review some of what we already know, what we expect, and current through future directions of my work examining what forces shape the virulence of pathogens and parasites in this agroecological system. We'll range from genetic heterogeneity and the breeding of different honey bee stock, to the interactive effects of agrochemical exposure
and forage quality, through the manifestation of pernicious syndemics, where the overlap of certain parasites renders honey bees even more vulnerable to severe infection and infestation.