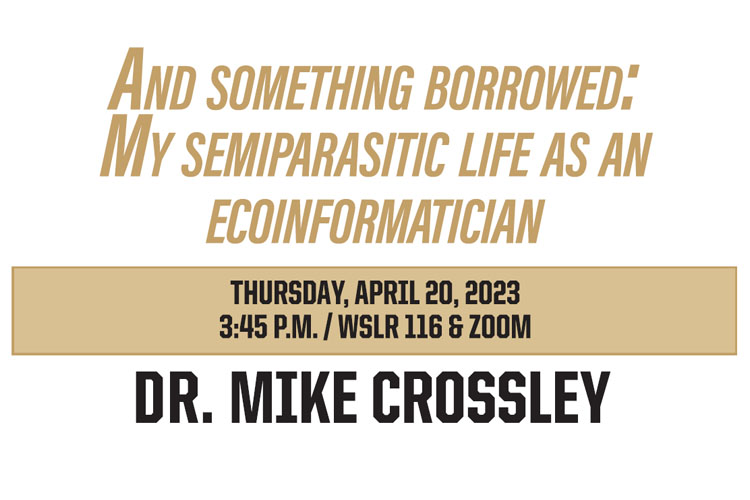 DEPT OF ENTOMOLOGY SEMINAR | DR. MIKE CROSSLEY
DR. MIKE CROSSLEY
Purdue University
APRIL 20, 2023 | WSLR 116 & Zoom | 3:45-5:00 P.M.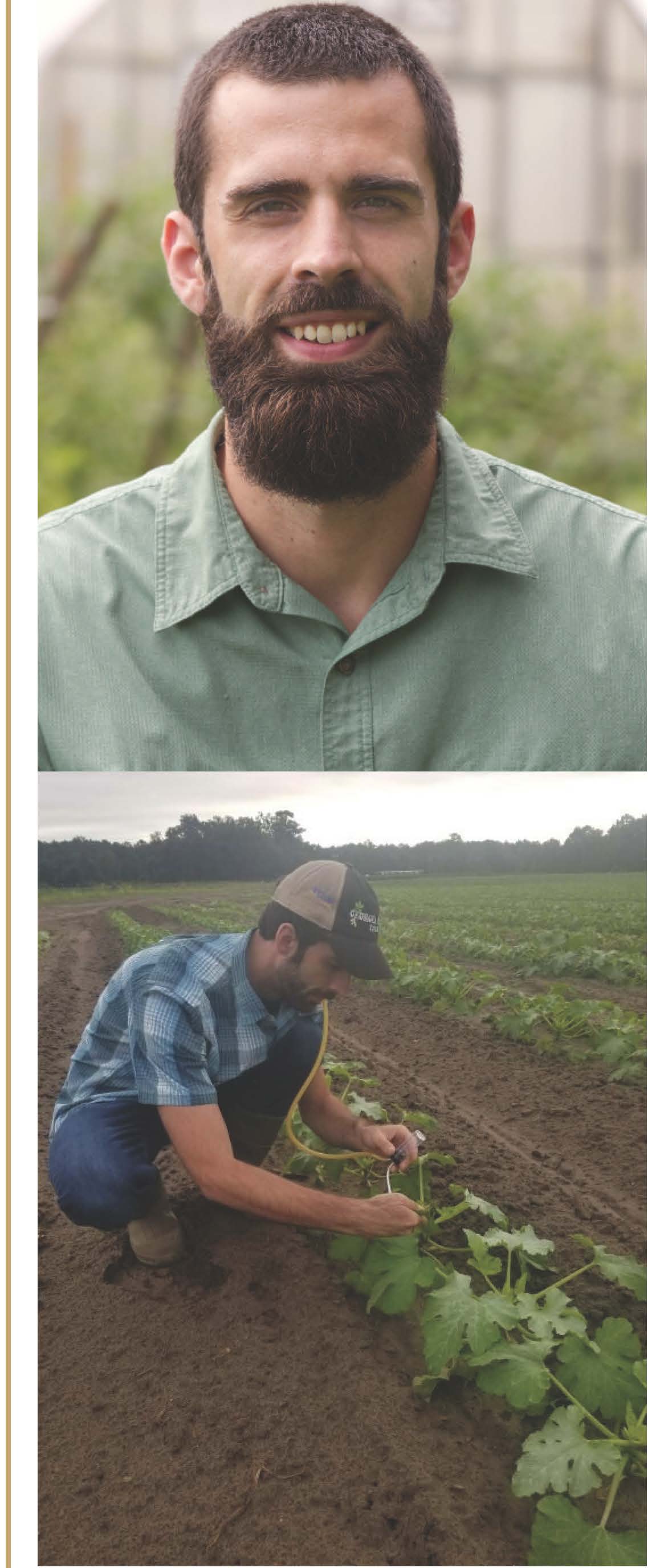 "Ecoinformaticians recycle pre-existing, large datasets to derive new knowledge about the ecology of their study systems. While a far cry from running massive field experiments or seeking samples from the remote corners of the world, ecoinformatics studies are quite fun,and involve a healthy dose of adventure and grit, in their own way. In my talk, I will share some of my journey to identifying as an ecoinformatician, with an eclectic mix of vignettes titled: 'where were potatoes?', 'risky peanuts', and 'monarch disconnect'. What do these stories have in common? Well, they all involve insects ... and something borrowed."