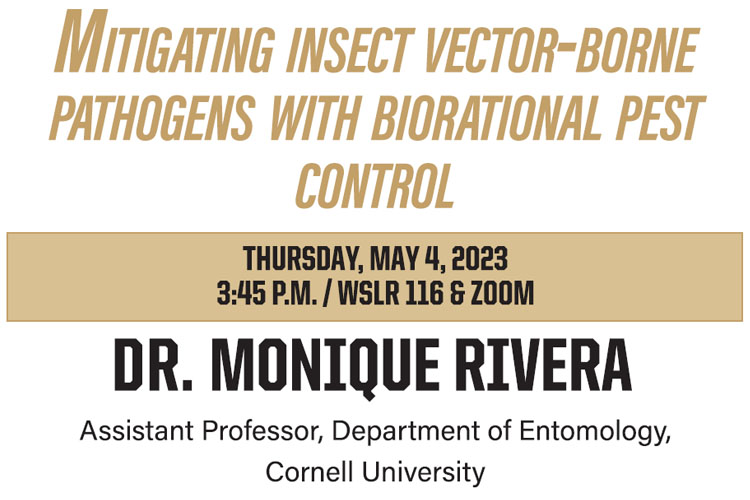 DEPT OF ENTOMOLOGY SEMINAR | DR. MONIQUE RIVERA
DR. MONIQUE RIVERA
Purdue University
MAY 4, 2023 | WSLR 116 & Zoom | 3:45-5:00 P.M.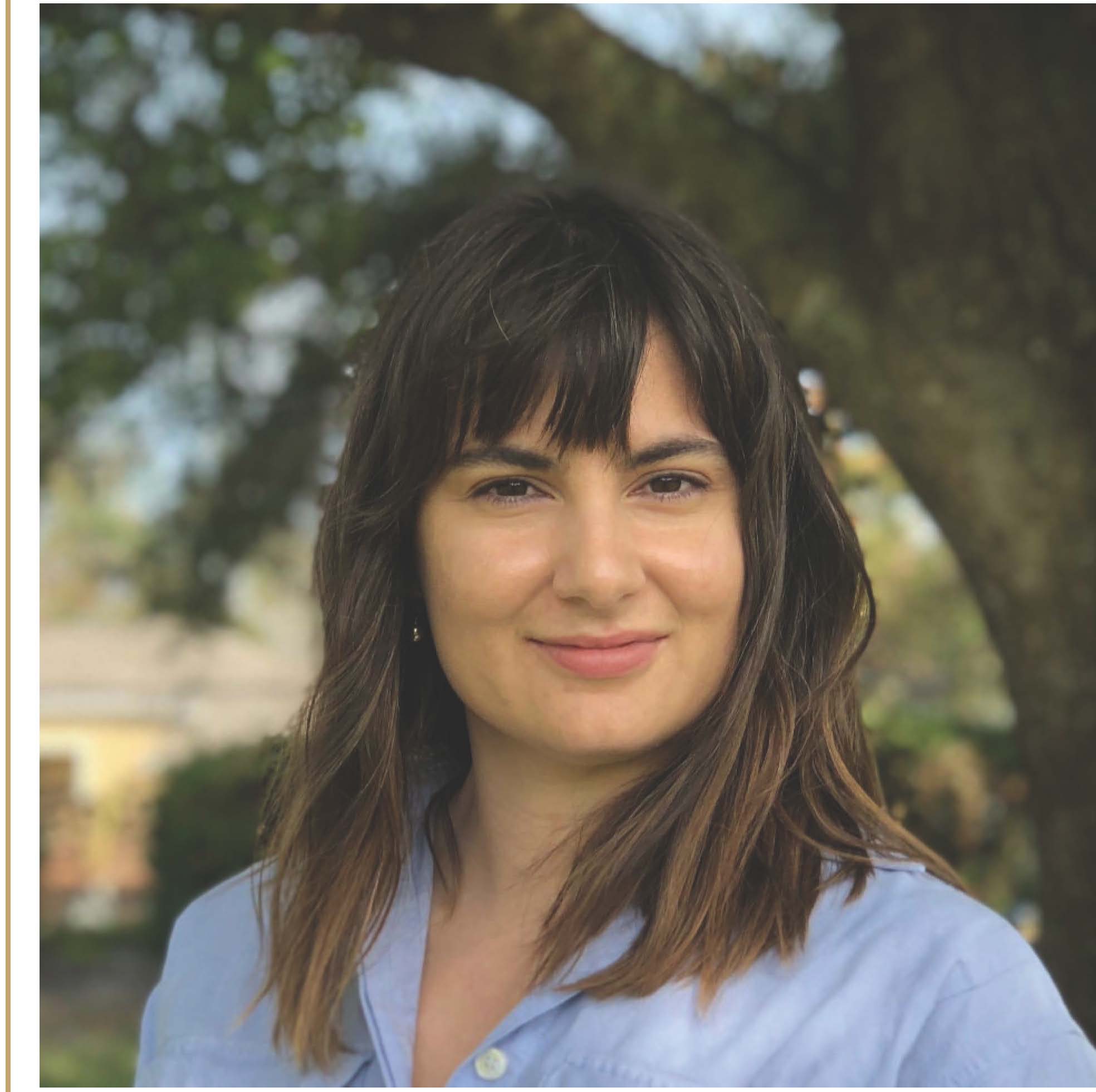 Pathosystems driven by insects are complex to manage with agricultural tools. Controlling the vector can require multiple and consistent applications of insecticides which can disrupt ecological functions within agroecosystems. In this talk, I will discuss my recent work on alternative tools for managing insect-driven plant pathogens in citrus and avocado production.