Purdue Food Science 40th Anniversary Networking Event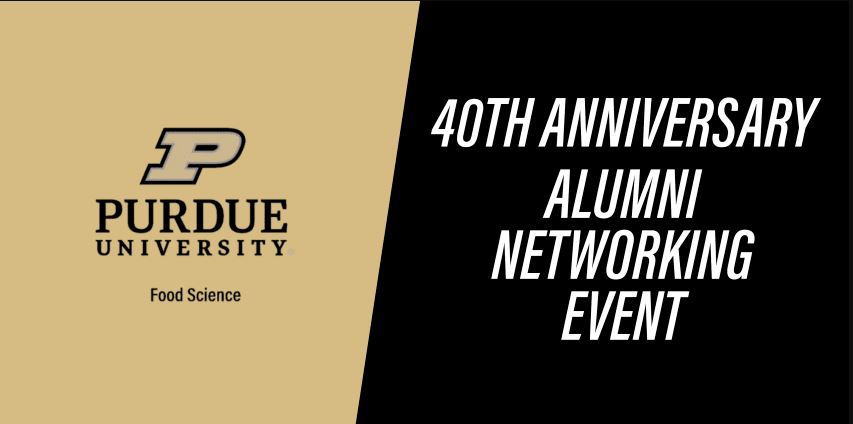 We would like to invite you to visit Nelson Hall on the 40th Anniversary of Purdue Food Science!
Planned Events:
2:00 PM - Nelson Hall Open House
2:00-5:00 PM - Rides on the Boilermaker Special
4:45-5:45 PM - Hear the history of the Department for Dr. Philip E. Nelson, Dr. Suzanne Nielsen, and more! We will also cut the cake!
6:00 PM - Dinner at Bruno's
Cost: $10 per person to reserve your spot. This includes dinner at Bruno's!
Locations:
Philip E. Nelson Hall of Food Science
745 Agriculture Mall Drive
West Lafayette, IN 47907
Bruno's Pizza
212 Brown St
West Lafayette, IN 47906
Registration: https://events.blackthorn.io/3ktO526/4a9G3kbwIz