In 1998, Nathan Mosier thought he was looking for the best graduate school when he chose Purdue's Department of Agricultural and Biological Engineering (ABE). What he soon realized was that he had also found the ideal professional home – one in which he has learned, taught, and led for the last 21 years.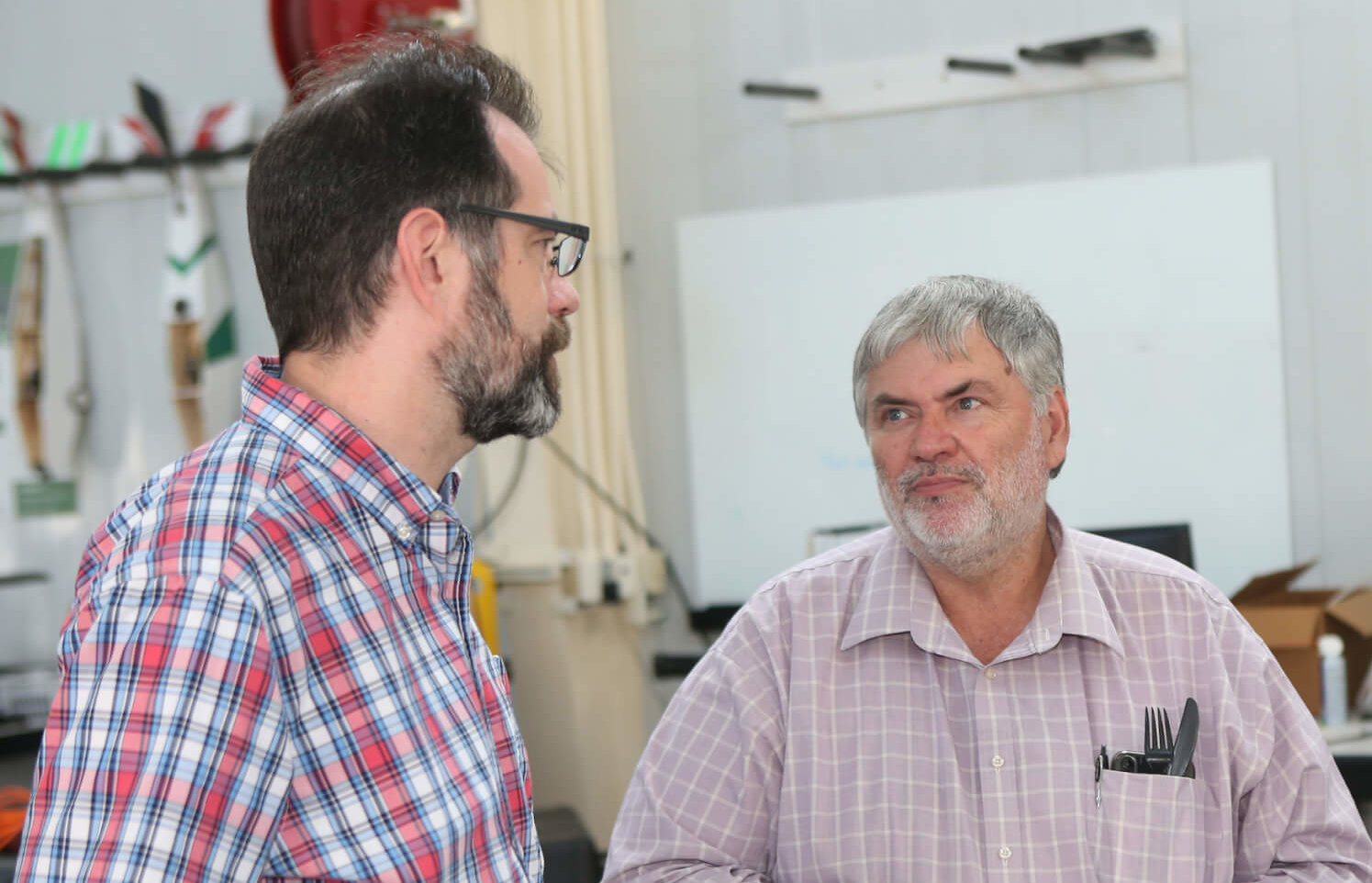 Mosier, Purdue's Indiana Soybean Alliance Soybean Utilization Endowed Chair in agricultural and biological engineering, joined Purdue's faculty in 2003 and was named interim head of the department after its previous leader Bernie Engel was selected as the associate dean of research and graduate education.  Under Engel's leadership, Purdue's Department of Agricultural and Biological Engineering ranked as the nation's top undergraduate school for eight consecutive years (2012-2019) and the top graduate program in 10 of the past 11 years.
"We are thrilled to have Nate Mosier as our new head of the Department of Agricultural and Biological Engineering," said Karen Plaut, the Glenn W. Sample Dean of the College of Agriculture. "He has served us well this year as interim head of the department and already has great respect from faculty, staff and students. I am looking forward to his continued leadership of our top-ranked ABE department."
Mosier explained how Purdue is uniquely equipped to lead the field of agricultural and biological engineering. "While other land-grant universities have both agriculture and engineering, it is rare for them both to be on equal footing, both as strengths like they are here."
The same can be said of Mosier. "The intersection of agriculture and engineering is the perfect place for me, a natural fit," said Mosier, a first-generation college graduate who grew up on a family farm.
He became interested in ways technology could spur agricultural advances and improve the future through increased food and energy sustainability. Mosier's search for answers led him to major in biological systems engineering at the University of Nebraska-Lincoln and later to Purdue. Mosier's research specializes on biofuels, bioprocess engineering, and bioseparations.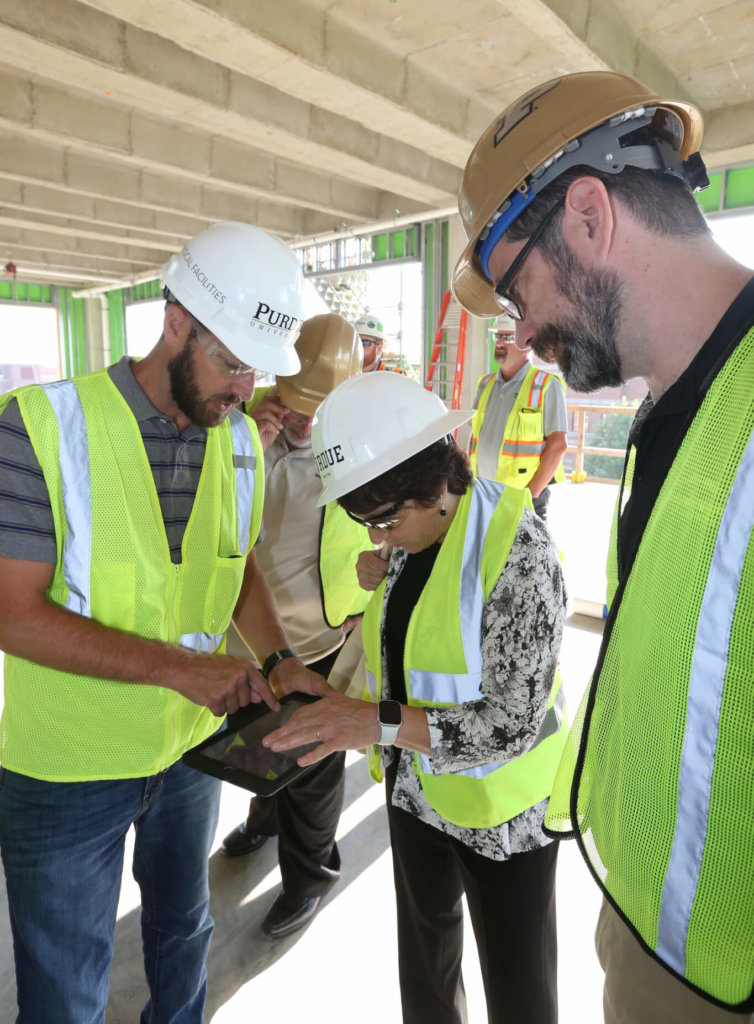 "There have been a lot of changes and growth on campus since I originally came to Purdue," Mosier explained. "The common thread is ABE has always been focused on working to solve large and challenging problems. Agriculture sits at the intersection of many complexities."
"For example, there's been a global and societal conversation around Genetically Modified Organisms (GMOs). The first genetically modified crops were released to the public while I was an undergraduate student. As I began graduate school, GMOs were expanding beyond their niche. They became a significant part of agriculture. We've been genetically modifying foods since agriculture began 12,000 years ago. But new technologies offer new opportunities, as
well as new challenges."
Mosier is eagerly anticipating the opportunities presented by the opening of the new and renovated $80 million ABE building and the department's 100th anniversary in spring
"Currently, our faculty and students are spread across ten buildings on campus. Moving forward, virtually everyone will be in one space. The fantastic new facilities will have new classrooms, more opportunities for hands-on activities, spaces for collaboration across broad areas of research, and 'Makerspaces' for students to work on projects," shared Mosier.
ABE has several events planned for the centennial celebration, kicking off with an expanded version of the annual senior capstone projects showcase.
"It will serve as an opportunity for many of our alumni to come back to evaluate the students and their projects. They can see the new building and reflect a little bit on the first century of ABE at Purdue as we look forward to the second century."
"I'm very excited to move forward with this opportunity at Purdue University," said Mosier. "Though we have a top-ranking agricultural and biological engineering department, we cannot rest on our laurels. I think that this department is poised to take a real leap forward."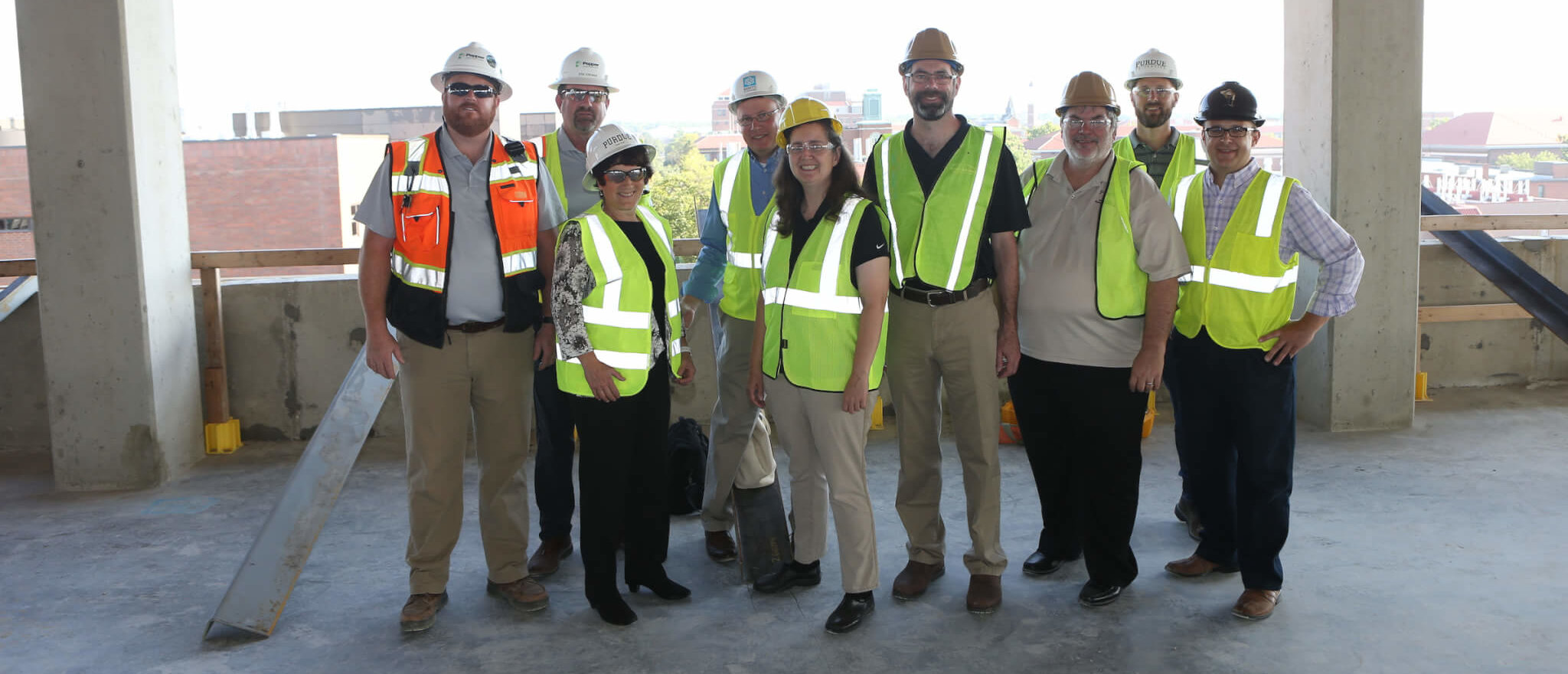 Photos by Tom Campbell