Casey McGill heard about the Plant Science for Global Food Security (PSGFS) program from Professor Diane Wang during the spring 2022 semester. "PSGFS seemed like the type of experience that many students seek out," says McGill, senior in the Department of Botany and Plant Pathology. "The opportunity to travel abroad during the summer semester, a learning experience and paid for!"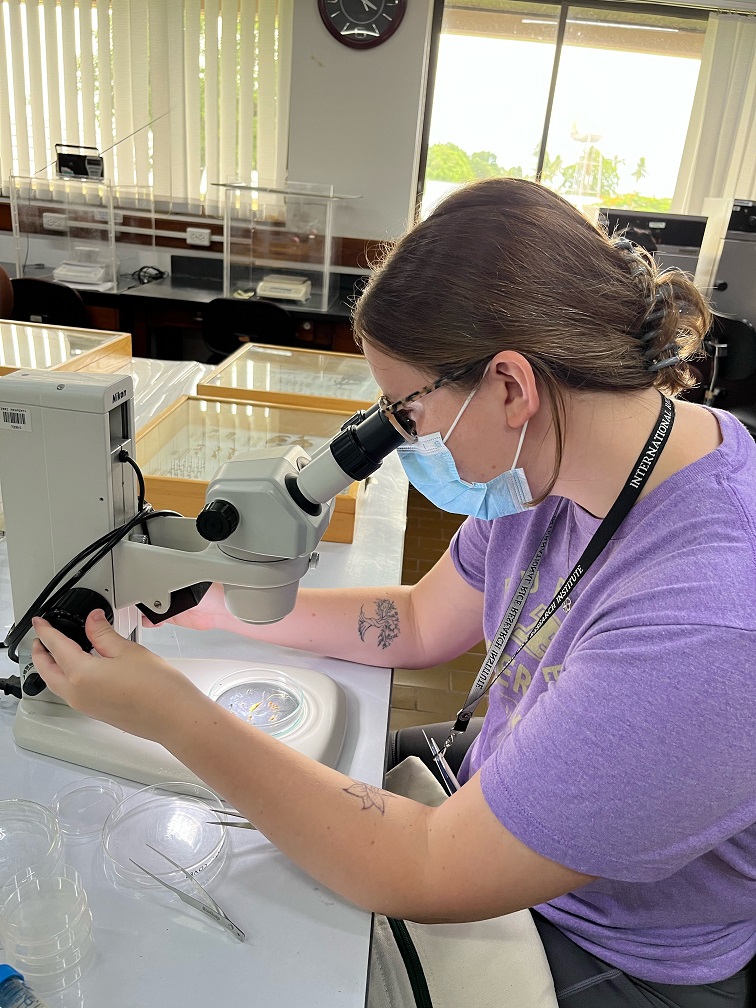 Led by Purdue, PSGFS is a six-week research and study program at the International Rice Research Institute (IRRI) in the Philippines. The program has two components: three weeks of research evaluating diverse rice accessions under the guidance of an IRRI scientist/team, and an intensive three-week course on Rice Research to Production (RR2P), which provides significant field research and field trips to some of the most beautiful locations in the country. Students are recruited from Purdue as well as five of the partner institutions including North Carolina A & T University, Florida A &M University, University of Illinois, Tuskegee University, and University of Hawaiʻi at Mānoa. All expenses are paid for by a National Science Foundation (NSF) grant.
"We're grateful that we were able to carry out the inaugural year of the program this past summer, as the IRRI was just beginning to lift restrictions from the pandemic," explains Diane Wang, assistant professor in the Department of Agronomy and the project's principal investigator.
Casey McGill was the only student from Purdue that attended the 2022 program, and not only was it her first time traveling abroad but it was her first time flying on an airplane.
"The entire experience was eye opening," says McGill. "Some of my most memorable highlights were exploring the city, experiencing a different culture, and gaining a completely new perspective."
After the summer 2022 program, a study funded by a CILMAR seed grant and conducted by the Evaluation and Learning Research Center revealed students gained an awareness of cultural influences on work habits and values in an international setting.
"Enhancing intercultural competencies and building international research capacities are such important goals in our work," says Gary Burniske, assistant program director with Purdue's International Programs in Agriculture (IPIA). "We're anxious to recruit Purdue students because this is such a great opportunity to work with scientists and researchers from around the world." Purdue is now accepting applications from undergraduate students for the six-week program during the summer 2023 semester. All student expenses are covered by an NSF sponsored grant. More information can be obtained HERE  or contact Gary Burniske grburniske@purdue.edu