Search our entire resource library
You're viewing a specific archive. Looking for something and want to search by keyword or just take a general look at ALL our resources? Click Search below!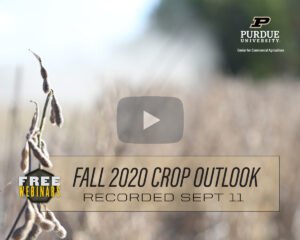 Recorded September 11, 2020 | Purdue agricultural economists Michael Langemeier and James Mintert discussed USDA's September Crop Production and World Agricultural Supply and Demand Estimates (WASDE) reports.
Read More