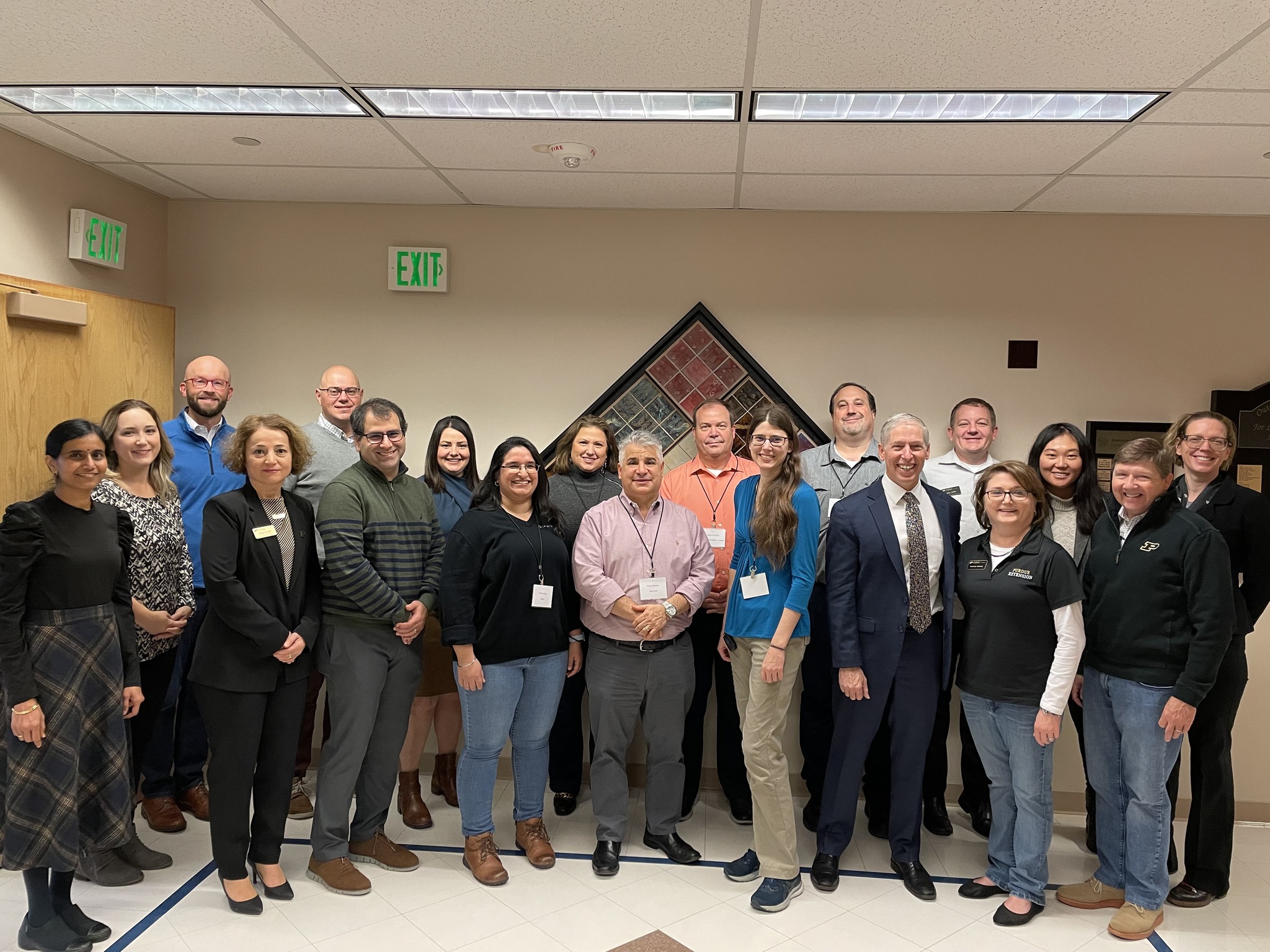 Fall Industrial Associates Meeting
Purdue Food Science Industrial Associates will convene for their fall meeting November 1-2, 2023, on the Purdue University campus. The mission of the Industrial Associates Program is to foster a relationship between the Department and industry, to facilitate the exchange of ideas between academia and industry, and to explore research collaboration and employment opportunities for our graduates. This group plays an integral part in developing our undergraduate and graduate programs, so that we can ensure our graduates fulfill industry's needs. Purdue Food Science faculty are training over 200 of the brightest students in the world!
Purdue Food Science now has over 20 Industrial Associates members. If your company is interested in joining this program, contact Mike Caffee, mjcaffee@purdue.edu.