As a high school student in Avon, Ind., excelling in science and math, Jenna Bradford thought her academic path in college was predetermined.  
"I had a real passion for math and science, and teachers kept pointing me towards engineering," Bradford said.  
During her first year at Purdue University, however, Bradford gravitated towards more interdisciplinary work within the College of Agriculture. Now, as a sophomore in agricultural and biological engineering (ABE), Bradford marries her interest in the hard sciences with her enthusiasm for service work and global issues.   
"ABE allows me to focus on science at a micro level, but it also brings me into contact with people and faculty from different disciplines and backgrounds," Bradford said.  
Active in a number of different clubs and groups around campus, including West Lafayette Students for Climate Action and Dodge the Dark, a philanthropic dodgeball tournament, she also recently participated in a global learning community project that designed a multipurpose lab space with the Tumaini Innovation Center, a school for street youth in Kenya. Her academics and extracurricular activities afford Bradford a nuanced understanding of how global issues and challenges overlap and influence each other.  
"I have a deep appreciation for how everything is connected, how science, politics and economics are not distinct," Bradford continued.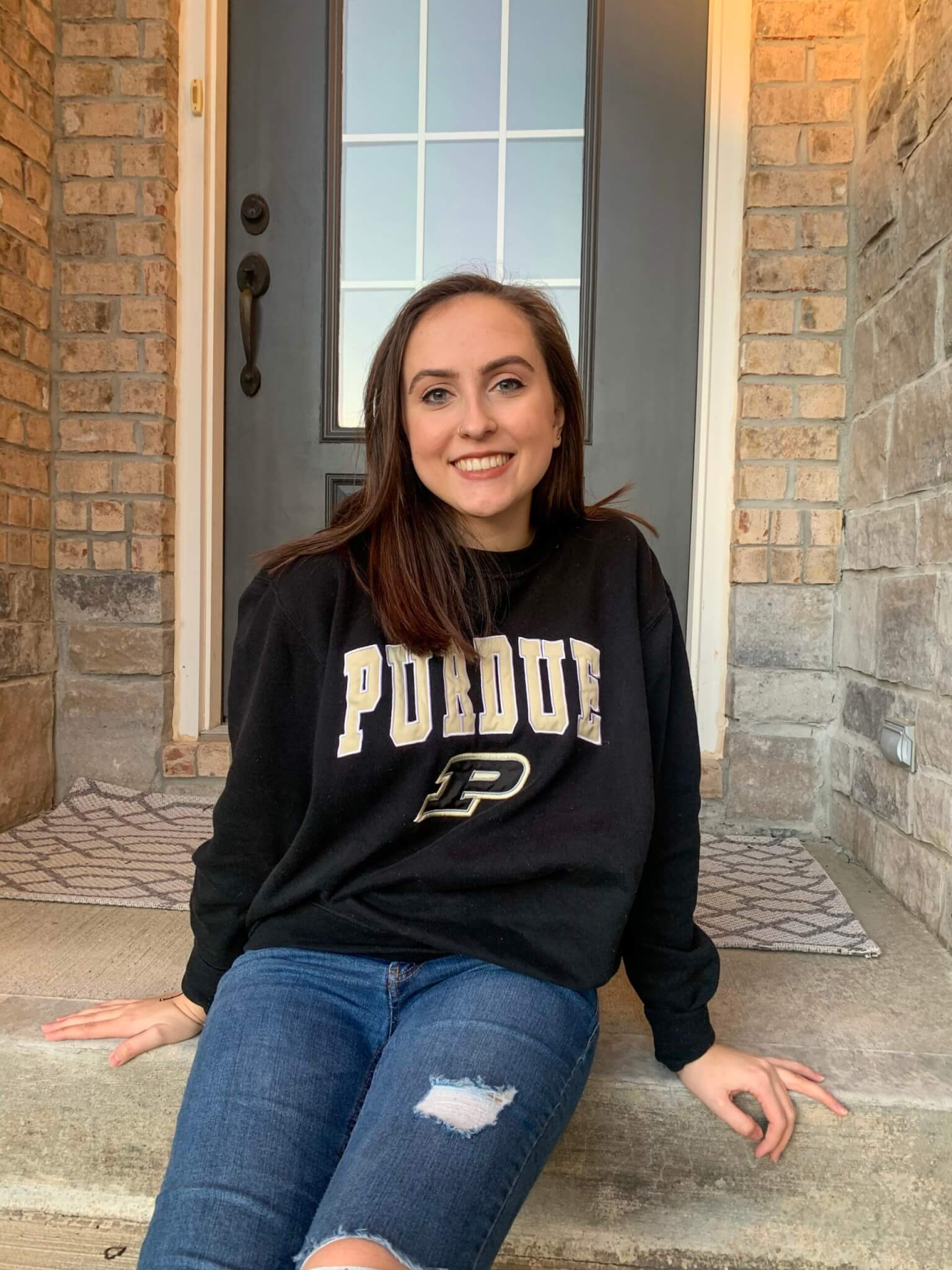 Jenna Bradford, sophomore in ABE
The intersectionality of disciplines and global challenges is something Bradford will explore more this summer. She was recently selected as an Emerging Leader for the Land O'Lakes Global Food Challenge, a 12-week externship offered annually to college students between their sophomore and junior years, specifically those interested in food security and sustainability.  
"My interests have really honed in on issues of food security, especially during COVID-19," Bradford explained. "The pandemic exposed a lot of weaknesses in our food supply chain, domestically and globally. The food is there, but it's not always able to get to the right people. I'm interested in learning how to resolve some of those issues."  
During the summer program, Bradford will join students from across the country to investigate facets of the country's food supply systems, from the field to the factory floor, and, depending on travel restrictions, may journey to Africa as part of the program.  
Bradford knows this experience will strengthen her passion for service work and hopes it will solidify her academic and career goals going forward.  
"I know from the work I've done in and outside of the classroom that I'm really passionate about science and about helping people," Bradford said. "I didn't always think this was the case, but it's clear to me now that a strong background in the sciences can open many doors when it comes to serving others and strengthening our global community."