"I
t all started with riding in the tractor with my grandpa. Ever since I knew I wanted to do something in agriculture," said Brooklyn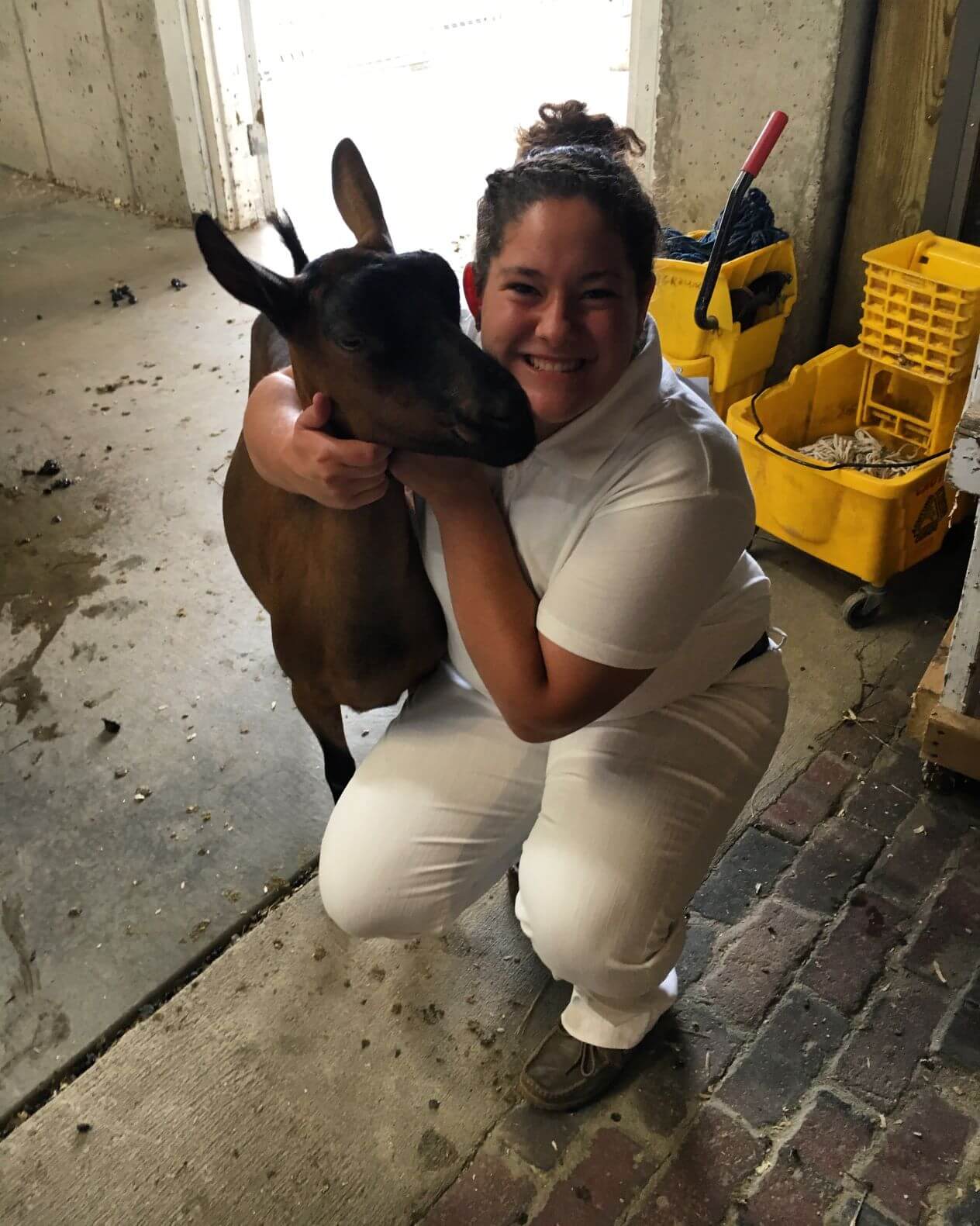 n Lahrman, senior agribusiness management major in Purdue University's College of Agriculture.
Lahrman's passion for agriculture grew through 10 years of 4-H raising, showing and leasing dairy goats.
 Ultimately, it led her to Purdue and a summer internship at Fair Oaks Farms, the number one agritourism destination in the Midwest.
"My 4-H experience helped shape my future. Through my dairy goat business, I learned about financials and how to manage a business. But, possibly even more importantly, I found enjoyment educating younger kids about agriculture and how food is grown," said Lahrman. "Being here at Fair Oaks is similar. I'm excited to share their mission and vision with our customers and explain how agriculture works."
Since the beginning of June, Lahrman has rotated through the various segments at Fair Oaks learning how to interact with consumers as well as the hard work behind the scenes. From educating over 100 Indiana teachers about agriculture to caring for piglets to processing cheese at the Fair Life dairy plant, Lahrman is grateful for each learning experience.
"I've led robotic dairy tours in the dairy adventure, which is a new exhibit that shows how the robots milk the cows and gather data. I also spent some time in the birthing barn where I monitored and helped cows give birth.
"I'm blown away by the amount of opportunities I've had at Fair Oaks and the other companies that I've met through Fair Oaks."
As Lahrman prepares for graduation this December, she reflected on her experiences at Purdue.
"I enjoyed my entrepreneurship classes because I learned the key goals of certain businesses and how to create my own business. Meeting people who also share my passion for agriculture and business has been a great experience in itself.
"I've had so many great professors who are always open to help and that's something I've loved while being at Purdue. The friendliness is unmatchable."
Lahrman looks forward to new opportunities after graduation and hopes to one day open a dairy goat creamery and employ people with disabilities.