Researcher revisits his own groundbreaking cell signaling work through EMBRIO 
A
fter decades in pursuit of plant cellular signaling, a researcher returns to questions raised by his early work — now equipped with advanced technology and the establishment of a $12.5 million institute.
In 1998, a Purdue University study challenged conventional thoughts about what triggered a plant's response to infection and helped open the door to a new era of chemical signaling research. Now a scientist involved in that collaborative study hopes to answer the very questions his early research raised through a new National Science Foundation–Biological Integration Institute program.
The institute, named "Emergent Mechanisms in Biology of Robustness, Integration and Organization" or EMBRIO, is led by Purdue researchers and spans the colleges of engineering, agriculture and science.
"We now have the technology and tools to visualize in great detail what is happening inside a cell at the molecular level, and then to scale up from cells to cellular systems to an entire plant," said Chris Staiger, deputy director of the EMBRIO institute, distinguished professor and head of the Department of Botany and Plant Pathology in Purdue's College of Agriculture. "More than twenty years ago we learned there was more than a mechanical response at play in a plant's immune response to microbial attack. Now we can see and follow those signaling pathways with molecular precision, and perhaps create a map that could lead to more resilient agriculture and secure food crops."
EMBRIO aims to reveal how mechanical and biochemical signals are integrated, organized and used to coordinate a survival response from the scale of a single cell to an entire living organism. The research spans both plants and animals, and it will look for commonalities and "rules of life."
If the institute is successful, scientists could have a new way to address human health and longevity, said David Umulis, professor and the Dane A. Miller head of Purdue's Weldon School of Biomedical Engineering and professor of agricultural and biological engineering who leads the institute.
"I want the EMBRIO Institute team to be known as the research team that cracked the code on how cells organize to change structure function for defending and repairing tissues," he said. "The integration of laboratory experimentation with the simulation and data acquisition approach that we have is really the best way to address such a large-scale fundamental biological processing question."
Staiger leads the plant immunity initiative of EMBRIO, which shares goals of Purdue's Next Moves in plant sciences.

"It is amazing how one diseased leaf can lead the entire plant to ramp up a defense," he said. "It really begins at the level of a single cell sensing both physical attack and chemical cues from microbes. That kicks off a cascade of signals that are amplified as they spread through the plant. How do plants integrate all of this information? We are in pursuit of that answer and the possibilities it may hold for improving plant survival in the future."
Staiger's team uses state-of-the art imaging techniques, quantitative cell biology and molecular genetics approaches to explore the ways cells communicate through signaling pathways. They intend to use nano-indentors to mimic a physical attack to the cell or they will coat an atomic force microscope probe with a chemical compound that would be released by a pathogen to trigger a cellular defense response.
"These tools are extremely precise and allow us to push specific levers in the signaling pathways," Staiger said. "This wasn't possible ten years ago. Now we can really tease out precisely what is going on and better understand it and the role in plant defense against invaders."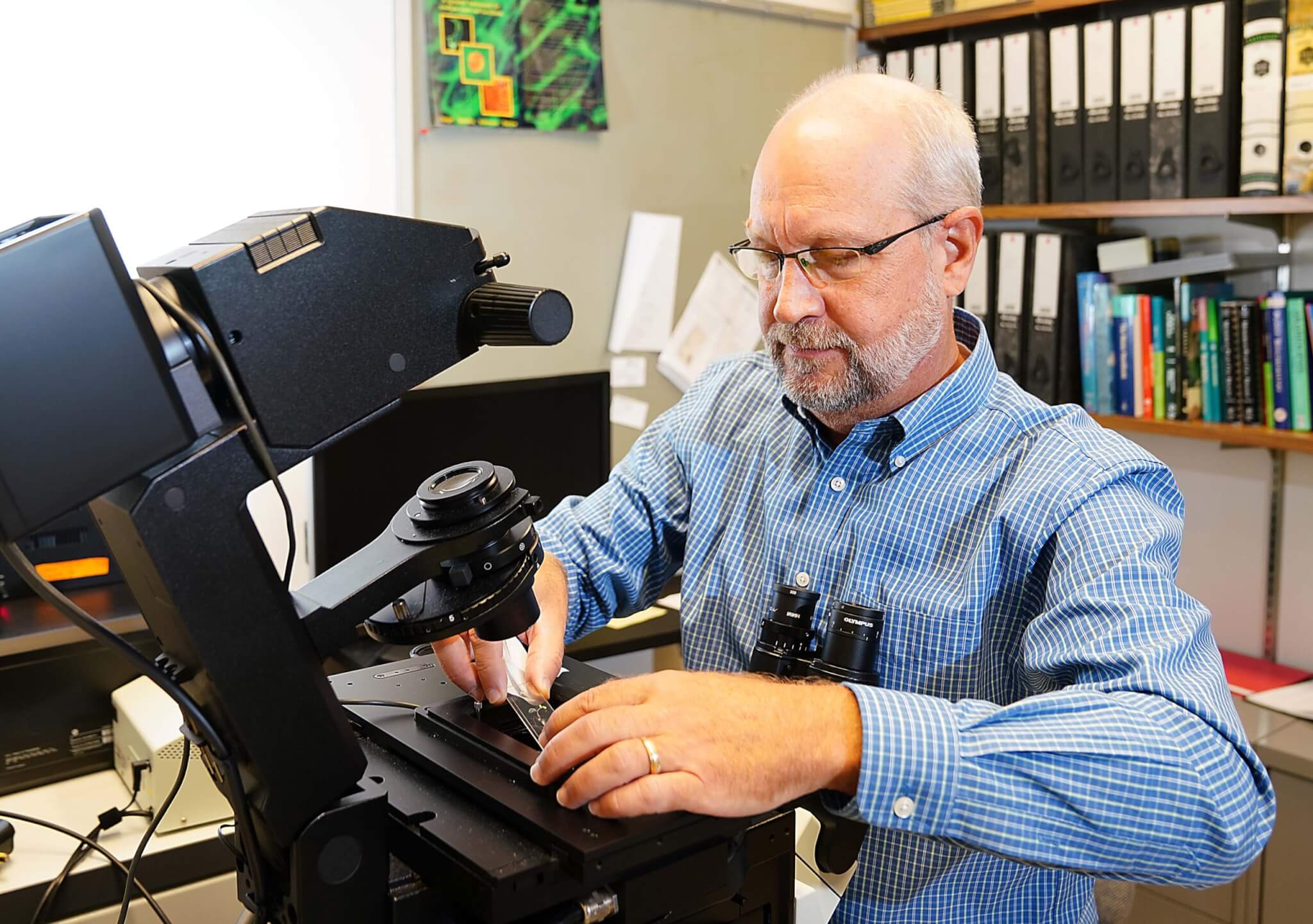 The education initiative of EMBRIO also aligns well with and supplements Purdue's USDA-funded Quantitative Plant Pathology PhD Program, or QP3, Staiger said. The program will train the next generation of scientists in the field of plant defense.
"Both undergraduate and graduate students will have the opportunity to join interdisciplinary research teams that span universities associated with the EMBRIO Institute," he said. "This kind of collaboration is the future of the field and our best approach to solving the biggest challenges in agriculture throughout the world. It will offer a student experience that we hope they will build upon throughout their careers."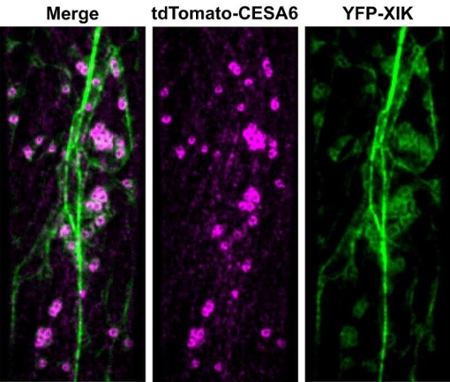 Purdue's partner institutions in EMBRIO include Indiana University, Morehouse College, Notre Dame, University of Pennsylvania, Ponce Health Sciences University and University of Puerto Rico - Mayaguez.
Chunhua Zhang, associate professor of botany and plant pathology at Purdue, also worked on the project proposal and partnered with Staiger on plant defense research. Zhang tragically passed away in 2021 following a brief battle with pancreatic cancer. She was the inaugural hire of Purdue's Center for Plant Biology, of which Staiger also is a member, and tributes to Zhang and her accomplished career were published in Plant Science Today and ASPB News. 
"Chunhua was a very promising researcher," Staiger said. "She had the rare combination of creativity, intellect, perseverance and communication. The plant science research done through EMBRIO will be a part of her legacy of landmark research, collaboration across disciplines and educating the next generation of plant scientists."